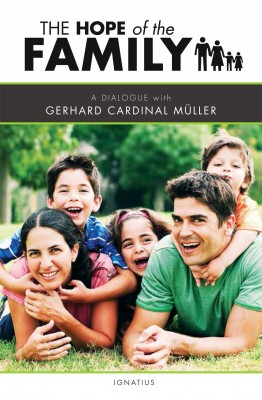 The Hope of the Family is a brief (70 pages not counting Introduction and Preface) dialogue between Gerhard Cardinal Müller and Carlos Granados Garcia, the editor-in-chief of Biblioteca de Autores (BAC). The purpose of this book is to "address the question that the Holy Father posed by convoking an Extraordinary Synod on the Family scheduled for October 2014, the question of the 'pastoral challenges of the family.'" The format of this book is question and answer, but instead of looking at problems, it looks at the family or domestic church as a source of hope and a solution, not a problem.
The book starts off by addressing contemporary challenges the world poses to the family. For example young people have a hard time believing in the permanence of love and therefore delay or forego marriage completely. There is also the modern idea that the family is something that should be private and therefore is not relevant among the general public. Cardinal Müller, however, sees marriage as the "original cell of the social organism." Other topics addressed include the sexual revolution, what marriage is, and divorced and re-married persons. Cardinal Müller is astute in pointing out that while civilly remarried Catholics are a problem, they are a minor percentage of the problem, and a bigger percentage problem is Catholics who live together before marriage or just choose to marry civilly as opposed to sacramentally. In this book, Cardinal Müller shows mercy and compassion, but he never veers from Church doctrine and authority. For that I am eternally grateful, and I can only hope that more bishops and Cardinals stick to the Church's teachings. 5 stars.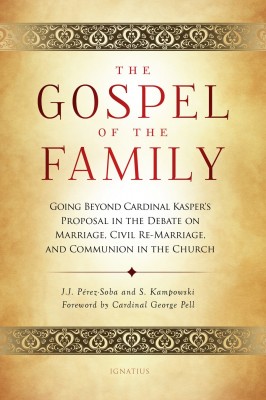 With the media frenzy surrounding the Extraordinary Synod of Bishops on Marriage and the Family, it is easy for non-Catholics and possibly even Catholics to be confused on issues such as divorce and re-marriage and homosexuality. Cardinal Kasper's book did not help matters any, but thankfully, Ignatius Press has released a new book entitled The Gospel of the Family. This book is both an explanation and rebuttal to Cardinal Kasper's liberal and controversial book, with a similar name.
The book begins by discussing the cultural challenge of understanding the role of the family, both in the Catholic Church and in the world, of which the latter has become over-exposed to sex. One must start at this point to avoid confusion and misunderstandings. Chapters Two focuses on what makes up a real, sacramental marriage, and Chapter Three explains how the Early Church defined marriage, given the context of their culture and lack of tradition to fall back on for definition. The last two chapters then conclude by explaining the modern moral perspective and approaches for pastoral care regarding homosexuality and divorce and remarriage. There is also an appendix, which I found to be extremely helpful as it contained thirty questions for the synod. However, you could also use them to better understand, answer, and defend the Church's teachings. Such questions include, "How is marriage indissoluble?" and, "Why is it not possible to give absolution to those divorced and re-married?"
I admit I had a bit of curiosity regarding Cardinal Kasper's book. Part of me wanted to read it just to see what all the hubbub was about. However, this book squashed that curiosity. There were ample quotes and references to Kasper's writings, and they really did a nice job showing how he twisted Patristics and Church teaching to push his agenda. This book, however, shows that it is possible to be merciful without violating Truth and Church teachings. If you are looking to be more informed on two of the hot-button debates in the Church today, then you not only want this book but need this book. The material was presented in a way that was easy to understand, and I walked away from this book feeling more informed and more intelligent.
These books were provided to me for free by Carmel Communications in exchange for an honest review.
Order The Gospel of the Family and/or The Hope of the Family using our Amazon links and CatholicMom.com will benefit (and you'll pay the same low price!).
Be sure to check out our Book Notes archive.
Copyright 2014, Stuart Dunn
About the Author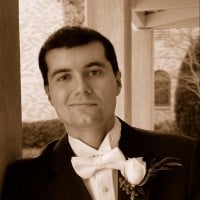 Stuart Dunn was born and raised in Mobile, AL and received a Bachelor of Arts in Psychology and a Master of Business Administration from the University of South Alabama. Stuart reviews all things Catholic including adult books, children's books, Bible Study series, Catholic Courses, CDs, and DVDs in addition to board games at his blog Stuart's Study at StuartsStudy.blogspot.com.