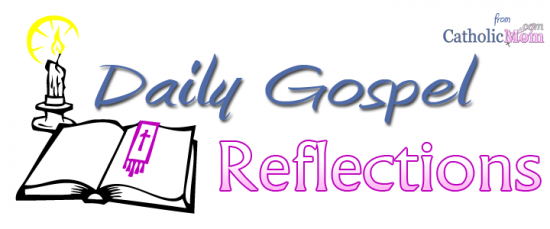 Today's Gospel: Matthew 11: 28 - 30
Got a lot going on in your life? Your world? Hard to find time to settle into a chair that swallows you? Hard to find rest?
Do you know of the wonderful singer Audrey Assad? I had the good fortune to interview her some months ago for our Catholic Vitamins podcast. She was such a pleasure: down to earth, accepting each question like it was a welcome one and that it meant something to her to answer it. A good bit of our time together was regarding her then-new album FORTUNATE FALL. It's a great album and I encourage you to acquire it.
We spent time talking about two of the songs on the album. One was I Shall Not Want. The other was Good To Me. I said something to Audrey about freedom from want -- about St. Augustine and his late-in-life desire for nothing but God. Audrey jumped right in on this and suggested that Augustine's book Confessions was a motivator for some that is in this album.
If we could turn our attention from the cross or crosses we carry to recognizing that all in our life is the result of a carefully fitted yoke - we will begin to see that everything is a gift from God. Easier said than done? You bet. But listen to the words of Audrey's song: You (Lord) are good to me, good to me, good to me. You are (pause... ) good to me." Internalize this and as said in today's Gospel: "You will find rest for yourselves."
Ponder:
Can I make an effort at least once each day to stop... really stop and acknowledge how good God has been to me throughout my life?
Pray:
Lord, help me to to develop an attitude of gratitude from this day forward into eternity with you. Amen.
Copyright 2014 Deacon Tom Fox
About the Author

Deacon Tom Fox and his wife Dee are co-hosts of the CATHOLIC VITAMINS Podcast for over 6 1/2 years. Tom has also been a member of the Catholic Mom columnists team for eight years, and was a regular contributor to the Catholic Moments Podcast for three years. Most recently, Deacon Tom has been leading a project to bring Catholic radio to the north central Arizona community where he and Dee reside. Blessings!