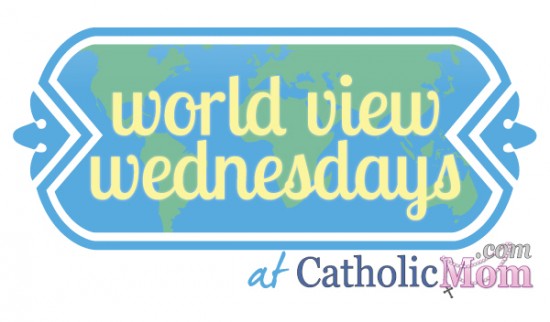 Street venders offering ginger tea, and rice cakes wrapped in banana leaves; lively music and streams of praying, singing pilgrims; a 4 AM Mass that packs neighbors elbow-to-elbow; the lighting of the "parole," a star-shaped lantern signifying the light of Christ: for 400 years, Simbang Gabi ("Night/Dawn Mass") has been a pre-Christmas tradition in the Philippines.
This island nation offers the world a rich culture and heritage of faith, but many across the world know the people most for the natural disasters they endure. After Typhoon Haiyan (known in the Philippines as Typhoon Yolanda) struck with wind gusts up to 235 miles per hour November of 2013, it caused more than 6,000 deaths in the Philippines alone, creating more than 1.9 million homeless. Many still live in refugee camps today.
Typhoon Hagupit, known as Ruby in the Philippines, just made landfall there four times over this past week. It was downgraded from a typhoon to a tropical storm, but still caused widespread misery and nearly two-dozen deaths.
It's hard to wrap one's mind around this scope of disaster. It may seem least painful to give our alms and then move on, with an "out of sight, out of mind," attitude. But broadening our vision will only bless everyone involved. The Filipino people are our neighbors and co-workers. When catastrophe strikes the Philippines, it's striking at the hearts of 3.4 million Filipino Americans (according to the 2010 census), and Filipino communities worldwide.
Think of the ripple effect events such as Typhoon Haiyan and Hagupit creates in the world, with so many of its citizens tracing roots back to the tiny island of the Philippines. We should share our love, prayers, and practical aid with the victims, as well as with our Filipino neighbors, many of whom still have family struggling to survive back home.
But we should do more than sympathize and share our resources to alleviate ongoing suffering. We should be truly grateful for the amazing gifts these resilient people offer the world. To nurture a grateful attitude sweeps us from the superior position of benefactor, to a more Christ-like stance of humility.
A lively faith, culture, and strong family values typically go with the Filipino peoples wherever they settle, energizing workplaces, neighborhoods, and churches. For example, with Filipino Catholics dispersing across every continent, the nine-day novena of Simbang Gabi Masses has gone global, too. In many areas, it's not hard to find the novena in churches large and small. In America, as in other nations, announcements of this Advent novena of Masses are appearing in bulletins and diocesan newspapers.
At St. Mary's Cathedral in San Francisco, December 3, 2014, the 7th annual Simbang Gabi Commissioning Mass was celebrated by Filipino Archbishop Bernardito Auza, Permanent Observer of the Holy See to the United Nations. In mid-December, Chicago-area churches will host the Simbang Gabi Novena Masses. St. Joseph Church in Madison, Tennessee, around eight miles outside of Nashville, will also be celebrating these novena Masses, followed by potluck meals featuring Filipino dishes.
The event gathers both Filipinos and non-Filipinos, and is "a wonderful opportunity to help us prepare for and wait with Mary in prayerful anticipation of the birth of her son Jesus Christ," announces the St. Joseph website. "We also strongly believe that bringing Simbang Gabi to our church is an effective way to expand our faith community. People from different countries who have the same practices will join, come together, and worship as one, bringing along other members of the community…who are interested in learning these Christmas traditions. As we expand, we are looking forward to including other churches around us."
The Simbang Gabi tradition originated in 16th-Century Mexico, with the establishment of the Las Posadas – the traditional nine-day novena of processions reenacting Mary and Joseph's search for an inn in Bethlehem.
Reports from India also tell of Advent carolers who meet pre-dawn for nine days before Christmas, to pray and sing carols by candlelight through village streets. Non-Catholic neighbors greet them with gifts of fruit and good wishes, and even join in the procession.
And, of course, America has a long-beloved tradition of Christmas caroling, which spreads cheer and God's love across neighborhoods. It's easy to see how those of different ethnicities, yet with similar traditions, could all join together to appreciate a tradition such as the Simbang Gabi.
Perhaps you can scan your bulletin and diocesan news to see if the Simbang Gabi is taking place at a church near you. The novena Masses and surrounding events are open to all, whatever your ethnicity. Celebrating the vigorous, colorful traditions of each other's cultural backgrounds can add joy to our lives, unite us more strongly in faith, and remind us all that the Church is universal, extends and unites beyond national borders, and both grieves and celebrates as one.
Copyright 2014, Marianna Bartholomew
Image: "Parols For Sale" by Keith Bacongco - Lanterns anyone?. Licensed under CC BY 2.0 via Wikimedia Commons.
About the Author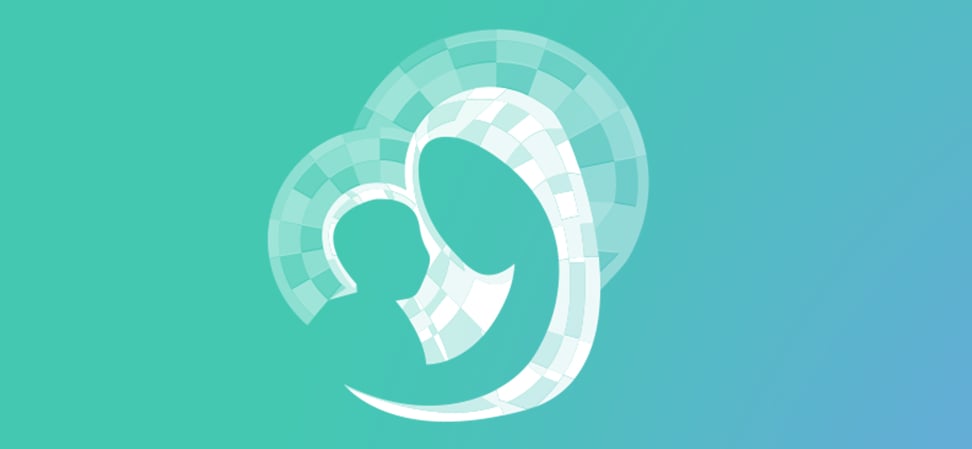 We welcome guest contributors who graciously volunteer their writing for our readers. Please support our guest writers by visiting their sites, purchasing their work, and leaving comments to thank them for sharing their gifts here on CatholicMom.com. To inquire about serving as a guest contributor, contact editor@CatholicMom.com.