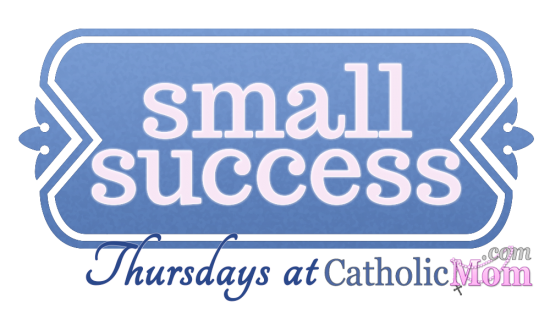 We had what can only be called an insane weekend. This was the schedule:
Friday: Drop off 16-year-old at friend's for Christmas movie party at 7:00. Only my 10-year-old son forgot an important paper in his classroom and so at 5 o'clock, we went back to his school and the principal, sympathetic to us, opened the door. We then drove my daughter to her friend's house but not before discovering a row of homes decorated so well, it caused all of the children in the van to call out.
Saturday, we hit the ground running at 6:45, because my son had a track meet. A separate child had testing for an honors program at 8:00, and the two girls, Rita and Regina, had parties at 10:45 and 3 o'clock. Another daughter had a basketball game and a Christmas party that same day, and to top it all off, I had an event to cover for an article and a Christmas party in the evening.
Posting the schedule on the white board, I started to cross out things, but my husband gently pointed out that if we were willing, we could manage all of it.
Sunday, we recovered, but we did do all of it. After a family meal and Mass, I went to erase the board and plot out the next week, but I stopped because it was a gift, to have allowed each of them to go and do the thing that would tickle their hearts, rather than have each of them sublimate their wants for our ease. But I felt like, while we'd been busy and productive and even, in some cases, insanely heroic to get it all done, we hadn't experienced the awe of Advent.
This morning, my 9-year-old told me, she'd prayed to Jesus for snow. I didn't spend too much time on it, I knew she was recalling the story of me and my sister, both of whom prayed for snow when we were 8, and had the blessing/grace of receiving a "yes" to that prayer the next day. But that Monday, when I sat down to write about wanting to rediscover the awe in Advent, something prompted me to look out the window at 10:45 AM, and there, falling softly whispering to me to pay attention, was God's yes. It was snowing, just enough to see falling, not enough to stick, but snow.
God is in the beauty. God is in the yes. God is in the sacrifices we make to others, and the love we're willing to pour out on their behalf.
Hope you had a week full of beauty and sacrifice, snow, love, and awe. Happy Small Success Thursday!
[inlinkz_linkup id=475816 mode=1]
Copyright 2014 Sherry Antonetti
About the Author

Sherry Antonetti is a mother of ten children, published author of The Book of Helen and a freelance writer of humor and family life columns. You can read additional pieces from her blog, http://sherryantonettiwrites.blogspot.com.