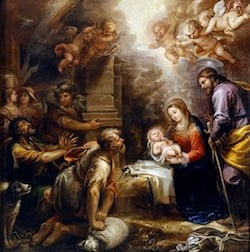 Our God Immanuel comes among us. He has given us his Divinity in the Incarnation to glorify our humanity. He comes as our Savior and King, offering his whole self as a gift to us. He wants to exchange Christmas gifts with us. What do we have to offer him?
He wants us to give him our humanity, our hearts and all that is in them. He wants the gift of sharing our joyful family celebrations, of loving our children, enjoying the love of our brothers and sisters in the Lord, as we worship, serve and play together.
He also wants the gift of all our sorrows, the bitterness of past hurts, the anxiety over the future, the disappointment in a difficult relationship. He wants us to give him all that is hidden in our heart in exchange for his presence in every circumstance, relationship and celebration.
He wants to love away our sorrows and heal our hurts, if we will only give him everything in our hearts. In exchange he wants to come into our hearts and bring us the joy of Christmas, the joy of Christ born among us, alive within us and living through us.
(© 2014 Nancy H C Ward)
About the Author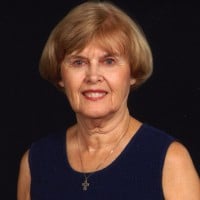 Nancy Ward authored Sharing Your Catholic Faith Story: Tools, Tips, and Testimonies (and the DVD) and contributed to The Catholic Mom's Prayer Companion. She loves to share her conversion story and give evangelization workshops and retreats equipping others to share their faith. She facilitates the DFW Catholic Writers, Catholic Writers Guild Nonfiction Critique Group, serves on their Board, and speaks at writers' conferences. Learn more at JoyAlive.net and NancyHCWard.com.