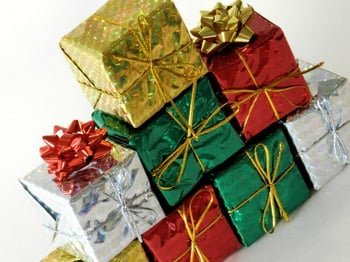 The other day I was talking to a friend and they were trying to get a last minute project done. She had bought a Groupon for a canvas wrap picture, you know those deals where you pay $20 for a $80 value! She bought it in September and here it was December, and it was the last day to use the voucher before it expired. Of course, as technology would go, she couldn't get her computer to read the CD of pictures of her family photo shoot. She called me to see if she could try it on my computer. As we ended our conversation she said, "Why do I always wait until the last minute?"
I tried to think of something comforting or encouraging to say as we got off the phone but I didn't know what would make her feel better. As we hung up I began to contemplate her last thought - why do we wait to the last minute. More importantly I wondered, why do we beat ourselves up when we wait until that last minute? And then it dawned on me, we wait until the last minute because we had better things to do with the minutes before this last one. We had different priorities and different fires to put out. We had our children's friend's birthday party that we needed to buy a present for, on our way to that party, or maybe with Christmas coming, we we're too busy putting together last minute gifts for our children's teacher. Now throw in a Christmas work party, or a soccer game or a piano recital or just the daily homework, dinner, bath routine that tires me out enough that I'm ready to go to bed by the time I put my kids to bed. So when during all that, would my friend have time to order that Groupon that wasn't yet expiring?
St. Francis De Sales is quoted as saying, "Be patient with everyone, but above all with yourself. Do not lose courage in considering your own imperfections but instantly set about remedying them - every day begin the task anew." So if you live in a world of waiting to the last minute, don't beat yourself up, you were busy in the moments before this last minute and you didn't want to let that ball drop! Now off to that last minute Christmas shopping! Thankfully there's Amazon, I mean how else would I get that last minute gift from California to North Carolina in time for Christmas, without paying more for shipping than I spent on the gift?
Copyright 2014 Courtney Vallejo
About the Author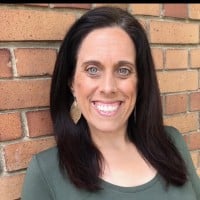 Courtney Vallejo is a convert to the Catholic faith, who lives in California. She and her husband homeschool their three adopted children. She is the cofounder of AMomRevolution.com, whose mission is to inspire, encourage, and reclaim joy in motherhood. She also writes for her own blog, CourtneyVallejo.com. Courtney holds a Master's degree in Film Production and a California Multiple Subject Teaching Credential. Follow her Gluten Free/Dairy Free adventures on Instagram: @aglutenfreerevolution.