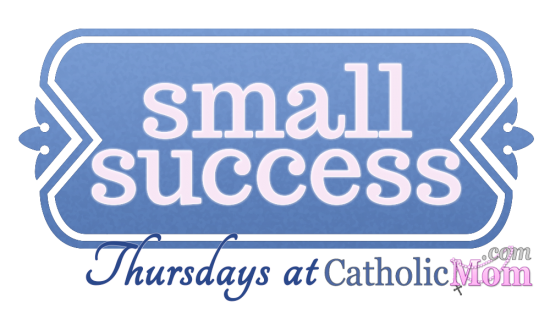 It was a busy weekend at the Antonetti house. My computer died (it met the floor). I am sad but it helps limit my computer time and that's probably a good thing.
Our oldest son came home for a visit. He needed a car to manage his student teaching in this final semester of college. Our other teens have struggled with learning to drive since the Suburban is the "small" car. Given the needs of our kids and the fact that "Subby" is now eleven, we gifted our senior in college with his first set of wheels and got a small car which will be the training vehicle for all new drivers. It made the teens very happy to have a "cool car" as versus the old blue Suburban or my twelve passenger van, (affectionately known as the Mastodon). We hadn't planned on such a purchase, but it was again, a good thing.
Three of my children now have signed up for science projects. I'm very afraid we'll muck this up, I'm not a science type person, but challenge again is a good thing.
I look back at the week and the theme is resistance training and surrender (two seemingly opposite themes to be sure). I have to grow stronger, to push against my normal tendencies to be lax, and to surrender, when my normal tendencies is to hold firm. And yes, I'm going back to the gym again this week and weight training will be part of the regimen. I surrender. I can't lose weight or get fit without it.
With a pottying toddler, I have to overcome her resistance and surrender to cleaning up when she wins. With a teen who thinks he doesn't have to write down assignments, I have to muscle up the resolve to help him track everything down and then do it. I have to surrender to the role of Mom when I'd rather do almost anything than hover over homework.
Lent is approaching and I'm discovering all these ways in which I am resistant to my vocation as mom, and need strength training to surrender to it.
Hope your week was super even if you didn't root for the Patriots.
[inlinkz_linkup id=493482 mode=1]
Copyright 2015, Sherry Antonetti
About the Author

Sherry Antonetti is a mother of ten children, published author of The Book of Helen and a freelance writer of humor and family life columns. You can read additional pieces from her blog, http://sherryantonettiwrites.blogspot.com.