Where, oh where to spend Valentine's Day?
Responses to that question seem to fall into several categories, including, but not limited to . . .
Overachievers: Our travel tickets and hotel were booked in January. Poems are written. Champagne is chilling. We have accomplished all of this in complete secrecy to produce gasps of surprise and tears of joy.
Procrastinators: We will place a panicky phone call on the morning (or afternoon) of the 14th. This may or may not result in dinner reservations.
Punters: It is fourth down with a few seconds left in the game. Let's just punt and see where we end up. There's always Netflix.
Survivors: It's February? Wow, it feels like just yesterday that our third child was born. The sexiest thing we've done in a year is clean the stove. Raincheck?
Grievers: We just want to make it through the weekend. Life was hard enough before Hallmark wiped our noses in it.
Abstainers: We object to shallow consumerism and mythologizing of love. What would St. Valentine say?
Believe it or not, there is ONE place where all of these groups can go to enjoy Valentine's Day: school. Specifically, the school of the Sacred Heart of Jesus.
St. Margaret Mary Alacoque, a seventeenth century French nun, described the Sacred Heart as a school:
O Jesus, permit me to enter your Heart as I would a school. In this school teach me the science of the saints, the science of pure love. O good master, I shall listen attentively to your words: "Learn from me, for I am gentle and humble of heart, and you will find rest for your souls."
To many of us modern folk, this "school" of the Sacred Heart sounds like a strange, old-fashioned devotion. The Sacred Heart of Jesus conjures images of stern-faced statues of Jesus pulling aside his robe to expose a fiery, bloody, thorn-ridden heart.
Yet there are 7.2 billion reasons to explore the Heart of Jesus today. At this moment, about 7.2 billion people are drawing breath. Every single one of them has a heart. We all have a heart.
Some of us have opened our hearts to others, sharing our most intimate selves. Some of our hearts have been broken. Some of us wear our hearts on our sleeves, hiding nothing from the world. We recognize our identity, our deepest longings, in our heart of hearts.
The heart is the core of our being. Even the word core comes from the Latin word for heart, cor.
Jesus knows these hearts of ours; he has one of his own. Through the miracle of the Incarnation, God took unto himself a flesh-and-blood human heart. Through Jesus, our hearts were created. Toward him, our hearts are drawn. We can indeed look to the Heart of Jesus and learn from him. As Jesus says, we find rest for our souls in his gentle, humble heart.
So why is devotion to the Sacred Heart of Jesus such an outlier in the modern world? Despite being a cradle Catholic, I never had the Heart of Jesus on my radar. I rarely even heard it mentioned.
But here's what Pope St. John Paul II wrote about the Heart, just 16 years ago:
Everything that God wanted to tell us about himself and about his love he placed in the Heart of Jesus, and by means of that Heart he has told us everything. . . . In Jesus' Heart we read the eternal divine plan of the world's salvation. It is a plan of love.
EVERYTHING about God, love, and the salvation of humankind is manifested in the Heart! If God were into branding, he would choose the Heart as his logo. We can study the Heart of Jesus to learn every secret, every mystery, every lesson about love.
When St. Margaret Mary received her vision of the Sacred Heart, Jesus instructed her to draw the image. The Heart is surrounded by thorns and wounded, pierced by a soldier's sword. A cross sits atop the Heart, reminding us the sacrifice required of real love. Wonderfully, the Heart is on fire, burning with inextinguishable passion for his people.
Valentine's Day commercialism does us a great service, actually. When we see the world plastered in cheesy hearts, we can choose to remember the Sacred Heart. Whatever else February 14th offers us--whether tortuous or technicolor--the holiday invites us to enter the school of the Heart.
No one, NO ONE, will ever know our hearts or love us like Jesus' Heart. This is good news for people in or out of love. If we are out of love, we live in hope, comforted by the way God aches for us. If we are in love, and that love delights us, we look forward to the glorious day when the Lord will expand and perfect that love.
Pope Francis encourages us to devote ourselves this Lent to the Sacred Heart. In his "Message for Lent 2015" he writes to us about the Heart:
During this Lent, then, brothers and sisters, let us all ask the Lord: "Fac cor nostrum secundum cor tuum": Make our hearts like yours (Litany of the Sacred Heart of Jesus). In this way we will receive a heart which is firm and merciful, attentive and generous, a heart which is not closed, indifferent or prey to the globalization of indifference.
Indifference is out; love is in. This makes me shout, just one last time before Ash Wednesday, ALLELUIA!
Copyright 2015, Grace Mazza Urbanski
Image: Sacred Heart of Jesus, Trevor Gundlach. Used with permission of the artist.
About the Author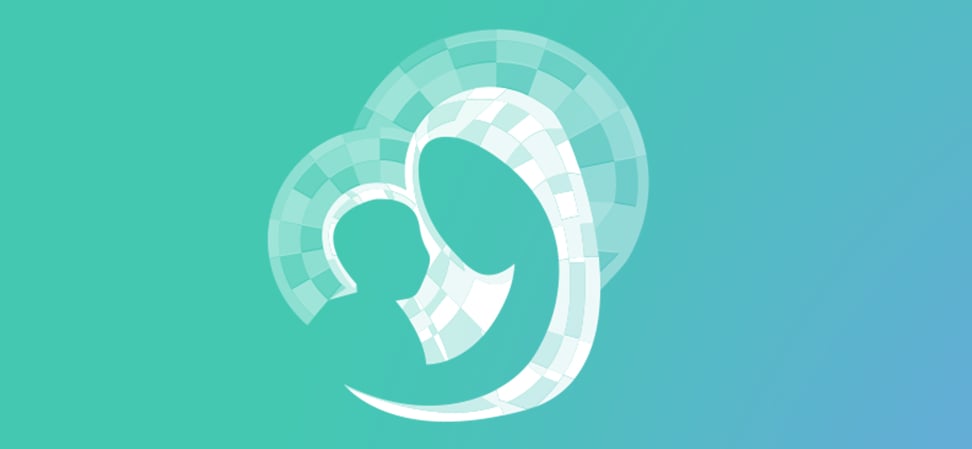 We welcome guest contributors who graciously volunteer their writing for our readers. Please support our guest writers by visiting their sites, purchasing their work, and leaving comments to thank them for sharing their gifts here on CatholicMom.com. To inquire about serving as a guest contributor, contact editor@CatholicMom.com.