There's nothing I like better than to curl up on a comfy chair (or the end of a dock) with a good book. I've been an avid reader since I was seven years old.
I remember the first time my father took me to the library to get a library card. "You mean I can take any book I want?"
"Sure," he said, "you can take up to four books. But we're just borrowing them. We have to bring them back in three weeks."
I remember the joy I felt upon returning home to spend hours reading those four books.
As a teen and young adult, before my re-version, I devoured trashy, explicit romance novels (all available at the public library) like they were candy.
Nowadays, the 50 Shades novels are very popular and the movie has come out just in time for Valentine's Day. Women and men of all ages are devouring these books (also available at your local public library) that promote illicit lifestyles, domination, and abuse of women. It's sad, really, but not surprising given our current culture of death and "anything goes" secular society.
Like anyone, I love a good story, but I especially enjoy a compelling romance or suspense novel. As I grew in my faith, I no longer wanted to read fiction with explicit sex scenes or novels that promoted abuse of women. So I began seeking out Christian fiction. However, I yearned to read good, compelling fiction with Catholic themes.
In response to this desire, I began writing my first novel, Emily's Hope, in 2001. Not only did I want to write a compelling story, I also wanted to include information on the Theology of the Body and Natural Family Planning. If I was going to write a novel, I wanted to write one that had the potential of evangelizing. Admittedly, this book's target audience is small (NFP teachers love it), so I decided to widen my audience, improve my writing and include the Catholic/ Theology of the Body themes in a less overt way.
Since then, I've written four more books and each one has been on Amazon bestseller lists. My newest novel, A Subtle Grace, just hit #1 in Christian Historical Fiction, Christian Historical Romance and Christian Romance. And my publishing company now publishes other authors' novels.
St. John Paul II once said that we can "overcome evil with good." Here is a list of contemporary Catholic novels with Theology of the Body themes that can uplift, inspire and serve as an antidote to all the secular, trashy novels that promote illicit lifestyles.
Do you have a favorite Catholic novel that is uplifting and edifying? Please feel free to comment below.
You can support the work we do at CatholicMom.com by using any of our affiliate links above. You won't pay any extra, but we'll get a small percentage. Thanks for your support!
Be sure to check out our Book Notes archive.
Copyright 2015 Ellen Gable Hrkach
Image: Tim Baklinski (Two Trees Photography)
About the Author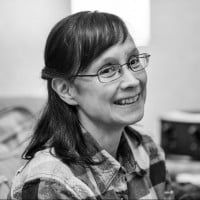 Ellen and her husband, James, have been certified NFP teachers since 1984. She's also an award-winning, bestselling author of twelve books, an editor, a publisher, and a self-publishing book coach. Her newest novel is Where Angels Pass. The mother of five adult sons and grandmother of two precious grandchildren, Ellen lives in Pakenham, Ontario with her husband. Contact her at Full Quiver Publishing.