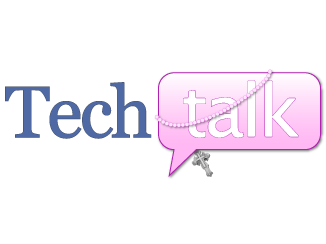 Three years ago, our family did something that's becoming more and more popular: we cancelled our satellite service and got a digital TV antenna for our flat-screen TV. With this antenna and our AppleTV, as well as subscriptions to Netflix and Hulu+ streaming, we manage to watch almost everything we wanted to watch when we were paying $70/month for our TV service.
When we first did it, we were very nervous about it. We had both had cable or satellite for as long as we could remember — or at least throughout our adult lives. I faintly remembered the days of my father going up on the roof to adjust our big antenna. I also remembered how ugly that bunch of metal was up there on the roof!
I wasn't sure how we would deal with fewer choices of things to watch, especially when it came to sports. But it's turned out that most of what we watched in the past wasn't the kind of thing we missed when it was gone. Let me go through each piece of our home-entertainment puzzle.
Let me start with the digital antenna, which provides us with local channels.
We got a Leaf Amplified Antenna that picks up HDTV signals in a radius of up to 50 miles. For most people, this will pick up all of the local networks — ABC, CBS, FOX, NBC, PBS — as well as the sub-channels that are "hidden" behind the network signal.
Our local NBC has a second channel that tends to run older shows all day long. Our local CBS has two sub-channels: one that runs constant regional weather updates and forecasts, and another that runs ME-TV, which runslaying old TV shows like Bob Newhart, Dragnet, Columbo, Rockfold Files and more. Our PBS feed has three options, including PBS International! We also get a few shopping channels and Q-BO, as well as The CW, FOX's little sister channel (and these two also come in as non-HD channels).
Overall, we have nearly two dozen channels, including the sub-channels of our local networks. This isn't bad for the area we live in, and is bound to be better in more urban areas. The Leaf Antenna mounts inside the house on your wall, and is hardly noticeable. (You can see it in the picture to the right.)
[gallery size="large" link="file" ids="79767,79768,79769"]
The picture is crystal clear, too. When we first got our HDTVs, we didn't think we'd be keeping satellite (we had a new monthly expense that would be covered by the money we were spending on TV service). We kept the standard box rather than upgrade to HD programming. We knew the kind of picture an HDTV could give you because we started watching DVDs, but we were absolutely floored at the reception we got when we attached the Leaf antenna! If you already pay for HD television through cable or satellite, you know the kind of picture I'm talking about, but for us newbies, it was kind of stunning.
The Downside:
Because of where we live, we don't get ABC. We're just a shade more than 50 miles from the closest ABC affiliate, and the only time we get anything on that channel is when the skies are just right; but even then, the signal is still bad. For most people, especially those who nearer to a metropolitan area, this shouldn't be a problem.
The only other downside that I've noticed with picking up the HD channels on the antenna is that when the signal gets a little scrambled, there's no fuzz — instead the channel just goes out on you. This isn't because of the antenna, though; it's simply the nature of the digital signal.
The second piece to our puzzle comes through our AppleTV, which provides us with the ability to stream Netflix and Hulu+ to our TV.
Netflix, which is about $9/month, allows us to stream movies and older TV shows, as well as Netflix's original content, to our TV. This is the main way we watch movies we don't own, and we fill in with movies from the library if we aren't planning on purchasing it. While Netflix has had the best selection of content, Amazon Prime is another way to accomplish this. (For reasons that are probably pretty obvious, our AppleTV does not stream Amazon Prime.)
Our Hulu+ subscription, which runs about $8/month, gives us access to most major network shows the day after they air. Up to five weeks of programming is stored on Hulu, at which point the sixth week back is deleted from the queue. It's not quite as flexible as our old DVR was, but it's a lot less money. Hulu+ also has movies and old TV shows like Dragnet and every single episode from the original Star Trek series. If you're into Korean television, Hulu+ has you covered there.
My only problem with Hulu+ has been that they also have a lot of inappropriate content that comes up easily in a search. I've asked my teens not to search for things on Hulu, but it's worth knowing that the content is there. To be on the safe side, there's a dedicated Kids' area on the Hulu app that narrows choices to appropriate shows for your youngsters.
[gallery size="large" link="file" ids="79764,79777,79765"]
For our family, Hulu is the main way of catching current seasons of TV shows we like, especially the ones we can't pick up live on ABC. Also, since we don't have a VCR or DVR any more, and we're rarely home when shows actually air, we tend to miss shows when they're airing on the networks. That's us with our crazy schedule, but it's nice knowing that giving up the ease of paid TV service hasn't meant that we can't watch anything if we're not home for it.
Because of all the entertainment apps on the AppleTV, we have options for other entertainment, as well. The PBS app is fantastic for us; we can watch Downton Abbey or NOVA or Sherlock the day after it's been aired (or later in the week, if we're busy). PBS stores 4 episodes at a time for each of their shows, and the app allows you to set up a queue and select shows as favorites for easy access. There's a PBS Kids app, network news apps, another news app from Wall Street Journal, and more.
Apple continues to add more entertainment apps on the AppleTV, too, though many of them require you to put in your cable account number for full access (HBOToGo, A&E, History Channel, and more). I tend to go into settings and hide apps I'm not interested in or can't access so I don't clutter up my home screen.
The Downside:
If your household isn't big in the Apple Ecosystem, a Roku box can do the same thing as what we're doing, with the exception of being able to stream your iTunes and photo content from your computer. (I've heard that EWTN has an app for Roku, but we've found a way around that if we really want to watch EWTN.) Another and increasingly common option is to use the Wi-Fi connection on your SmartTV to access many of these features and sites.
Overall
The one thing we've really missed most is sports.
For us, this is mainly caused by a lack of access to ABC, though. We've considered purchasing the broadband NBA League Pass for access to basketball (without access to ABC, we have no professional basketball at all). IIIIIIf we were the sort of family who was into soccer or hockey, there are options for those, as well as baseball.
But life without full access to ESPN hasn't killed us, and we haven't missed a Super Bowl since we cut the cord. (The night that UCF played in the Tostito Bowl, our family went to a local pub that was playing the game, got a table, ordered a bunch of appetizers, and stayed there to watch it, so we even found a way around this.)
If you don't mind paying for the league passes for these things (which are less expensive than the annual total for cable or satellite), you can get access to most sports, even without ESPN and all her cousins.
For our family, cutting the cord and using these inexpensive options for TV at home has been excellent.
Honestly, we watch less TV as a result, which is a good thing. We select what we want to watch with more purpose. When it's time to watch one of our favorite shows, we can just watch that and not get sucked into whatever is on next. One of the biggest boons is that I don't have the news on constantly throughout the day. While I might not be up to date on every little thing happening in Congress any more, I'm far less stressed about the world.
We decided to cut the cord because we needed the money to pay for something else, but I can't see going back any time soon. The benefits have far outweighed the negatives for us.
Details on our equipment and subscriptions:
©2015, Christine Johnson
All images ©2015, Christine Johnson
About the Author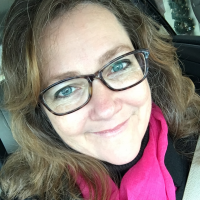 Christine Johnson has been married to Nathan since 1993 and is the mother of two homeschool graduates. She and Nathan live in the Blue Ridge Mountains of Southwest Virginia, where she tries to fit in as a transplanted Yank. She blogs at Domestic Vocation about her life as a wife, mother, and Lay Dominican.