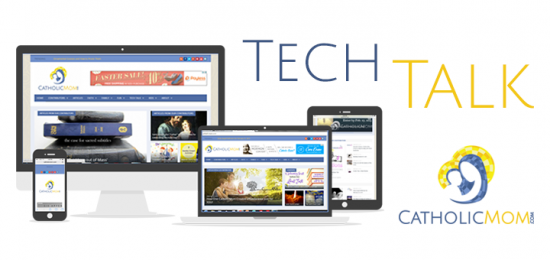 The Catholic Church has a lingo all its own, and to an outsider some of it can sound very odd, indeed. We venerate Mary and the saints. We ask for prayers for special intentions. We pray for the souls of purgatory. We abstain and fast during Lent. We keep relics of saints. Even more than this, we seem to have special names for everything inside a church. We don't have cups and bowls, but chalices and ciboria. The priest doesn't wear a cape, but he does wear a chasuble. Those bottles of holy oils aren't in a cabinet or on a shelf, but they're kept in an ambry.
Using all of these fancy words can be confusing to adults like me who weren't raised using the special vocabulary, and it can be confusing for our children. But there's hope for us all! Catholic Words and Games, a new app from Agnus LLC, is a fun way to help your children learn these words, as well as give you a chance to brush up on it yourself, using flashcards and games to make vocabulary drills fun.
The brightly-colored Catholic Words app opens with the options to work on flashcards to learn the names of holy objects and sacramentals found in a church or, once you've learned these words, to play games to test your knowledge. Parents can set up flashcards to limit the number of words to practice, which allows you to gradually build this knowledge base with younger children. You can set up the app to present the flashcards in alphabetical order or randomly, as well. When working with the flashcards, you have a number of options:
Flashcard only
Word, then Flashcard
Word, then Picture
Picture, then Word
Words only
Pictures only
All of these options make this a great app to use with even very young children who are not ready to read. Simply hearing the words and seeing the pictures will help to reinforce what the items are. In addition to this, each flashcard has a small icon of a book at the bottom which, when touched, will bring up a photograph and definition for the vocabulary word. This was especially helpful for me when I got to "crotalus," which is a clapper used in leu of bells between Holy Thursday's Mass and the Easter Vigil.
[gss link="file" size="main-slider" ids="82524,82533,82523,82542,82535,82543,82540,82541,82538"]
To review your new vocabulary, you can play Memory Match, Tap It, Spell It, and Name Match. Each one is good for a different age, though you can play most of them at varying levels of difficulty. The hardest is probably Spell It, in which you're presented with a picture, and you must spell the word with the given letters. If the word is incorrect, the letters that are wrong are removed, leaving only any letters that are placed correctly in the spaces. This can come in handy if you can't remember what the faldstool is when you see it and you wind up guessing all manner of combinations of letters. You can also use the little bomb icon to blow up unnecessary letters in your stockpile. Spell It, Tap It, and Name Match can all be played for time, accuracy, or fun. Memory Match can be played with 1 to 4 players, and there are high-score boards in-app to record your best scores and compare with the rest of your family.
The beautiful illustrations and photographs make this a delightful app to use, and I can see this being extremely useful for parents who want to help their children learn more about the trappings of the Catholic faith and the items we use at Mass. There are a wide variety of ways to play and learn, which means there can be new experiences every time you use the app.
Catholic Words and Games is $4.99 and is available in the App Store for iPad, iPhone, and iPod Touch and requires iOS 5.1.1 or later and is optimized for the iPhone 5. It's also available in the Google Play store. There are no additional in-app purchases, so this is an excellent deal when you consider everything that's included in the app: illustrated vocabulary flashcards, real-world photographs and definitions, and four different games with multiple ways to play each game. This would make a great gift for a child who is receiving the Sacraments of Initiation.
Read more of our Tech Talk columns.
Copyright 2015 Christine Johnson
About the Author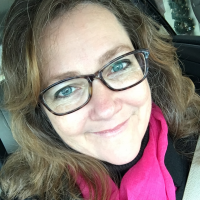 Christine Johnson has been married to Nathan since 1993 and is the mother of two homeschool graduates. She and Nathan live in the Blue Ridge Mountains of Southwest Virginia, where she tries to fit in as a transplanted Yank. She blogs at Domestic Vocation about her life as a wife, mother, and Lay Dominican.