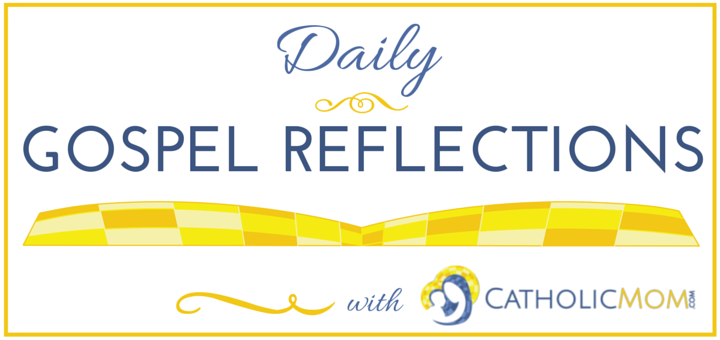 Today's Gospel: Luke 16:19-31
It's easy to read today's gospel and think it's written for someone else. After all, I am not rich. I'm just a regular, middle class, Midwestern work-from-home wife and mom. Nothing rich about me. I force my kids to wear their shoes out; we rely on hand-me-down clothes for the kids, and I hang my clothes out on the line.
Though, if I'm honest, I can look back to either my husband's or my own childhood and see some disparities in my reasoning. Never in my grade school days did I have the number of shoes my girls have. My husband has stories of how much he loved the ketchup sandwiches he'd eat after school (which his mom admitted was one of the only ways she could fill her teenage boys up on the family's tight budget). We both remember having far less stuff and doing far less vacationing.
Today's gospel, as it turns out, was written for me. How often do I sit in my climate-controlled home and complain about how uncomfortable or how busy or how fill-in-with-something-inane I am? I spend more on feeding my dog than some people have in their entire monthly food budget (and my dog doesn't eat anything fancy, I assure you).
Am I too comfortable to see the poor? Am I out of touch with those who have real need—not just for a snack or for a new jacket, but for necessities I don't even blink about buying for my own family? And how can I have any kind of impact from the sheltered life I lead?
The answer, according to today's gospel, is to open our eyes. In my own parlance, I think it's a version of "Get off your duff, Sarah!" Maybe I can't do much, but I can do something: a bag of groceries to the food pantry, time spent with those suffering from loneliness in nursing homes, some sort of commitment that forces me to acknowledge both how good I have it and how much I have to share.
Ponder:
How can you serve the Lazarus in your life? Think of something you can do this week, and commit to actually doing it.
Pray:
Lord, thank you for all that I have. Please help me to share it generously with those around me and to keep my eyes open to the needs of others. Amen.
We thank our friends at The Word Among Us for providing our gospel reflection team with copies of Abide In My Word 2015: Mass Readings at Your Fingertips. To pray the daily gospels with this wonderful resource, visit The Word Among Us.
Copyright 2015 Sarah Reinhard
About the Author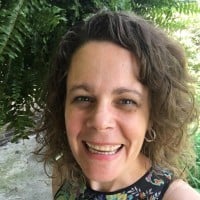 When she's not chasing kids, chugging coffee, or juggling work, Sarah Reinhard's usually trying to stay up read just one…more…chapter. She writes and works in the midst of rural farm life with little ones underfoot. She is part of the team for the award-winning Catholic Mom's Prayer Companion, as well as the author of a number of books. You can join her for a weekday take on Catholic life by subscribing to Three Shots and follow her writing at Snoring Scholar.