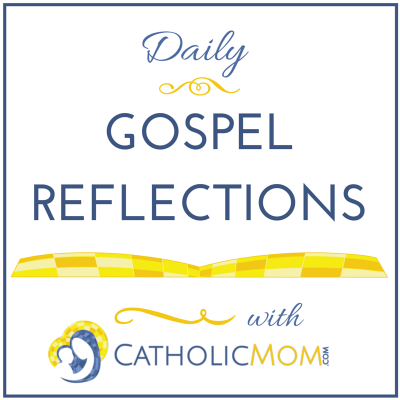 Today's Gospel: Mark 12:35-37
Memorial of Saint Boniface, Bishop and Martyr
Today's gospel is a head-scratching one for me. I read it three times before I caught a glimmer of…was that humor? How else could the great crowd have "heard this with delight"?
What we read today is part of a larger context. Yesterday's reading (Mark 12:28-34) had Jesus criticizing the Sadducees. Today, he moves on to the doctors of the Law. In particular, he's pointing out the logic they've used—that the Messiah will have to be the Son of David, which was another way of saying "strong and powerful and mighty."
Do you blame them for wanting a total tough guy to come and rescue them from Roman oppression?
And yet, Jesus does blame them, after a manner of speaking. These are the leaders, the teachers, the people responsible for pointing the people in the right direction. And they're failing!
The Messiah wasn't what the Jews expected. And, when I find myself looking around for a Savior, he's never what I am expecting, either.
So often, I find him in the quiet moments, in the disguised graces that come during hardships, in the times when I just finally let go. He doesn't charge in. There's no lightning bolt alert. But he's there. Every time.
Ponder:
What's the hope you live for? How does Jesus as the Messiah play into that?
Pray:
Lord, it's hard to picture that I need a savior. I mean, you came 2000 years ago and all of that, but it's so much a part of life that it's old hat to me. Help me to see it anew and appreciate the beauty you bring as my savior. Amen.
We thank our friends at The Word Among Us for providing our gospel reflection team with copies of Abide In My Word 2015: Mass Readings at Your Fingertips. To pray the daily gospels with this wonderful resource, visit The Word Among Us.
Copyright 2015 Sarah Reinhard
About the Author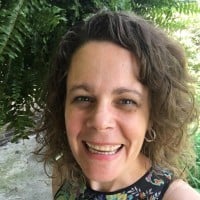 When she's not chasing kids, chugging coffee, or juggling work, Sarah Reinhard's usually trying to stay up read just one…more…chapter. She writes and works in the midst of rural farm life with little ones underfoot. She is part of the team for the award-winning Catholic Mom's Prayer Companion, as well as the author of a number of books. You can join her for a weekday take on Catholic life by subscribing to Three Shots and follow her writing at Snoring Scholar.