Thanks to the generosity of this week's sponsors: Aquinas & More, Franciscan Media, Ignatius Press, TAN Books, and Susan Vigilante
This week's giveaway: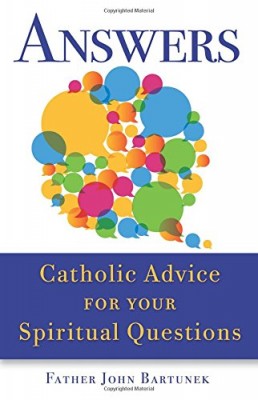 By Fr. John Bartunek (Servant Books)
About the book:
Those who sincerely seek to know God (and themselves) better often struggle to find answers to thoughtful and sometimes troubling questions about the spiritual life, including:

Who is God?
How can I know God's will in my life?
Does God really hear me when I pray?
Why is there so much suffering in the world today?
What makes Catholicism different than other religions?

Father John Bartunek has spent much of his priesthood helping others understand what it means to have an authentic, personal relationship with God. A master communicator, he is able to make difficult truths understandable, while at the same time issuing a call to action. For those seeking real answers about prayer, spiritual growth, living in the world today, overcoming sin, and the distinctiveness of the Catholic faith, Fr. John's advice will speak to their souls and touch their heart.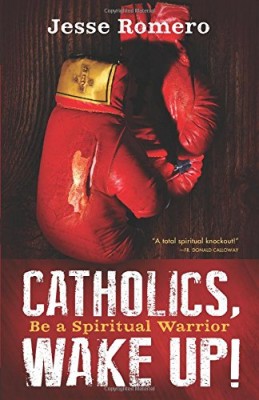 By Jesse Romero (Servant Books)
About the book:
Jesse Romero believes that Catholics are called to radically live their faith, not just study it, talk about it, and hide their light under a bushel. For those who find themselves living in a kind of spiritual coma, Jesse jolts them out of that lukewarm, tepid state. Instead of passively allowing circumstances wash over you, Catholics, Wake Up! shows how to claim every situation for the Lord. We are called to be spiritual warriors, and are meant to triumph with God's strength over life's difficulties. This powerful book will energize and empower you to take action and live your Catholic faith vibrantly and courageously.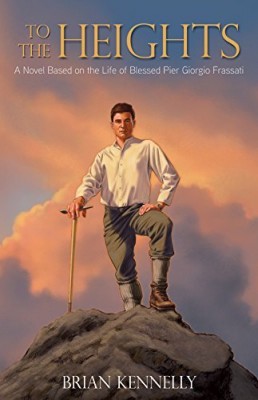 By Brian Kennelly (St. Benedict Press)
About the book:
Enter the heart of a passionate young man, who in his brief life reached the heights of adventure, friendship—and sanctity.

Born to a wealthy family in Turin at the dawn of the 20th century, Pier Giorgio Frassati was good-looking, popular and athletic. He spent much of his youth climbing the rugged Italian Alps, disappearing into the clouds for days at a time. He was quick with a joke or a prank and enjoyed a good time. It seemed he was blessed with everything a young man could ask for.

But he hungered for more.

Despite coming from a family of such prestige, Pier Giorgio spent most days in the slums of Turin, visiting the poor and serving the sick. His love for Christ burned within him and brushed off on everyone he came into contact with – from lepers and orphans to college friends and political diplomats. He shared his Faith with kindness and charity, and defended it passionately against the evils of Fascism, even coming to blows with Mussolini's thugs on numerous occasions.

Pier Giorgio touched the lives of thousands, yet his high-society parents remained unmoved by the life he led as they frowned upon his religious practices and charitable work. Reaching them would be his last challenge, his final mountain to climb.

To the Heights is an unforgettable novel about Blessed Pier Giorgio Frassati. Dig deeper than the biographical facts and discover the heart of a charismatic young man whose soul blazes brightly and uniquely among the host of heaven.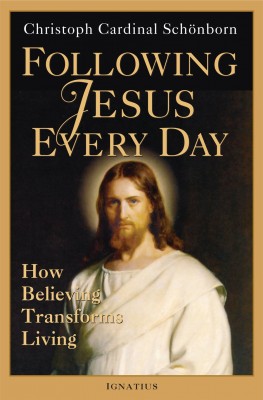 By Christoph Cardinal Schoenborn (Ignatius Press)
About the book:
How can Christians really live what we believe as followers of Christ? How can our faith in Jesus transform our daily lives? In simple but profound words and vibrant images from the renowned Archbishop of Vienna, Christoph Cardinal Schönborn, the doctrine and the practice of the faith are fruitfully brought together to help us truly to follow Jesus every day.

Cardinal Schönborn addresses the basic questions of Christian morality, and how we live what we believe as followers of Christ. He shows how we are not left alone in the difficult task of coping with life's challenges: God's grace is a strong help for us. Thanks to this divine help, good moral conduct is possible— as we see in the shining examples of the saints.

The Cardinal leads from the basic question—What is ethical conduct, and how is it possible?—to the question of holiness: How are we to become saints? Each of his reflections on morality begins with human experience, and then leads into a discussion of the specific character of Christian morality. He explores many important questions about Christian moral living, referring to the teachings of Jesus Christ, as well as insights from the Church Fathers and the saints on such topics as sin, grace, freedom, virtue, conscience, holiness, and more.
Custom Holy Cards
From Aquinas & More
Personalized prayer cards, also called holy cards, are a unique gift for those special occasions that you want to create a long lasting memento for.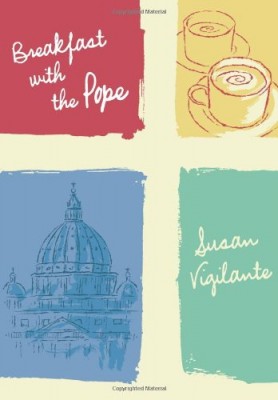 By Susan Vigilante (Richard Vigilante Books)
About the book:
This prize-winning memoir will change forever how you think about faith in the modern world. Under the hot Italian sun Susan Vigilante wrestles with the meaning of love in the face of betrayal, the agony of childlessness, and above all whether a God who does not answer prayers exists—or loves. Set in the stunningly beautiful and ancient hill town of Castel Gandolfo, home to the summer palace of the Popes, this is a book you will never forget, an often hilarious, always deeply moving spiritual memoir about seeking creativity after barrenness, faith amidst doubt, compassion in suffering, and above all choosing love even knowing it must come with pain.
About the Author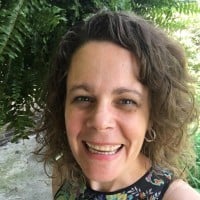 When she's not chasing kids, chugging coffee, or juggling work, Sarah Reinhard's usually trying to stay up read just one … more … chapter. She writes and works in the midst of rural farm life with little ones underfoot. She is part of the team for the award-winning Catholic Mom's Prayer Companion, as well as the author of a number of books. Follow her writing at Snoring Scholar.