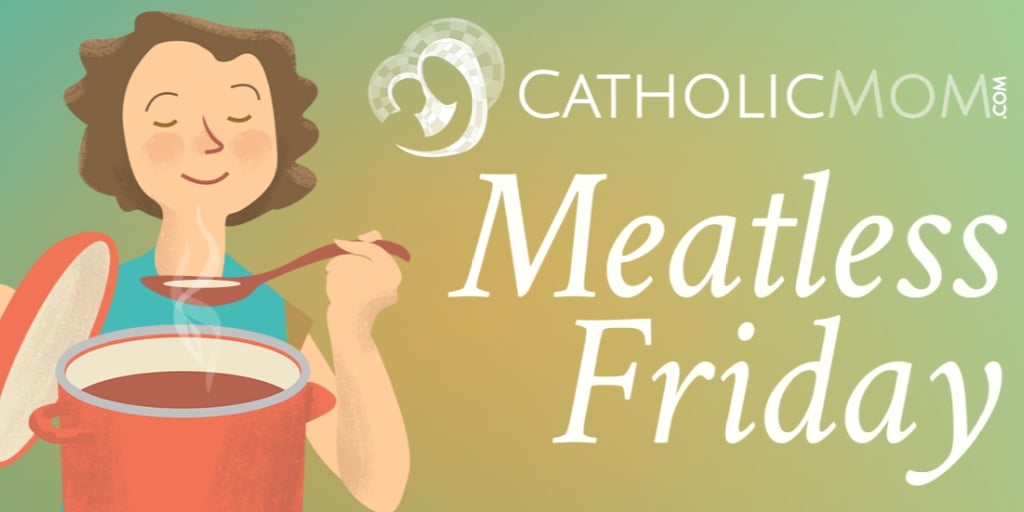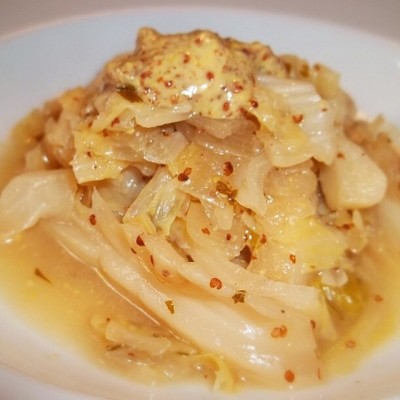 BRAISED CABBAGE: QUICK, EASY, AND DELICIOUS
It's Friday. In Lent. And we just celebrated the feast day of St. Patrick last week. So, in the spirit of St. Patrick, I want to share with you my recipe for Braised Cabbage with Beer and Creole Mustard. It's also convenient that cabbage is in season right now.
CABBAGE: 'TIS THE SEASON
This is cabbage season. Cabbage is usually available from late fall through the winter. Cabbage is abundant and cheap, and it can be served as a side or as a main dish. That means cabbage is an excellent choice for Fridays during Lent.
St. Patrick's Day always falls during Lent (March 17), and this feast day is a big deal here in New Orleans because of the influence of the early Irish immigrants to the city. As a matter of fact, St. Patrick influence is so strong here that a historic historic downtown church is named after him. My wife and I were married in St. Patrick's Catholic Church on Camp St., a church that is often referred to as the "Second Cathedral." It is truly stunning.
I prepare the cabbage recipe below every year for St. Patrick's Day, but truthfully, it is good any day of the year...and perfect for Fridays in Lent.
If you want to try a cabbage recipe with pop – with pizzazz – then try this one. I used an Abita Jockamo for the IPA, but you can use whatever IPA you have on hand. I also used Zatarain's Creole Mustard. In a pinch you could just use a spicy brown mustard. If your local grocery doesn't carry Creole products, don't worry, the Creole Mustard is available on Amazon.com.
Bon appetit!
INGREDIENTS
3 tablespoons coconut oil
2 large yellow onions, thinly sliced
12 ounces IPA-style beer (I used an Abita Jockamo)
Kosher salt
3 tablespoons apple cider vinegar
1 large head (or two smalls) of cabbage, quartered, cored, and thinly sliced
3 tablespoons Creole mustard (plus extra to add when serving)
1 cup of green onions, chopped
1/2 cup of fresh cilantro, chopped
DIRECTIONS
Heat large dutch oven over medium-high heat.
Add the coconut oil, onions, and a pinch of salt. Cook until the onions are translucent, about 5 minutes.
Add the beer, the vinegar, the cabbage, and another pinch of salt. Cover and cook, stirring occasionally, until the cabbage is wilted. About 10 minutes.
Stir in the mustard, and adjust seasoning as necessary. Feel free to add more salt, vinegar or mustard to suit your taste. If you are really adventurous, add a dash or two of cayenne.
Remove from the heat and stir in the green onions and the cilantro.
Serve and enjoy!
VARIATION
For a non-meatless variation, try chopping 8 ounces of bacon and frying it first…before adding the onions. Just hold back some of the coconut oil if you use bacon.
WHAT ABOUT YOU?
Do you have a favorite cabbage recipe? I'd love to hear about it! Tell me in the comments below!
You can find all our Meatless Friday featured recipes here.
Copyright 2015 Jeff Young.
Photo copyright 2015 Jeff Young. All rights reserved.
Find more of Jeff's recipes at CatholicFoodie.com!
About the Author