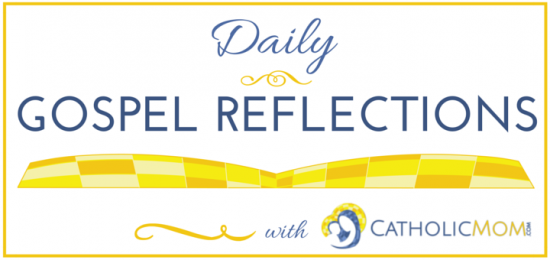 Today's Gospel: John 11:45-56
Today's Gospel comes right after Jesus raised Lazarus from the dead. That final sign that John tells us about causes many people to come to believe in Jesus because of what they saw. It also causes the Sanhedrin to plan to kill him. Why? In a word, fear. They feared what they did not understand and they feared repercussions from the Romans. And so the plan was put in motion.
Tomorrow is Palm Sunday, the beginning of Holy Week. All during Lent we have tried to grow in holiness with our prayer, fasting, and almsgiving. One way to holiness is to learn to not allow fear to prevent us from getting in the way of growing. Fear does not come from God, and it can cause us to do things which are contrary to holiness. The Sanhedrin is an extreme example of a group of people ruled by fear. Who are we afraid of? What are we afraid of? When I read this Gospel it strikes me that the fear here is of change. If only that fear could have been given over to God then they too could have seen Jesus for who he was and believed in him.
Ponder:
Do I have fears which keep me from growing in holiness or becoming a person who trusts in God without reservation?
Pray:
Father God, thank you for sending your Son to save us. As we begin Holy Week help me to name and face any fears I have, especially those which keep me from trusting you. Lead me as I enter into your Son's passion, death, and resurrection to fully understand what it means to be free of fear and trust in you alone. Amen.
We thank our friends at The Word Among Us for providing our gospel reflection team with copies of Abide In My Word 2015: Mass Readings at Your Fingertips. To pray the daily gospels with this wonderful resource, visit The Word Among Us.
Copyright 2015 Deanna Bartalini
About the Author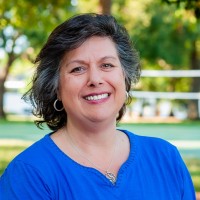 Deanna G. Bartalini, MEd, MPS, is a Catholic writer, speaker, and educator. Her Bible study, invite the Holy Spirit into Your Life, is published by Our Sunday Visitor. Her website, DeannaBartalini.com, is for the Every Day Catholic. There you can find Deanna's writing, free webinars on Catholicism, her podcast and social media services, and invite her to speak to your group, in person or virtually.