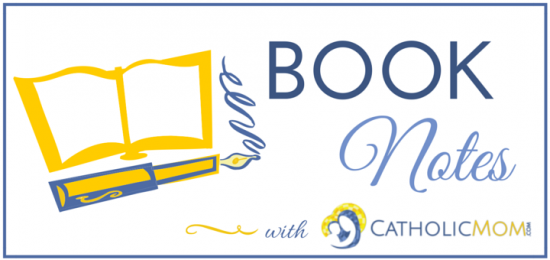 Divine Mercy Sunday was yesterday. For those unfamiliar with what exactly we celebrate this day, allow me to provide the briefest of facts about it. St. Faustina Kowalska received many apparitions from Jesus, which she wrote about in her diary. In these apparitions, Jesus told her about His merciful love to all mankind, which flows from His Sacred Heart. He wants us ask for and obtain the mercy of God; trust in Christ's abundant mercy; and show mercy to others as if God were the one showing mercy to them. Pope John Paul II had a special place in his heart for this devotion, and placed Divine Mercy Sunday on the Roman Calendar on the Sunday immediately following Easter. Also associated with this devotion are the image of Divine Mercy, the Chaplet of Divine Mercy, and the hour of mercy which occurs at 3 P.M. when Christ died on the Cross. Recently, Ignatius Press has released two products about St. Faustina, and it is my pleasure to share them with you today.
Faustina: The Apostle of Divine Mercy is a twenty-year-old movie, but you wouldn't know that by watching it. It is considered the first feature film of its kind in Poland. Yes, you read that right...Poland. The entire movie is in Polish with English or Spanish subtitles, so this is not a movie you casually watch. I had to watch it twice, and I feel I could still watch it several more times, because I'm sure I missed some elements what with my mind wandering some and having to remember to read subtitles and try to absorb the scenes at the same time.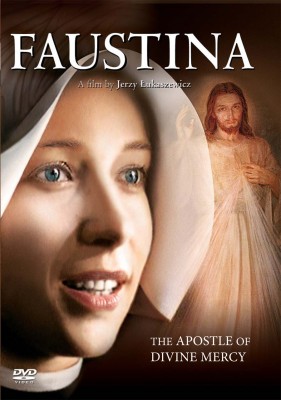 The movie begins dramatically in that we see a young Helen (later Faustina) dancing and then all of a sudden a tree is on fire, which only she can see. Fire plays a big role in this movie, as it did in St. Faustina's life. She did see Hell after all. We then fast forward many, many years into the future to another nun (Sister Felicia) who is lamenting the way she treated St. Faustina when they were both in the convent. It is here that we meet our narrator. The movie is a series of flashbacks to different parts of St. Faustina's life, both before she was a nun and afterwards. We not only learn of her simple pursuit to love others as God would but of her mystical experiences and her attempt to fulfill God's mission for her.
The entire story was based, at times loosely, on St. Faustina's Diary. Even though there was a language barrier, you could still feel the emotion that Dorota Segda portrayed. There was a genuine love in her eyes for both God and other people. There's also a short (30 minutes) bonus feature which discusses the making of this film. This film is a great addition to the Ignatius Press video library and is sure to be a bestseller. I'm very thankful that Ignatius Press continues to add great movies from other countries to their collection and can't wait to see what else is in store in the coming years. For other great foreign faith films, check out Life for Life: Maximilian Kolbe and Pope John Paul I: The Smile of God.
After you have watched the movie on St. Faustina, you need to read the book Trust: In Saint Faustina's Footsteps. The book begins by telling us about Poland and the nothingness that it was. In the late 1700s, Poland was partitioned by Austria, Prussia, and Russia. There were multiple uprising attempts over the next 100+ years, but they were unable to declare their independence until 1918. The author, Grzegorz Górny, tells us that Poland was considered nothing and it was from this nothing that Jesus chose to bring his message of Divine Mercy to the world. After the context of St. Faustina's life is set, we are then introduced to the girl before she became a saint. We learn of her family and home life, what they had planned for her life, and how she longed to join a convent.
We then trace her journey from postulancy to novitiate to juniorate. Then, she is confronted with the reality of a tuberculosis diagnosis and the realization of knowing death could come quickly and at any moment. This did not decrease her love for God or others, though. The last parts of the book chronicle the Divine Mercy Movement, St. Faustina's beatification and canonization, and Pope John Paul II entrusting the world to Divine Mercy. As in her life, in death her message was not easily understood or accepted.
This is a beautiful, detailed book on St. Faustina and Divine Mercy. It is done in the same manner as Górny's book Witnesses to Mystery and makes an excellent companion volume for it. The best part of this book is the sheer amount of images and illustrations in it. Every page is a treasure trove of history, both Polish and Catholic history. It takes a reporter/journalist to compile a book of this magnitude, because they have a nose for finding the pictures and stories that others cannot. Each flip of the page is like another step on a pilgrimage, which you can take from the comfort of your home or wherever you happen to be reading this book. If you have a love for St. Faustina and Divine Mercy, you'll want a copy of this book!
When you purchase these books and videos through any of the affiliate links in this post, you support the work we do at CatholicMom.com at no extra cost to you!
Copyright 2015 Stuart Dunn
About the Author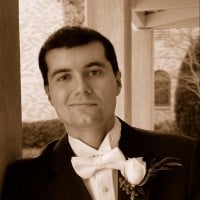 Stuart Dunn was born and raised in Mobile, AL and received a Bachelor of Arts in Psychology and a Master of Business Administration from the University of South Alabama. Stuart reviews all things Catholic including adult books, children's books, Bible Study series, Catholic Courses, CDs, and DVDs in addition to board games at his blog Stuart's Study at StuartsStudy.blogspot.com.