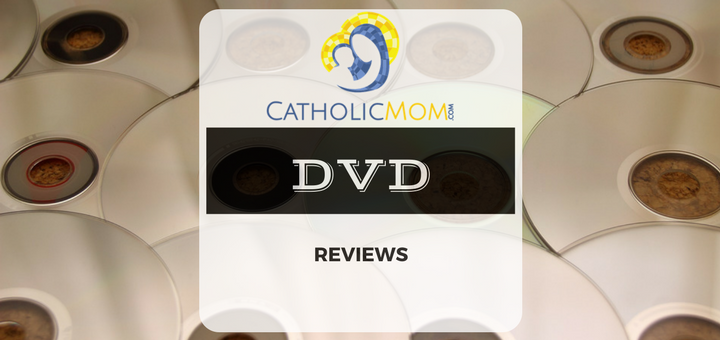 St. Albert Chmielowski was born in August 1845 in Poland near Krakow. His given name was Adam. His parents died at an early age, leaving his father's sister to care for them. During his education he studied engineering, but he also became interested in politics. During his youth, he fought in the nationalist uprising, and it was here that his life was changed forever. While participating in a battle in 1863, a grenade detonated near him, killing his horse and injuring his leg so severely that amputation was needed. After this, he became a popular painter for his use of religious themes in his artwork. He later gave that up too to enter the Jesuits, but ultimately he became a member of the Third Order of Saint Francis. He was beatified in 1983 and canonized six years later, both by Pope John Paul II. In 1949, when Pope John Paul was still Karol Wojtyla, he wrote a play about Chmielowski's life, titled Our God's Brother. This was adapted to film in 1997 and has been released in DVD format by Ignatius Press this year.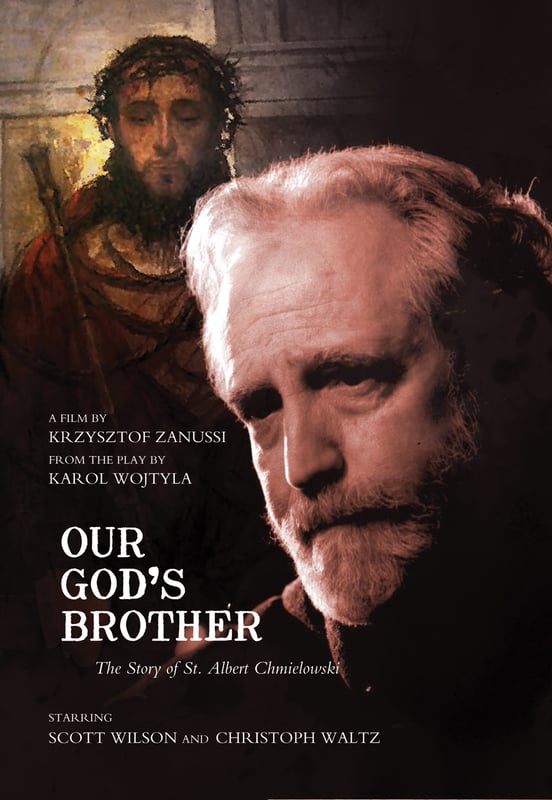 The DVD begins by showing people arriving to the play. We are then taken backstage where we see actors backstage preparing for the play. Presented in a documentary-like format, the actors are putting on their makeup and introducing us to the roles they are playing. They speak not only of who the people are and their possible significance, but also about Karol Wotjyla. The actors also cite actual words of Brother Albert. We then dive into the drama of the film. It actually starts off in a pretty gruesome fashion. As mentioned above, Brother Albert was injured in battle. We see the wound and the leg being sawed off. (Not suitable for the faint of heart!) We also see scenes from his early life at home, but this narrow focus eventually broadens into the surroundings and world around him. The play ends with the Brother Albert actor walking offstage and delivering a closing monologue on the subject of John Paul II and the canonization of Brother Albert.
In keeping with the spirit of this work, the DVD is not a movie, but a play, so you have to watch it with that in mind. It definitely provided a unique experience and taught me a lot about a saint I knew nothing about. I highly recommend it.
[tweet "Life of #saint and #ShroudofTurin: new DVDs from @IgnatiusPress, reviewed by @StuartsStudy"]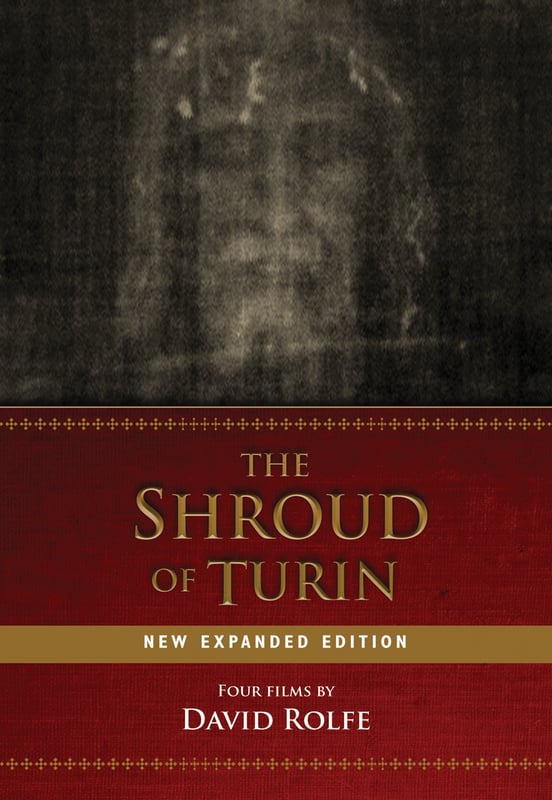 The Shroud of Turin is a relic whose authenticity has and continues to be hotly debated. It's the authentic burial shroud of Christ/It's an invention by a master artist. Which is it? Ignatius Press recently released a two disc/four film set called The Shroud of Turin: Four Films by David Rolfe.
The first film is called The Silent Witness. It was released in 1978 and was groundbreaking for its time. It walks us through history and traces us on the physical journey the Shroud made to its current location at Turin. The second film, Shroud of Turin, was released in 2008. This was 20 years after the carbon-dating (C14) test cast doubt on the relic's authenticity. It compares the C14 test to other test, as well as archaeology and 3-D analysis. What was most groundbreaking about this video was that they had direct access to the Shroud, something unheard of until that time. The third film, Shroud, was released in 2010 and uses more high technology to study the Shroud. This film not only examines the historical significance of this relic, but also the religious importance. The final film, A Grave Injustice, is the shortest of the four and was released in 2015. The main purpose of this film was to show how unfairly the Shroud is judged. There is a myriad of evidence for why it is authentic, but one test, the C14, one says it was fake and that was enough to condemn its authenticity. That hardly seems fair, but is a reality that we must face and fight against.
This DVD set was very informative in its presentation of the Shroud and the different scientific tests performed throughout the decades. The fact that it took us from the 1970s to present day is what I liked best about this series, as we could see the progression of technology and how far we have come. It also helped bolster my belief in the authenticity of the Shroud. If I had to recommend who would appreciate this series, I would say Catholics who already believe in its authenticity or those who are on the fence. Unfortunately, those who think the relic is a fake will not be convinced, as they have already made up their minds. If you fall into one of the first two categories, I strongly recommend this series.
Copyright 2017 Stuart Dunn
About the Author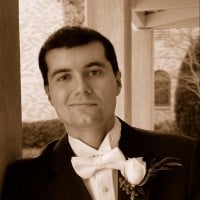 Stuart Dunn was born and raised in Mobile, AL and received a Bachelor of Arts in Psychology and a Master of Business Administration from the University of South Alabama. Stuart reviews all things Catholic including adult books, children's books, Bible Study series, Catholic Courses, CDs, and DVDs in addition to board games at his blog Stuart's Study at StuartsStudy.blogspot.com.