Editor's note: We're pleased to share Chris Stepien's news of his recently-released novel, Three Days: The Search for the Boy Messiah, centering on the Finding of Jesus in the Temple. --Barb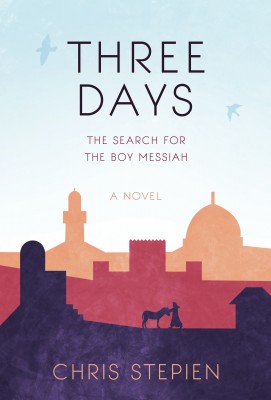 Young Jesus and his mother hang out with my Catholic mom.
The pastel-colored ceramic figurine labeled "Madonna of the Kitchen" has been on Irene Stepien's wall for more than 60 years — watching her cook, bake pies and cakes, and roll dough to make babka, pierogi and kluski (Polish delights) — and so many heartwarming, homemade tastes of heaven. The artwork, which still looks down on her from the scrubbed-clean wall, depicts the Blessed Mother handing her divine son some bread. By his height, I'd guess the boy Messiah is about four or five years old. He has sandy hair, a fair complexion and his tunic is short and hemmed at the knees.
As a kid, I'd gaze up in wonder about that image. What was Jesus like as a child? Is that how he looked? What kind of bread did his mom give him? What was his favorite food?
Some 50 years later, I pondered those questions and many more serious ones as I considered one of the most puzzling events in the New Testament. Just 12 verses in the Gospel (Luke 2:41-52) describe a provocative Passover pilgrimage to the Temple in Jerusalem, where 12-year-old Jesus goes missing for three days.
Imagine that! Every mother has a story to tell about a time or place when she lost sight of her child. But three whole days? Thank God, most of us don't experience a kid who disappears for that long. But Mary and Joseph endured exactly that with preteen Jesus and without the help of police, cell phones or Amber alerts.
You may know this story as the fifth Joyful Mystery of the rosary; it's the one and only Gospel about Jesus as a kid, after his birth and the Holy Family's exile to Egypt, when the Lord was a very little guy.
How did I come to meditate on this particular mystery and later write a biblical novel based on it? About 11 years ago, life had brought me to my knees. My health and other aspects of my extended family life were in chaos. I had reached my limit. Being Catholic, I instinctively reached for my rosary and prayed differently.
As a child, the rosary had a quiet presence in our home. After serving dinner and doing the dishes, my Mom would slip into my parent's bedroom, kneel and pray, with the door ever so slightly ajar. She was following Jesus' directions to go into her inner room and talk to her heavenly Father in secret. However, her mother's hearing could even detect incoming behavioral issues from her four children through the crack in the doorway!
As a curious little one, I would often peek with one eye into her prayer space, and sometimes sneak in and kneel next to her. I'd watch her lips move as she whispered inaudibly in Polish. Mom tells me I actually learned my prayers in her native language. I no longer remember them that way.
As an adult with troubling challenges, I began to pray the rosary while walking the neighborhood for exercise or even driving the car. And I made an arrogant promise. I told Mary, the Mother of God, "I will say one decade, one mystery each day and I need you to get me closer to your son." That was it. A meager commitment.
But less turned out to be more. Because I was praying just one daily decade, I had plenty of time to really contemplate the corresponding Gospel story. Plus, I had learned about Ignatian spirituality. What's that? St. Ignatius of Loyola founded the Jesuits. I call him St. Iggy for short. He encouraged the faithful to do more than simply read the Gospel. St. Iggy suggested we immerse ourselves in biblical events and stories and become emotionally involved, pretending to be there and become one of the participants or bystanders. That's the essence of what's known as Ignatian Spiritual Exercises. I'm not a black belt, but I learned St. Iggy's approach to creative prayer while attending a number of Jesuit retreats.
When my life hit a rough patch, I began to pray the rosary by intensely contemplating each mystery. Pretending like a kid to be a shepherd at the Nativity, a sleepy disciple in the Garden of Gethsemane, or a random person on the street when the apostles came out of the upper room filled with the Holy Spirit on Pentecost.
But when I would come around to the fifth Joyful Mystery, "The Finding in the Temple," it would really bother me. I'm a husband and the father of two adult sons. I could identify with the emotions that Mary and Joseph must have been feeling. I felt sorry for young Yeshua — that's Hebrew for Jesus — alone and vulnerable in the Temple for three days.
Why did Yeshua stay behind? What did he do? Who did he meet? Where did he sleep? Was he ever in danger?
Hail, Mary, full of grace — you lost the Messiah?
And Joseph, you will name your adopted son "Yeshua," which means "salvation," because he will save his people from their sins. That is, Joseph, if you can find him alive.
After a few years, when I would pray this mystery, I heard my heart say, "Do something." I never actually heard the words or the timbre of the voice, but I knew it was saying, "Do something with this story."
Now storytelling is what I do. My 86-year-old mom knows I told tall tales to get out of trouble as a kid. And for more than 35 years, I've shared true stories for TV, marketing and advertising, typically using images and words, music and soundbites. My first instinct was to write a screenplay about this mind-bending event in the life of the boy Yeshua, our Savior. But I didn't know enough about the lifestyle and times of the first century in the Holy Land — other than most people wore sandals.
There's an old adage; write what you know. So, I reached out to a priest friend who suggested a great book and my research began. That led me to other sources and the Web, where I explored the ancient Temple; the types of Hebrew prayers Yeshua and his family would have said; Passover traditions; home and school life; toys; cuisine; Jewish marriage customs; travel through the wilderness from Nazareth to Jerusalem; the Roman occupation; healthcare and recreation. It was a virtual pilgrimage through ancient Israel and the boy Messiah's life.
Before long, I had discovered so much information I couldn't wrap my arms around it. Too much for me to develop into a screenplay without first refining a storyline. I decided to let go of my fears and take a new journey. I would write a biblical novel.
But with all the research I had done, my daily decade of the rosary became even more visual. I took my soul to the gym using St. Iggy's spiritual exercise techniques. Combined with my newfound knowledge, I was able to develop a realistic story of the boy Messiah, his family, community and the amazing city of Jerusalem at Passover, with hundreds of thousands of pilgrims.
And writing this novel allowed me to hang out with the Lord. The more time I spent with him in prayer and writing, the closer we became.
I soon began to see personal details in Yeshua, his family and friends, the kind of nuances you observe when you lay your head on someone's chest, the way St. John did with the Master. Or when you nuzzle an infant or smell a child's breath or hair.
When you fall in love with someone, you want to spend as much time as you can with that person. And that's what happened to me. "Lord, I am not worthy that you should enter under my roof." But he did, day after day, as a living, breathing boy Messiah with his family and friends. Complete with favorite foods, best friend, a hobby, school days, daydreams, nightmares, and prayers. Within a year, I had written a book. The story covers about three weeks of Yeshua's life, and I incorporated all five of the Joyful Mysteries of the rosary.
Pope Francis says the Internet is a gift from God. I agree. It enabled me to quickly search the Bible for almost any topic and work in more than 350 Scripture verses within this novel. You see, I didn't assume I could speak for the Messiah, so virtually everything he says is a biblical quote, woven into the dialogue with his family, friends, neighbors and the strangers he meets.
Still, I needed to discern a plausible reason young Yeshua remained behind in Jerusalem, following Passover. Why would the Son of God do something to hurt his parents? He wouldn't have defied them. There must have been some overriding, intervening event that required him to act, forcing him to stay at the Temple.
And what was the boy Messiah's demeanor when his exhausted mother confronted him with the ultimate question? "Son, why have you done this to us? Your father and I have been looking for you with great anxiety." (Luke 2:48)
That sounds like most any mom bewildered with a preteen.
For my answers, you'll have to read Three Days: The Search for the Boy Messiah. And thanks to generous supporters of Dynamic Catholic, you can order a free copy (with $5.95 shipping and handling) at this site.
At that same link, when you click Order in Bulk, you can purchase six copies or more for only $3 per book, and the shipping is free! If your church, school or organization buys 500 or more, the price drops to $2 each.
All this is made possible through the amazing Book Program, pioneered by Matthew Kelly and the Dynamic Catholic team. "Three Days" is their first novel, and it's appropriate for readers 12 and up — although this is not a children's book.
Learn more at DynamicCatholic.com. You'll discover many other ways you can hang out with Yeshua.
By the way, what do you think it was like to be the boy Messiah's mom? Ask Mary; she'll help you get closer to her son.
Copyright 2015 Chris Stepien.

Chris Stepien began his TV journalism career as a producer-director for the American Broadcasting Company (ABC). After eight years at WXYZ-TV, Detroit, he'd won six EMMY awards. Stepien left broadcasting to co-found AdVenture, Inc., a video/film production company. Currently, he's writer-creative director and owner of Stepien Creative Services, Inc.
Raised Catholic, Stepien attended parochial schools and was an altar boy. He and his wife, Ellen, are members of the Society of St. Vincent de Paul, and he is spiritual advisor to a group of Vincentians in Dearborn, Michigan. The Stepiens have two adult sons.
About the Author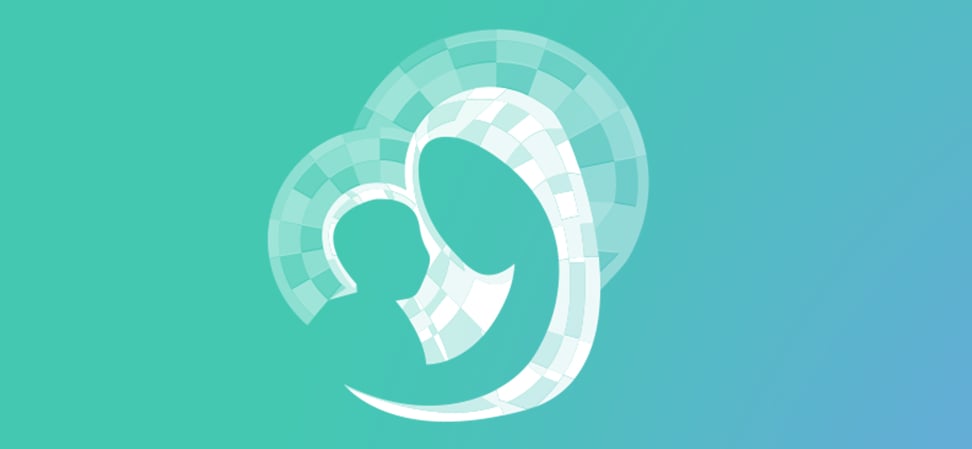 We welcome guest contributors who graciously volunteer their writing for our readers. Please support our guest writers by visiting their sites, purchasing their work, and leaving comments to thank them for sharing their gifts here on CatholicMom.com. To inquire about serving as a guest contributor, contact editor@CatholicMom.com.