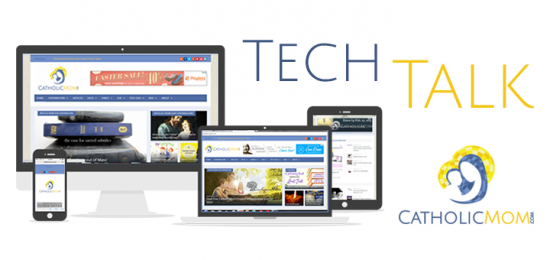 Yesterday, I sat down at my computer to work on a writing project. First, I closed all my social media windows then I put my smartphone and iPad well out of reach. I opened my word processor and began to click clack away at my "the deadline is here" piece. Then it happened. I needed to add a quote, so I opened Google ... and before I knew it, I found myself watching a video of Jim Gaffigan (who I just learned is Catholic) talking about McDonald's. What? How did that happen!
Not only did I have no idea how I ended up on YouTube but also... 45 minutes had disappeared, that I could not truly account for. Again, how did that happen? I soon realized my social media usage often reflects my scattered stream of consciousness that is my mind. I tease (though am 100% serious) on my radio show, A Seeking Heart with Allison Gingras, that I am going to write a book some day entitled, "Completed Thoughts". The premise will be going back through all the podcast archives of my daily live show and writing about the ideas and thoughts I began, but never completed!
Sort of what I just did here, starting off talking about social media and that sparking thoughts about my goofy book idea. Social media and people with focus issues to not match! Even people without AD/HD (Attention Deficit Hyperactivity Disorder) like myself, have reported logging on for a few minutes and finding themselves still connected hours later. Maybe you are like me? I start down the main road - maybe Facebook, and next thing I know I'm wandered down the Twitter or Instagram path! Sometimes, as with topics, I manage to swing back around to the main road, but others I just meander for hours - lost in the moment or just enjoying the new destination.
Just with thoughts or discussions, it is so easy to start on Facebook, skip over to Twitter, make a stop on Instagram, and land for hours on Pinterest. I do not have a favorite, I am a fan of all social media especially when I am using it (as I primarily do) to connect with other Catholics. My social media use is incredibly Catholicentric, so much so, that I often I forgot this is not the focus of most posts, tweets and memes.
So, where do you like to interact or socialize online? Are you a Facebook fan? A Twitter 140-character aficionado, who loves the challenge of expressing yourself clearly within the character limit? Or are you a Pinterest wizard - who not only pins recipes, crafts, poems and fashions but actually cooks, makes, reads and wears what you pin?
Share where you prefer to spend your social media time, and what you most enjoy doing there.
Read more of our Tech Talk columns.
Copyright 2015 Allison Gingras
Photo: Untitled by Ricorocks (2007) via Morguefile
About the Author