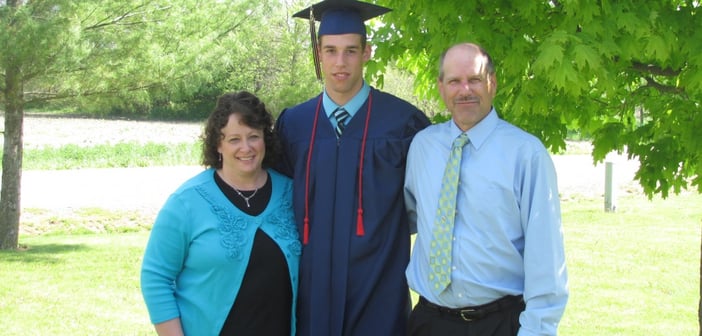 Therefore if any man be in Christ, he is a new creature: old things are passed away; behold, all things become new. 2 Corinthians 5:17
Nearly four years ago our oldest son Kevin graduated from high school and I remember that day clear as a bell for several different reasons. I remember it being a beautiful spring day complete with a mamma's smiles, tears and pride. I also remember that when the party had been cleaned up and the sun was starting to set Dave and I plopped down in the living room and turned on the Detroit Tigers game but every channel we turned to contained scenes from the tornado that had chewed up Joplin, Missouri. We watched in shock as they showed scenes of the destruction nature had unfolded on that south-west Missouri town. It was one of the most destructive natural disasters ever. I remember contacting friends in south-east Kansas the next day to see if had been as bad at the news made it seem and they assured me it was worse. I remember wondering how a town really ever recovers from something so devastating. I remember praying for weeks for the people in that area but then the thought began to drift away and then it seems I forgot about it completely; until this past weekend that is.
A couple weeks ago I flew to Joplin to speak at a Catholic Women's Conference and it all came flooding back as the plane began to touch down. I wasn't sure what I would see, I wasn't sure how a place could recover from something so devastating. To say that I was overwhelmed and amazed with what I saw would be the understatement of the century. Joplin was new; it was beautiful, it was incredible. Everywhere I looked it was new buildings, sidewalks, roads, homes. I went to mass in the most amazing new church I've ever seen, complete with a new Catholic school and parish outreach complex. The Catholic hospital that had been destroyed was replaced with a huge, state-of-the-art complex that was up and running and in the business of bringing life, saving life and changing lives. All of that progress in less than four years.
Everyone I spoke with in Joplin credits the mercy and grace of a loving God for the healing and the progress of their town after that fateful day four Mays ago. They tell about many children being interviewed after the tornado and clearly describing the angels who wrapped them in their wings to protect them as the storm raged around them. Each person who told me about that night spoke about the triumph of faith, love and compassion. Not once did I hear a tale of woe, complaint or bitterness, each story focused on the miraculously happy ending and the after effects of deeper faith, restored spirits and confidence in the complete and trustworthy presence of God and his infinite goodness, grace and mercy.
I spent a weekend with some amazing women of faith gathered in Joplin from towns all across southern Missouri. It was a weekend of laughter, joy and sharing the amazing gift of discipleship. I was invited to teach, inspire and ignite a fire for Christ but these women and the people of Joplin I spoke with during my stay were the ones who did those things for me. I packed my bags and caught a flight prepared to give; instead, I received. When I told people I wanted to share a tiny slice of their story they told me to invite you to take a trip to Joplin if you were ever interested in witnessing miracles too many to count. Each time I look at Kevin's graduation picture I will remember a day of new beginnings both for him and for the wonderful, faithful people in Joplin all compliments of a loving Father who showers all of us with his mercy and grace.
A Seed To Plant: Join me in prayers of thanksgiving for the gift of God's mercy and grace.
Blessings on your day!
Copyright 2015, Sheri Wohlfert
Image copyright Sheri Wohlfert. All rights reserved.
About the Author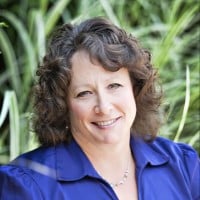 Sheri is a Catholic wife, mom, speaker and teacher. She uses her great sense of humor and her deep faith to help others discover the joy of being a child of God. Her roots are in Kansas but her home is in Michigan. The mission of her ministry is to encourage others to look at the simple ways we can all find God doing amazing things smack dab in the middle of the laundry, ball games, farm chores and the hundred other things we manage to cram into a day. Sheri also writes at JoyfulWords.org.