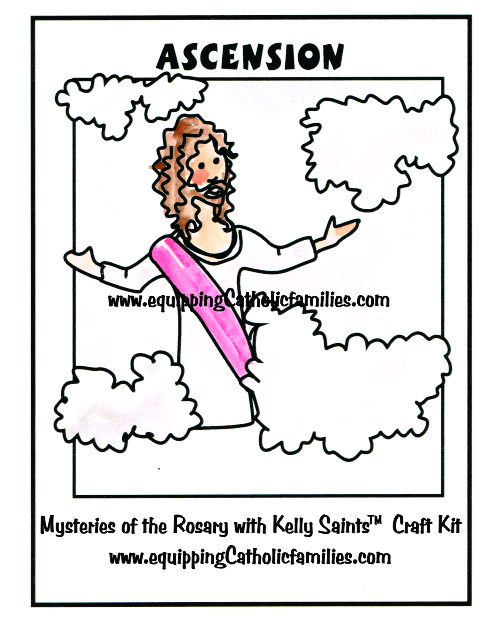 Woah! What must the day after the Ascension have been like? What a wild roller-coaster the Apostles have been on!
No matter how much Jesus tried to teach them, nothing could have prepared them for the Passion of our Lord! He had told them about the Resurrection, but how much could they have possibly understood this unprecedented event!? Hidden in the Upper Room, no doubt wallowing in their shared grief, Jesus appears to them in His New Glorified Body! The telling holes in His Hands and His Feet keep the Miracle fresh and irrefutable in their already blown-away little minds.
Appearing through locked doors and sharing meals with them when they least expect Him, these 40 days are incredible... surreal! I bet those Apostles eagerly held on to each moment as tightly as they could!
Then, they watch Him ascend into the Heavens, right before their eyes! Surely no words could describe this vision! Happy for Jesus to be reunited with His Father, they no doubt feel the shock of devastating grief and loss all over again, uncertain of what it all means.
They must have wondered "what now?"
Not yet empowered by the Mighty Holy Spirit, they must have huddled together once again, praying the first Novena (before anyone had a name for the 9 days of concentrated prayer). Little did they know of what was in store for them on the Feast of Pentecost, the birthday of the Church!
What can we do to ready ourselves for the outpouring of the Holy Spirit? How can we renew our enthusiasm...our Lent-ridden relief on Easter Sunday that He. Has. Risen!
How can we participate in the New Evangelization?
1. Learn from the Saints! Have you visited SaintNook yet?
Subscribe for FREE and enjoy special access to the secret SaintNook Bazaar! It opens monthly for just a couple of days...and you'll have exclusive access to Catholic Resources and Gifts (heavily discounted or FREE!)
2. Catholic Crafts to teach and celebrate the Ascension and Pentecost!
Craft and Pray the Rosary with your family...with special emphasis on the Glorious Mysteries! There is a new Cathletics Craft Kit at Arma Dei:Equipping Catholic Families! The Mysteries of the Rosary Craft Kit offers new ways to get kids excited about saying the Rosary and keep their focus!
Revolving Rosary, Lace-up Booklets and Cake Toppers/ Living Rosary Badges...all in one kit!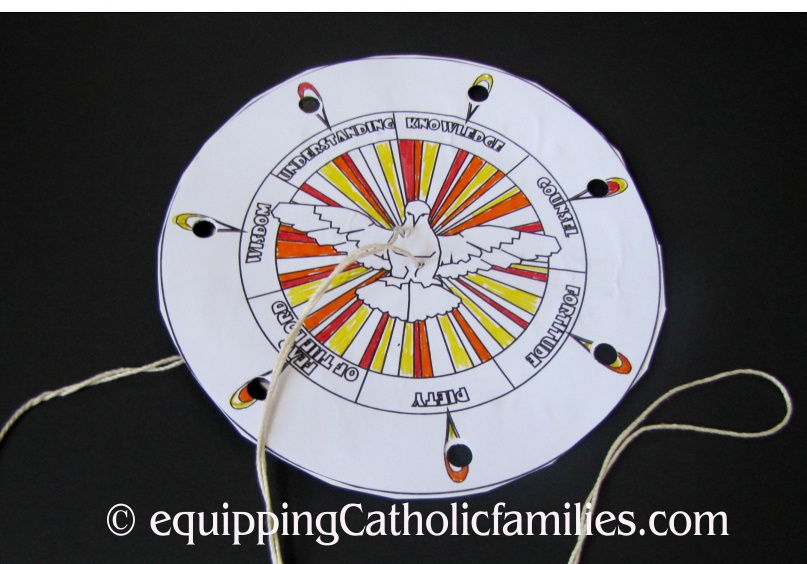 Make the Holy Spirit Spin Wheel...just in time for Pentecost! Definitions for the Gifts of the Holy Spirit are included within the kit!
3. Support Catholic Family Businesses and discover exquisite, exclusive Catholic treasures for Sacrament Gifts and Family Faith Formation! There's a GIVEAWAY going on right now at Shopping with Blessed Zelie Martin with over $450 in Catholic prizes!
Check out the Directory of Catholic Home Businesses for future reference!
Copyright 2015 Monica McConkey.
Unless otherwise marked, photos copyright 2015 Monica McConkey (www.equippingCatholicfamilies.com) All rights reserved.
About the Author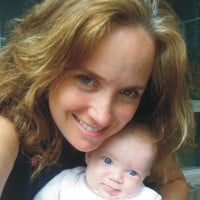 Monica, mom of 5, blogs about Catholic crafts and family traditions at EquippingCatholicfamilies.com. She is an author and creator of Super Saints quizzing cards and over 45 Saint, Sacrament, Catechism and Prayer-packed Craft Kits to help teach the Catholic Faith. The Catholic teaching tools and gifts are available through Arma Dei, the Catholic family publishing company founded with her husband Bill.