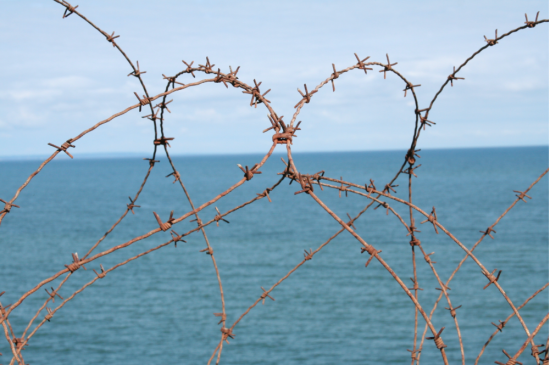 Are you struggling with forgiving someone? Have you ever held a grudge? Is there hurt in your life that you just cannot seem to let go?
I have to imagine that we all have struggled with forgiveness and healing at some point in our lives, or are still struggling. This must be something that we all share, right?
I attended a program on healing and forgiveness at a friend's church because I recognized the speaker. He was someone I have known for years as he taught me high school religion and I always enjoyed his classes. His messages have consistently been practical, relatable, relevant to daily life and always humorous. I jokingly told my friends that night, that if he were to speak on how to join the priesthood, I would still go, just to hear him speak!
The bonus that night was how inspired I became by the 50+ women in the audience who shared their hurts and struggles with forgiveness. We all wanted to know how to REALLY forgive, when you know that you have forgiven, and what if the person who hurt you really does not deserve to be forgiven? Fr. White answered all these questions and more.
There were a few points that really stuck out because I think they relate to all of us at one point or another, especially those who have ever relied on their faith in times of hurt. Here are my favorites:
Women tend to beat ourselves up because it hurts less if we do it ourselves before anyone else can. (We must stop this!)
The inability to forgive can kill you. (think stress and emotional turmoil)
Only when we open our hands to receive (help and grace), and say "I can not do this alone," does true healing really begin.
The best tool we have for forgiveness is our Catholic faith.
Pray for the person who hurt you…not because it will help them, but because it changes our disposition towards them.
Resentment is spiritual cancer.
It is okay to be angry; it is not okay to hold a grudge.
You know that you have forgiven a person when you walk into a room and do not know where they are.
We MUST forgive because it frees us up to express our beauty (and best self) and the world needs our beauty, intelligence, love and forgiveness.
I will always be grateful to Fr. White for his healing message that night.
Women are such beautiful nurturers that we tend to not only feel our own pain, but our friends' and family's pain, our children's pain and anyone we care about! I realize we all have our own journey and hurts to go along. If we examine and seek forgiveness and healing as a process, only then can we focus on being our best self, which God intended, with more, true lasting peace in our hearts. And what woman shouldn't have more peace in her life?
Is there hurt in your life that is preventing you from receiving God's soul filling peace? Is there someone that has caused you pain that you should forgive? What could be your first step in seeking healing and peace?
Copyright 2015 Meg Bucaro
Photo: I Did This for You (Stock photo by sallydell on Apr 8, 2009) on free images.com
About the Author

As a college instructor, wife to "the Hubs", Mom of three energetic children and a highly skilled PB&J sandwich maker, Meg shares the ups and downs of Motherhood in her candidly humorous writings and speaking programs. To learn more about how Moms can maintain a life with less stress and more peace by leaning on their Catholic faith, visit www.megbucaro.com.