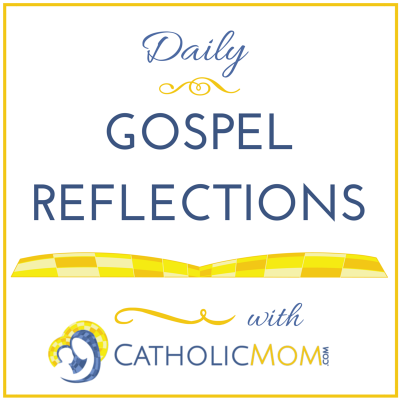 Today's Gospel: Luke 10:25-37
Was there a point when the scholar wanted to yell a triumphant "BOOYAH!" when Jesus replied, "You have answered correctly; do this and you will live"? Maybe, but then he proves himself a true scholar and presses the question.
It is then that Jesus tells the story that many of us know so well, that of the Good Samaritan.
There's a lot of room for reflection in this story, and it doesn't take much imagination or substitution to imagine myself as one of the two who rushes by the scene of the crime. Hey, I'm late. I'm busy. I have little kids. I'm working.
Me, me, me.
I imagine Jesus looking at me with "that look." Do you know the one? It's not scornful or even disgusted. It has a hint of disappointment, maybe, but mostly he's feeling sorry…for me.
And that makes me stop in my tracks.
Have you ever given of yourself until you broke for someone else? Maybe it was someone who was a little blind to your help, or ungrateful, or even unable to acknowledge you.
Mercy isn't easy…to give or to receive. And yet, that's what Jesus asks of us. "Go and do likewise."
Ponder:
Who needs mercy from me today? How might I show it to another person? When do I need to receive it with a thankful heart?
Pray:
Lord, bless that person who's getting on my nerves, stressing me out, or being a burden for me today, and grant mercy on me as I try to treat them as you would have me treat them. Amen.
We thank our friends at The Word Among Us for providing our gospel reflection team with copies of Abide In My Word 2015: Mass Readings at Your Fingertips. To pray the daily gospels with this wonderful resource, visit The Word Among Us.
Copyright 2015 Sarah Reinhard
About the Author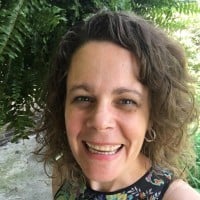 When she's not chasing kids, chugging coffee, or juggling work, Sarah Reinhard's usually trying to stay up read just one…more…chapter. She writes and works in the midst of rural farm life with little ones underfoot. She is part of the team for the award-winning Catholic Mom's Prayer Companion, as well as the author of a number of books. You can join her for a weekday take on Catholic life by subscribing to Three Shots and follow her writing at Snoring Scholar.