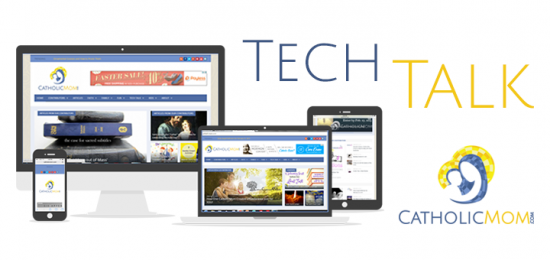 We're big on weather around here. My husband actually majored in meteorology in college, though he has pursued a different career path. Around our house, the kids learned at a young age how to find our city on The Weather Channel's radar map. During a rainstorm, there would be a rush to the TV to find out if we were "in the yellow" before everyone returned to the windows to watch the lightning show.
Fast-foward to 2015, and no one in this house is turning to the television to find out if it's going to rain soon. I don't even think anyone here knows where The Weather Channel is in the channel lineup. That's because we're using weather apps now, and there's no shortage of those. I have 4 weather apps on my iPad and another 3 on my Android phone--and that's just the tip of the iceberg regarding what's available.

My go-to weather app is Weather Underground. It's free and is available on both iOS and Android. This app offers all the weather data you could want, including current conditions, extended forecast, graphs, the air-quality index, temperature map and radar map, plus moon phases, sunrise and sunset times, and a gallery of local webcams where you can check conditions in nearby towns. I can pretty much find out all the weather information I want to know by using this app. Weather Underground also has a website so you can access this same information at your computer. The website has the bonus feature of a "nowcast" with a detailed discussion of current conditions and what you can expect within the next three hours.

The Dark Sky app has gotten even better since the days when I had an iPhone. Available only for iOS, this app offers hyperlocal forecasts--it's like carrying a weather station in your pocket. It used to just show you when it was going to rain, with your choice of graph or radar views. Now you get more than the precipitation forecast--you'll see graphics showing what you can expect in the next hour (including how close the nearest precipitation is), the next 24 hours and the next week. This app is much prettier to look at than most weather apps (including Weather Underground). All this beauty doesn't come cheap, though--Dark Sky is currently priced at $3.99.
I asked my husband (the meteorologist) about his favorite weather app, only to be told, "I don't have a weather app. I just go on the National Weather Service website." Of course. But he knows how to translate those forecasts into layman's terms. The rest of us need good weather apps that break down the information so we'll know whether to bring an umbrella, wear a jacket or slather on the sunscreen.
What are your favorite weather apps?
Read more of our Tech Talk columns.
Copyright 2015 Barb Szyszkiewicz
App screenshots taken on iPad by Barb Szyszkiewicz.
About the Author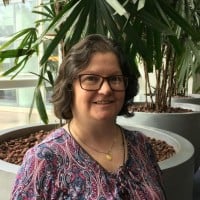 Barb Szyszkiewicz is a wife, mom of 3 young adults, and a Secular Franciscan. She is editor at CatholicMom.com. Barb enjoys writing, cooking, and reading, and is a music minister at her parish and an avid Notre Dame football and basketball fan. Find her blog at FranciscanMom and her family's favorite recipes with nutrition information for diabetics at Cook and Count.