Welcome to the Unleashed Book Club! We're reading Unleashed, by Sonja Corbitt.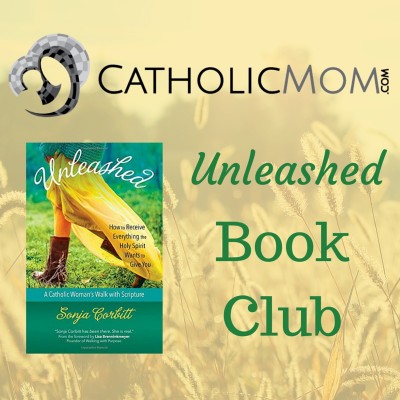 This chapter of Unleashed is about hospitality and fear. Don't think there's any connection between the two? Neither did I, but Sonja Corbitt explains just how entwined hospitality and fear are--and that we need to let go of our fear in order to show true hospitality to God:
turning the Holy Spirit loose in our hearts and giving him permission to identify and eradicate the causes of our worry, unhappiness, discontent and regret. It all begins with a simple act of hospitality. (p. 3)
I'd never considered hospitality in that sense before. In my experience, hospitality involves serving delicious meals to guests. It means welcoming them with comfortable furniture, clean bathrooms and, if you read lifestyle magazines, fresh flowers and Pinterest-worthy handcrafted décor. (I can manage the meals and the bathrooms all right, but the rest is another story.)
That's not the kind of hospitality we need to offer to God. He has no need of luxurious furniture, fancy dinners and cut roses. What he needs is a place in our hearts.
Biblical hospitality is simply sharing all that has been given to me with those I have been given. As I do so, I welcome Christ and unleash his spirit: "As you did it to one of the least of these my brethren, you did it to me" (Matthew 25:20). (p.5)
And when we let God into our hearts, he's going to see all those corners where we shove the stuff we don't want anyone to see, the clutter and the mess of what we can't let go of. If we don't clean those corners, there isn't going to be room for God to fill our hearts.
I don't know about you, but the idea of cleaning those corners terrifies me--even as I know that this fear is what's holding me back. Sonja Corbitt observes,
Step-by-step through the Scriptures, the Lord assured me that as he released me from my destructive habits, relationships, circumstances, and desires, I would find rest and peace. (p. 15)
That's what I want. Rest and peace. Freedom from fear, and trust enough to let God in--even into the cluttered corners I don't want anyone to see. I want to offer him the kind of hospitality I'd want someone to offer me when I visit their homes.
The Church's understanding of life's purpose is ultimately to increase our capacity for receiving him. Pope Francis said, "God's will is that we grow in our capacity to welcome one another, to forgive and to love, and to resemble Jesus. This is the holiness of the Church. To stop progressing is to say no to more of God. (p. 12)
In the end, I am counting on this:
God longs to unleash me from all that hinders him from bounding to me with fulfillment; he waits patiently for the invitation to unleash his Spirit into my life. (p. 8)
To Ponder, Reflect, and Discuss:
What fears are hindering me from offering God a place in my heart?
What step can I take this week to better resemble Jesus by welcoming, forgiving or loving others?
What passage in the Bible most speaks to me as I take this new step in my journey of faith?
Feel free to comment on your own thoughts from this week's reading, your impressions and reflections, and/or your answers to these questions.
Next week, we'll cover Chapter 2. For the complete reading schedule and information about our Book Club, visit the Unleashed Book Club page.
Order your copy of Unleashed: How to Receive Everything the Holy Spirit Wants to Give You at Ave Maria Press
SPECIAL SALE PRICE: $11 – Use code UNLEASH
Copyright 2015 Barb Szyszkiewicz, OFS.
About the Author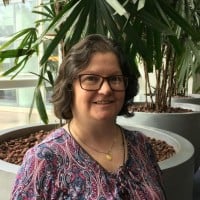 Barb Szyszkiewicz is a wife, mom of 3 young adults, and a Secular Franciscan. She is editor at CatholicMom.com. Barb enjoys writing, cooking, and reading, and is a music minister at her parish and an avid Notre Dame football and basketball fan. Find her blog at FranciscanMom and her family's favorite recipes with nutrition information for diabetics at Cook and Count.