Editor's note: As we anticipate tomorrow's launch of the papal encyclical Laudato Si, I was thrilled to learn that CRS President and Catholic mother Dr. Carolyn Woo will be involved in the Vatican's official release event. I highly recommend Carolyn's beautiful new book Working for a Better World and encourage you to visit CRS's terrific resource page on Laudato Si for prayer and teaching resources to make this encyclical a part of your Domestic Church in a way that will inspire and involve even young children. Lisa Hendey
BALTIMORE, MD, June 17, 2015 – Catholic Relief Services (CRS) president Dr. Carolyn Y. Woo will be among those at the Vatican on Thursdayspeaking at the release of Pope Francis' encyclical on the environment, "Laudato Si; on the care of our common home."
"It is an honor to be included in this important event," Woo said. "Pope Francis recognizes that caring for God's creation and caring for the poor are closely linked."
Widely anticipated as a definitive statement on the need to reverse climate change, the encyclical is also expected to address the need for all to care for those suffering from its effects. Its title, translated as "Praised Be", is a quotation from the 13th century Canticle of the Creatures by St. Francis of Assisi.
"With my background, I want to reach out to members of the business community, asking them the same question we all must answer; 'What kind of world do we want to leave our children?'" said Woo, who came to CRS from the University of Notre Dame where she was dean of the Mendoza School of Business.
"While there are businesses which are threatened by this message and probably many do not do enough on this issue – and I include humanitarian organizations like CRS in that – we must acknowledge that there have been extensive actions by business on climate change, easily overshadowing the efforts by the development community," she said.
CRS, the official overseas humanitarian agency of the Catholic community in the United States, works in more than 100 countries around the world, touching the lives of some 100 million people, many of them affected by climate change. Its experts, both in its Baltimore headquarters and around the world, can speak to these issues with specific examples such as:
Changing rainfall patterns that lead to hardships among small farmers in West Africa.
Rising temperatures that make traditional crops no longer viable in Central America.
More powerful storms taking different routes, hitting areas unprepared for their effects, in Asia.
"Climate change is not an abstract notion for those of us at CRS," said Joan Rosenhauer, CRS' head of US Operations. "We work every day with the people who have done the least to despoil God's gift of creation but are suffering the worst from that degradation. We know we must strive to bring these changes under control, but just as importantly we must help those suffering the consequences."
For more information go to: http://www.crs.org/pope-francis-climate/
Dr. Carolyn Woo - President and CEO, Catholic Relief Services - Image courtesy of Luca Lo Iancono for Catholic Relief Services, used with permission
About the Author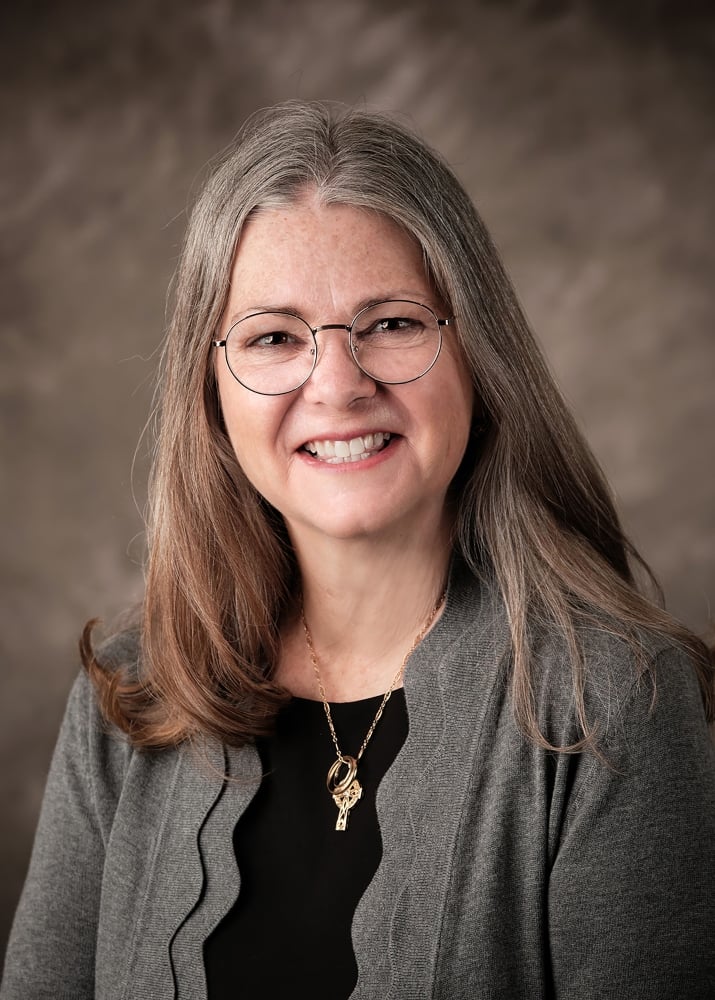 Lisa M. Hendey is the founder of CatholicMom.com, a bestselling author and an international speaker. A frequent radio and television guest, Hendey travels internationally giving workshops on faith, family, and communications. Visit Lisa at LisaHendey.com or on social media @LisaHendey for information on her speaking schedule or to invite her to visit your group, parish, school or organization. Visit Lisa's author page on Amazon.com.