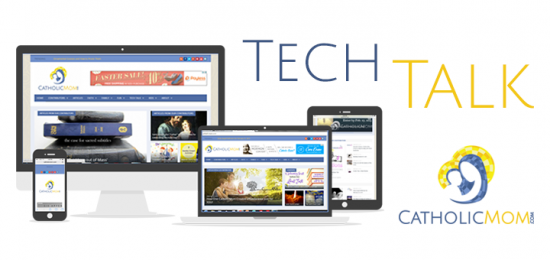 Instagram is a fun way to share your pictures with family and friends, but the Squares Only format can feel constraining sometimes. If I take a picture of a gorgeous landscape or sunset, I'd like more options than just a little square. Not only that, sometimes I want to add more flair than is possible with Instagram. And while Instagram now has Layouts to help you make a collage, it's still limited to a square. While being square isn't bad (I've heard it's hip to be square!), it's not enough sometimes.

The Fotor App is a way to break out of the box and add flair to your pictures before uploading them to Instagram! Fotor has both online and mobile applications to help you edit your photos, add text, and adjust the size of your picture before exporting to Instagram, Twitter, Facebook, and more. Within the Fotor app are more than 100 different filters, plus dozens of other adjustments, including tilt shirt, vignette, cropping, highlight and shadow adjustments, stickers and text additions, and more. The app usually runs $2.99, plus there are additional purchases you might want to make once you get started. Right now, as of this writing, the app and most of the in-app purchases are FREE. This is how I originally wound up getting the app last year. I'm not sure what it would have cost had I paid for everything! I'm not sure how long this sale will last, but it's pretty fantastic.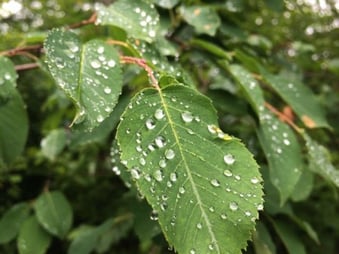 Using Fotor is simple. You can either snap a picture within the app or import it from your existing files. Don't worry about the shape — one of the things that's great about it is that you can put up a full picture on any platform. For example, I took this picture when our family was walking on the Robert Frost Interpretive Trail last weekend. Just like many other apps, you can play with filters and color-boosting, crop the image, and more. Fotor also allows you to add text, putting a copyright blurb or even a fun hashtag on the image before putting it up on social media. When you're finished adjusting the image as you wish, hit the export button and select where you'd like it to go: Instagram, Facebook, WhatsApp, LINE, Twitter, Flickr, WeChat … you can even export to Messages, Mail, iCloud, and other apps, in addition to making your image into a postcard, complete with your own message on the back, to be mailed anywhere in the world. I used a few effects, especially the tilt shift, and then exported it.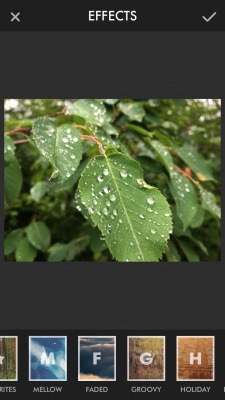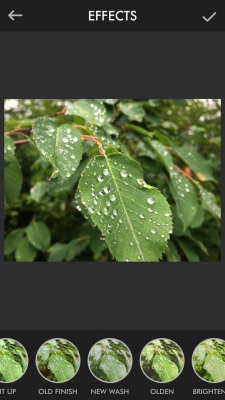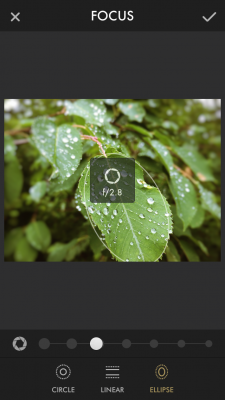 My favorite thing to do is to use Fotor to get all of a picture onto Instagram. I like being able to have a wider photograph displayed, and Fotor puts your picture in a virtual mat to make up for the non-squariness of your best shots. You can also use the collage features to create collages that are 4:3 and 3:4, displaying within the virtual mat. You can see the white bars above and below my edited photograph below.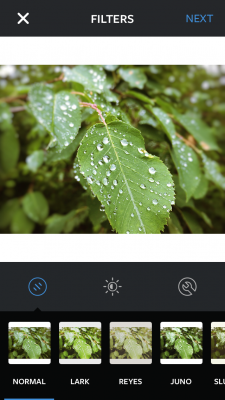 There is more to Fotor than this, including a way to share and explore other people's photography, and I know I've only scratched the surface of what I can do with it, but it's been a fun and useful tool. The Fotor App is available in both the Apple App Store and the Google Play store. Usually, the app itself is $2.99 with additional in-app purchases.
Read more of our Tech Talk columns.
Copyright 2015 by Christine Johnson
Photos and screenshots copyright 2015 Christine Johnson. All rights reserved.
About the Author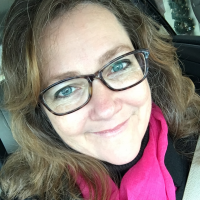 Christine Johnson has been married to Nathan since 1993 and is the mother of two homeschool graduates. She and Nathan live in the Blue Ridge Mountains of Southwest Virginia, where she tries to fit in as a transplanted Yank. She blogs at Domestic Vocation about her life as a wife, mother, and Lay Dominican.