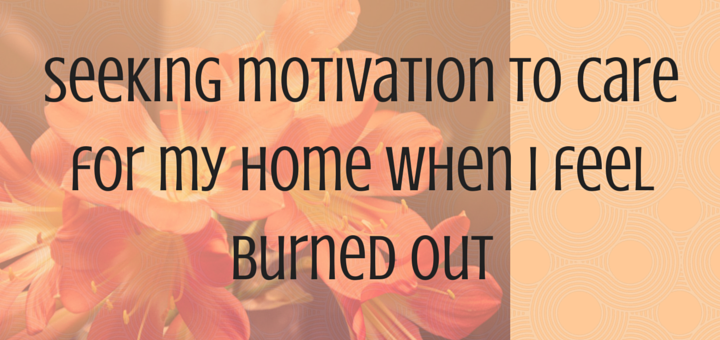 It was a long but satisfying day. My oldest daughter was in her final performance as Earthworm in a stage adaptation of Roald Dahl's James and the Giant Peach. I attended the final show and cast party with her and two of my other girls. It was fun, but after an intense month of rehearsals and a long week of performances, I looked forward to a relaxing evening at home.
When I walked into my bedroom, though, what I encountered was anything but a relaxing environment. Instead, I walked right into a tent pitched in the middle of the floor. Inside the tent were three sleeping bags set up for a slumber party, and three children surrounded me, jumping up and down with excitement. My children had taken over my bedroom, again, and in a split second, I had to decide how to react.
Our master bedroom is located above the garage and is quite spacious. The extra-large room was helpful when my youngest was a newborn, and we set up his crib near me for convenient mid-night feedings. The space also has served as a cozy spot for a child to nap or take quiet time on any given day. I never mind sharing my room with my children, but I guess I do mind when they take it over.
As I decided how to respond to the newest bedroom takeover, my husband promised that it was only one night, and it would be back to normal tomorrow. "Okay," I thought to myself, "it's just one night, and they look so happy. There is no reason to squash those smiles."
And with that, I looked down and told my three youngest children how much fun they would have at their indoor campout!
And they did!
Fast forward three days, and there is still a tent pitched in the middle of my bedroom, along with sleeping bags, a Hot Wheels race track, and a variety of other belongings that are not my own.
And this brings me to a bigger dilemma that I've been wrestling with for a while now. It has to do with maintaining peace and order in a home with eight people. When I was a younger mom with fewer children, it was relatively easy to do. For one thing, there was simply less stuff! But I also had more energy and stamina to keep up with it all. As we added more children to our family, we also added more belongings, and I became worn out, trying to stay on top on it all.
For a few years now, I have lost my joyful motivation to maintain, organize and beautify my home. I guess you could say I am burned out. (A few health issues have not helped my energy level.) Take, for instance, my family room. I have a long table that I often display decorative items that change with the seasons. Well, after putting Easter decorations away, that table has remained bare for nearly two months! No motivation, no spark of creativity has inspired me to do anything with that table. It remains empty. Could that table represent my innermost being, the space in my heart that is experiencing this burnout?
Even when I find a spark of desire to beautify or organize my home, I feel so behind; could I ever catch up? Where would I even begin?
I still clean my house, but that is about all I have the capacity to do. What I struggle with is that next step of organizing, decorating, and managing some order and peace in my home.
My house is not the way I want it to be. I also know quite well that it is not supposed to look like a two-page spread in Better Homes and Gardens, and I am okay with that. But where is the middle ground?
This post does not have a solution. It is about an in-the-moment struggle. As I write this, I am beginning a 31-day challenge to a clutter-free life over at Living Well, Spending Less, with the hope that it will re-energize me to organize and beautify my home. I will report how I am doing in the comments, when this article is posted.
And I ask you, dear CatholicMom.com readers, how do you balance a tidy and pretty home with the realities of family life? Do you have a space in your home (like your bedroom) that is a childfree zone? How do you stay motivated to keep up with the clutter and even more so to decorate? If you were me, where would you even begin?
Copyright 2015 Sarah Damm.
Image copyright 2015 Sarah Damm. All rights reserved.
About the Author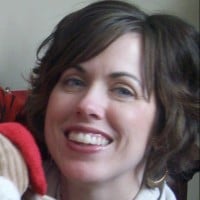 Sarah Damm is a Catholic wife and mother of six children, living in Minnesota. She spends her days running errands, helping with homework, and keeping up with laundry and the family schedule. Sarah loves her faith, coffee, and good books. You can find out more about her at SarahDamm.com.