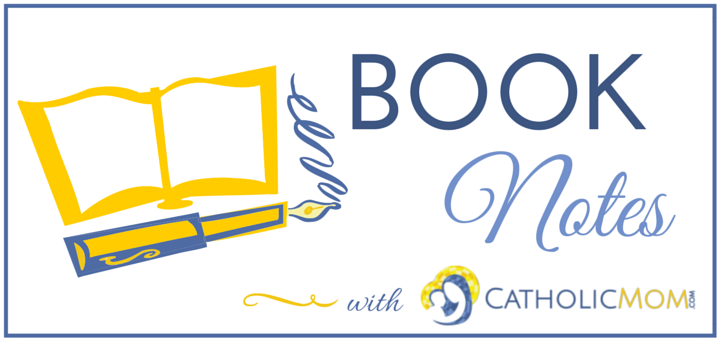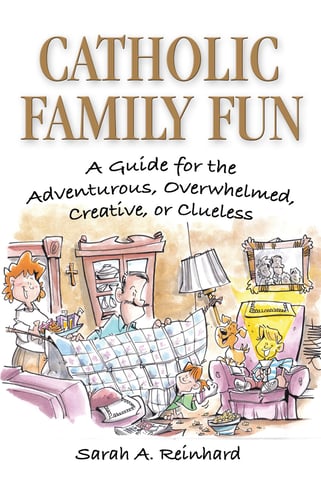 My kids and I all heave sighs of relief when summer vacation comes. No more homework, no more extracurriculars, just fun. But in case we might want more ideas for summer fun (and what parent wouldn't?), Sarah Reinhard rides to the rescue with her book Catholic Family Fun: A Guide for the Adventurous, Overwhelmed, Creative, or Clueless.
Catholic Family Fun is packed with detailed instructions for nearly 50 fun activities, starting with the silliest ones. Some of the ideas cost nothing and take barely any time, but there are far more elaborate suggestions for the truly adventurous. Helpful sections like "Faith Angle" and "Wider Angle" show you how to add faith to fun activities or add fun to faith activities. Indexes at the back of the book organize activities by how much they cost and how long they last, so you can easily find an idea that appeals to you without searching through the whole book.
Much of Sarah's book reminds me of the mom I used to be -- the fun one. Now that I've turned 40, my kids feel free to slap a no-fun-any-more label on me. "Moms don't dance," they chidingly inform me. And when I attempted to demonstrate a cartwheel in the backyard, they gloomily advised, "Don't break a hip." Now that I've got Sarah's book as back-up, I can insist that moms and dads can dance and do cartwheels, too. To wit, "Be 'Crazy'" (crazy dances included) from Chapter 1 and "Backyard Circus" (cartwheels included) from Chapter 5. So there, tiny naysayers.
Catholic Family Fun also includes new ideas I'd like to try. Arts-and-crafts scare me, as my friends all know, but Sarah advises courage. Acknowledging the high likelihood of giant messes, Sarah offers to "curl up in a fetal position with you if that causes you stress and anguish." But with a little music or gamesmanship, even cleaning-up can be fun, she says. So the kids and I might try making placemats out of left-over posterboard and contact paper. The kids love to draw, after all. And Sarah's suggestion to include words for prayers on the placemats is genius. What better way to help the kids learn "Bless us, O Lord, in these thy gifts," or the "Hail Mary," or even the Act of Contrition if someone's preparing for first confession.
So, pass this book around the kitchen table, get coffee stains on it, write in the margins, but most of all have fun with it!
Thanks to Sarah for providing a free review copy of this book.
Be sure to check out our Book Notes archive.
Support the work we do at CatholicMom.com by purchasing Catholic Family Fun through our affiliate link! You pay nothing extra!
Copyright 2015 Karee Santos
Book cover image used by permission of Sarah Reinhard. All rights reserved.
About the Author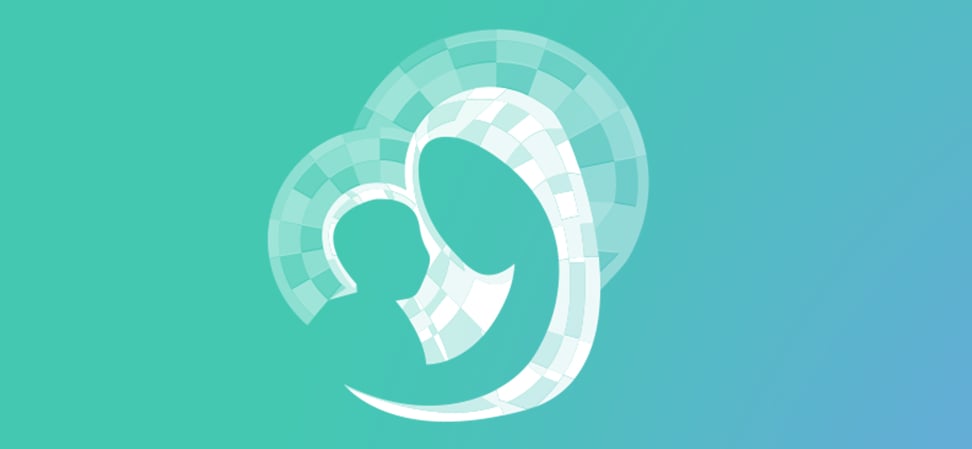 We welcome guest contributors who graciously volunteer their writing for our readers. Please support our guest writers by visiting their sites, purchasing their work, and leaving comments to thank them for sharing their gifts here on CatholicMom.com. To inquire about serving as a guest contributor, contact editor@CatholicMom.com.