Prayer that makes you laugh and a book that you'll want to grab when it's released. Here's what I've been reading and what I have to share in this week's edition of book talk.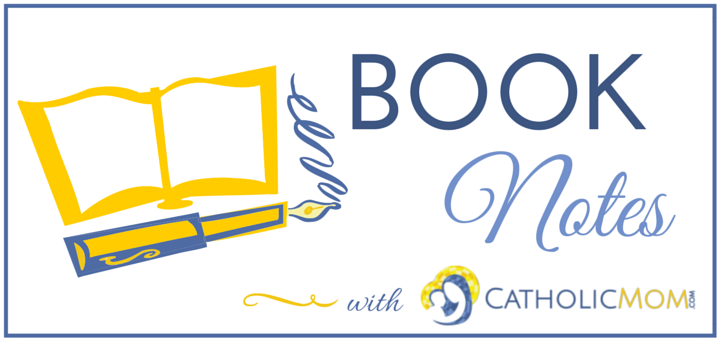 This week marks a turning point, one that warms a reading/writing mom's heart: my ten-year-old started sharing her book reviews on my blog. It's nothing brilliant, and it took no small amount of self control to accept her entry and not push, push, push, RUIN.
I finished two books, and I also started a book that my ten-year-old has been (not so patiently) waiting for me to (finally!) pick up and read. It's fun, and I expect I'll be able to report on it fully next week, assuming that I take time to read.
The problem with disappearing outside this year is that, with all the wet weather we've had, the mosquitos are about as large as the rabbits but not at all as shy. So no sooner do you sit down with your book on the swing than one sidles up to say hi...and leave you with a little sumpin-sumpin.
I'd love to hear what you've been reading this summer...because whether or not we have time to actually read, we CERTAINLY have time to talk about it, right?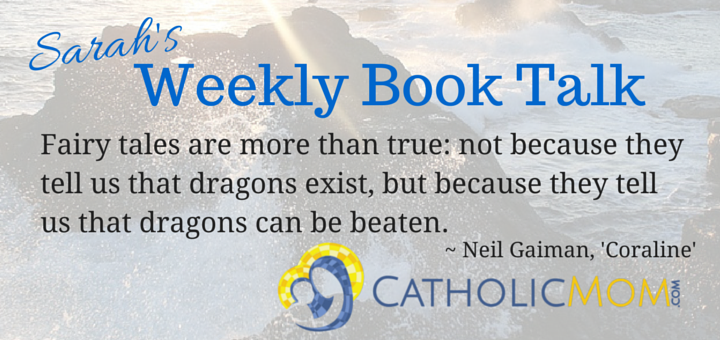 Recent Reads
A Book of Uncommon Prayer: 100 Celebrations of the Miracle & Muddle of the Ordinary, by Brian Doyle (Sorin Books, 2014)
My rating: 5 out of 5 stars
I never expect a prayer book to make me smile, to inspire me to look up and marvel, to force a guffaw and a snort-laugh out of me before I've had my coffee. Obviously, I've never had a prayer book like this one before. A Book of Uncommon Prayer doesn't just raise the bar, it changes the standards altogether.
What Doyle has pulled together might be one of my favorite collections of writing. It's a glimpse into real conversation with God and a sliver of life here and there. When you read it...and pray it...you can't help but be changed, nudged, motivated even a little bit to glance around and see the miracle that is the present moment.
Divine Mercy for Moms: Sharing the Lessons of St. Faustina, by Michele Faehnle and Emily Jaminet (Ave Maria Press, expected publication Spring 2016)
There's this temptation to look at other people and see them as holier and get discouraged. (Say it's not just me...) Faehnle and Jaminet are the kind of women who, though they are undeniably on the path to holiness, are also completely normal and approachable. They have applied the Divine Mercy message of St. Faustina far and wide in a book that will serve Catholic mothers and families for many years to come.
Current Reads
Escape from Mr. Lemoncello's Library, by Chris Grabenstein (middle grade fiction, Yearling, 2014)
This book came to be in my hands because of my ten-year-old's friend, who is also an avid reader. She gave this book to us my daughter for her birthday, and after my daughter finished it, she insisted that I should read it. I'm about a third of the way through and I can see why she wanted me to read it. It's enjoyable and engaging in ways that make me smile and long to stay up into the early morning hours...
Up Next
The Land of Stories: The Enchantress Returns, by Chris Colfer (middle grade fiction, Little, Brown Books for Young Readers, 2014)
Because I promised my daughter...and I loved the first book. Also, it's summer.
Soulless Creatures, by Katharine Grubb (fiction, Plume of Doom Publishing, 2015)
Because I've read her other fiction and I'm all over this one, thankyouverymuch. Also, it's summer. (More fiction, please...)
What have YOU been reading lately?
*Are you on Goodreads? I'll see you there!
Curious about what my ratings mean? Here's an explanation of what the stars mean to me.
Be sure to check out our Book Notes archive.
Copyright 2015, Sarah Reinhard
About the Author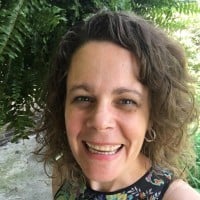 When she's not chasing kids, chugging coffee, or juggling work, Sarah Reinhard's usually trying to stay up read just one…more…chapter. She writes and works in the midst of rural farm life with little ones underfoot. She is part of the team for the award-winning Catholic Mom's Prayer Companion, as well as the author of a number of books. You can join her for a weekday take on Catholic life by subscribing to Three Shots and follow her writing at Snoring Scholar.