Editor's note: Today we welcome Kristi, who shares her story of adoption after infertility--and how God provided for her family in His own time, in the best way possible. --Barb
Infertility is the worst nightmare of people who want to be parents.
When you've had a desire for a family for most of your life, the harsh reality of not being able to produce a child is just about the cruelest thing that can happen. Some people don't want children; some don't need to have children; some have children by accident and then wonder what happened. Others plan their lives carefully: they plan their weddings, they buy their first homes, they pick out names for their yet-to-be children and they wait. And nothing happens.
We were a part of that group. It's horrible. Everyone else starts having babies and you just feel powerless. Some people choose fertility treatments; we did not. Being adopted myself, I grew up hearing how special it was to be adopted and that's what I wanted. I couldn't wait.
Then the reality of adoption in today's world hit me in the face. How much did you say it costs? We have to be chosen by the birthmother? We have to maintain contact? We have to do how much paperwork and training courses? There's no guarantee we will even get a baby? Again, more harsh realities. Other people get to call their parents and say, "We're pregnant!" and have baby showers. We got to do paperwork.
When I was adopted in 1975, adoption was a much different affair. My parents had one home visit, waited for less than a year, and paid a whopping $175 to adopt me. It was only $150 for them to adopt my brother less than two years later, and about the same for my sister three years after that. There were no portfolios. No contact with birthparents. Very little information about biological families. They took us home, we became a family, and that was that.
Honestly, I never really thought about it until I was getting married and then wanted to know where I came from. I did a search and uncovered a mother who looked like my twin and six funny, rather young siblings. It was a whirlwind. I found out I had yet another sister who had been adopted; her name is Kirsten and mine is Kristen. I saw people who looked like me for the very first time in life, heard a genetic history I never knew existed, and began to grieve for what I had missed out on.
Still, I didn't belong with them. I had been raised so differently, and the way I saw them being raised was nothing I would have wanted for myself. I was OK with it, but it was hard. And I began to realize that it's nicer to know. It's nicer to know from childhood who you look like and where you came from and that you were not rejected than it is to always wonder.
I began to understand the "why" behind open adoption.
When our older son was eight years old, after many years of trying to adopt again and having no success, I decided to contact Open Door Adoption. A friend had raved about them and I trusted her advice. We had a difficult experience with our son's adoption and I just could not go through that again. I needed someone I could trust.
After my first conversation with the director of the agency, I thought, "This woman really seems to get adoption. She's smart. She has all details ironed out, so there are no surprises later. And most importantly, she does more adoptions in a month than some agencies do in a year!"
We were ready. We did all the paperwork again and waited.
Finally, we were matched! But it was not to be. We went through the devastating experience of being connected with a birthmother for nearly two months and then having to return her child to her within 48 hours. It was a nightmare, because we realized she never intended to place that child for adoption and that she had been using us and the agency. The reality that precious child had to return to was horrific, and we uncovered the knowledge that the mother had been under investigation by Child Protective Services for years. We made phone call after phone call, with Jane's support. Not long after, the birthmother ended up in jail and the child was placed in foster care, thank God. During this time, our case worker from Open Door was working around the clock, even going to meet with the judge, to try and help the child. Her dedication astounded us.
It was then that I realized that Open Door truly cared about the children they serve. As horrible as that experience was, it brought a high level of awareness to the failings of Georgia's Department of Family and Child Services and hopefully saved some lives.
Going home after that ordeal was horrible. We had to move on and just wait. Those months are a blur, and I don't like to recall them. Then something wonderful happened. We got another phone call from Open Door.
Twins! I couldn't believe it. They were two weeks old, a boy and a girl. I remembered that I had been telling people for years that one day I felt we would get boy and girl twins. I had even bought blankets for them five years prior. I knew they were ours, and their birthday was two days before the birthday of the precious little girl we had to relinquish.
We got in the car to pick them up and within an hour received a call from our case worker that the birthparents had changed their minds. They just couldn't do it. We had to turn around and go home again, and we were all in shock. Why was this happening to us?
I wasn't angry this time, just dazed. I felt so sorry for that couple. How can someone give up twins? I couldn't imagine. And I knew they weren't in an unsafe environment like the previous baby and that someone truly loved them. I also knew that as difficult as it was, they would eventually come back to the same point and realize that it was too much to handle.
We went back home again, got back into our routine, and put the car seats in the nursery, closing the door.
"It's not over yet," I told my husband. "Just wait."
Just a few days before, we had been at church—the church where we were married—praying that the birthparents would choose us. We saw my son's kindergarten teacher, a very deeply spiritual woman, who told me, "When I saw you walk in tonight, God told me to 'tell Kristi it's not over yet.'"
I wasn't sure what she meant at the time, but I remembered that. It was not over.
We went back to life, humiliated and devastated. We had lost three babies in a matter of weeks. I couldn't stand the pity and shock we saw in people's faces. We felt completely cursed and forgotten by God.
But it was not over.
About six weeks later, on a Thursday, my husband came home early and announced, "I've lost my job."
I looked up to the sky, and said, "Really? Anything else you want to do to us?"
It was unreal. He had left his company of 20 years and taken a new job, only to be let go when they needed to cut costs.
So we had no income. No baby. And we didn't know whether to laugh or cry.
The real kicker was that it was my husband's birthday weekend! We went out to celebrate with our friends, feeling that we had very little to celebrate.
Our caseworker sent me the kindest message. She told me that God was with us and it was no surprise to Him and that He loved me more than I could imagine. She reached out to me in a time of great personal pain, as she did for the birthmother she was counseling. Her kind heart shone through, and again I was impressed by the Open Door staff and their caring attitudes.
That following Monday, we got another call. I nearly dropped the phone when I heard, "The birthparents have signed surrenders. Come pick up your twins!"
So, we packed up, went to get our son from school and told him we were going back to Georgia—for real, this time—to get his brother and sister. We were prepared to write a pretty big check, with no income, and bring home two babies—with no income!!
And it worked out perfectly. It was perfect that my husband is such a good planner that we had a hefty emergency fund. It was perfect that he had four months home to help me, because I would have not been able to handle twins on my own right off the bat. It was perfect that he was called back to his previous company, who were thrilled to have him and gave him a slight raise.
God is good. God is faithful.
On the way to pick up our twins, the case worker texted me a picture. They were the cutest babies I had ever seen. He was frowning—his signature look—and she had an adorable, coquettish look on her face. They were snuggled up together, looking a little stunned, with expressions that said, "Well, when are you coming to get us?" I couldn't make my car go fast enough.
We were given these babies on my husband's birthday! It was if God was saying, "See? I told you it would all work out. Happy Birthday, to all of you."
We pulled up to the home of the foster care family, the door opened, and there they were. The little girl looked just like me as a baby. I couldn't believe it. We named her Sydney, and her brother is William.
They are so much like us. They are redheads, as are our niece and nephew. They are Irish in background; so is my husband and his family. Will has asthma like me and my older son; Sydney is allergic to amoxicillin like my husband and his entire family. They're ours, just like I always knew they would be.
After we got them home, I received an email from Open Door's director. I loved it. It said that we had been through the darkest of times and had persevered, and God had rewarded us immensely. "Isn't that how He always does things?" she said. How very true. We have been doubly blessed.
I learned many things from these experiences, mainly that adoption is unpredictable because you are dealing with human hearts, and that Open Door is an agency that really does care. Not only that, but also that they are true professionals. Our first adoption experience with our older son was horrible, mainly due to the inept manner in which it was facilitated by that agency. I told myself that I never wanted to work with any other agency, and you know what? I never will.
And we've decide to go back for another one.
The paperwork is done, and we are back in Open Door's active pool. People look at me when I tell them and ask, "Are you crazy?"
Well, maybe a little. You see, they remember the devastation we experienced when we had to hand that precious baby girl over to a mother who could not care for her other eight children, much less a helpless newborn. They remember the second phone call when we had to come home again without a baby. They remember seeing us absolutely exhausted during those first months (with one baby, you get little sleep but with two babies, you get NO sleep). They remember seeing me carrying a toddler on each hip while trying to get through a doorway and hand out crackers to avoid screaming meltdowns.
But I remember seeing those two little faces who needed a mother and realizing at that moment that should anyone ever try to harm them, well … it wouldn't be pretty. And I know that it's all worth it.
Adoption is not about me any more. It's about giving a home to a child who needs love and stability and offering a helping hand to a woman in crisis. That really hit me when we came back from Georgia that first time and I realized I had a nice, comfortable home to return to, plenty of food, friends and family; that baby went home to a trailer being heated by an open stove and a drug-crazed grandmother. It was eye-opening.
It's worth it. Dear readers, it's worth it. When you are enduring mounds of paperwork and the agonizing wait, remember there is an innocent little face on the other end who needs you desperately, and just keep on going.
God will reward you for your patience and perseverance. He always does.
Copyright 2015 Kristi.
All photos courtesy of the author. All rights reserved.
About the Author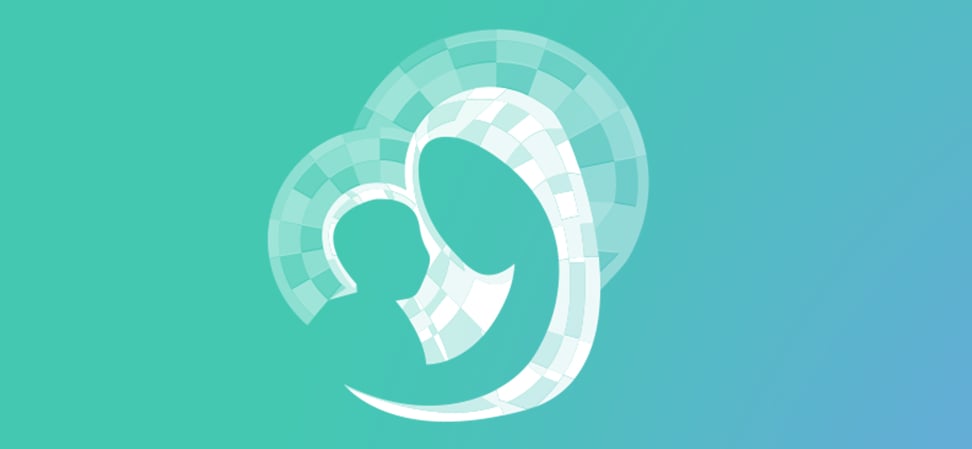 We welcome guest contributors who graciously volunteer their writing for our readers. Please support our guest writers by visiting their sites, purchasing their work, and leaving comments to thank them for sharing their gifts here on CatholicMom.com. To inquire about serving as a guest contributor, contact editor@CatholicMom.com.