Welcome to the Unleashed Book Club! We're reading Unleashed, by Sonja Corbitt.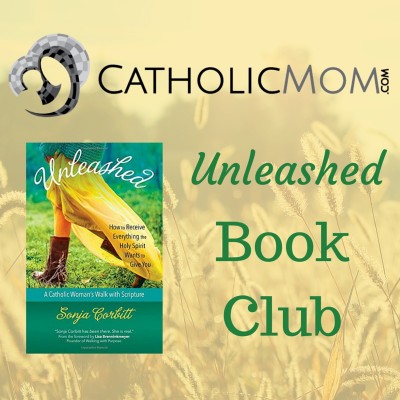 "Do you believe this?"

Sure Lord, you know that I believe this. Don't I spend my days sharing my faith with others? Haven't I devoted the better portion of my life to telling others about you?

"I didn't ask you what you do. I asked you if you believe. Do you believe this, Lisa?
This is just a part of the mental dialogue I had going on in my head last week as I sat before the Blessed Sacrament at my parish reading and praying my way through the final chapter of Sonja Corbitt's phenomenal book Unleashed.
Ironically, although this final chapter of Sonja's book had been assigned to me months ago, I couldn't have guessed that I would have the chance to hear Sonja speak in person about the book last week at the Catholic Marketing Network. So when I sat in church re-reading this chapter, I heard it in Sonja's sweet Southern drawl and with that mischievous sense of humor she has when she speaks. I read it with the sound of her voice in my ears and wiped away the same tears I'd cried just last week when she related her own life experiences to a room full of conference attendees.
I listened to, and I read again, the portion of this chapter when Sonja invites us to reflect upon Martha's reaction to Christ's delay in coming to Lazarus in his hour of need. Martha's story, and Sonja's own sharing about her friend's loss and her own son's trials remind us to inhabit the "now", to see the "fish" God gives us in perfect answer to our prayers.
Among the many paragraphs I triple-highlighted in this chapter was this one, which gets at the heart of so much in this book:
"What I know now is that whatever suffering we go through, however late, dark, silent, and absent he seems, there is intention in what he allows, and it is necessary for a shrouded end. If we can brave the pain, we will see him weeping there beside us, waiting to unleash something miraculous and beautiful at our "yes". When the "Come forth" has been uttered from the lips of I Am, we must cling in faith till the grave is fully empties, and be patient with the removal of the wrappings and the unsteady coming forth of life. If we can do this, we will surely see something unheard of and unspeakable. This is my prayer for you."
Do I believe that God knows and loves every part of me? Do I believe that God's answer is always a "Yes"--that if I believe God's response to my prayers to be anything less than a perfect "Yes" the fault is in my perception, not in God's perfect intention? Am I ready to live in and to love the "now" God is giving me, the "fish" God gives me in answering my prayers.
Today, I'm more ready than ever to answer "Yes, I believe."
How is this possible in the midst of things that don't always go as I would have them--in the face of world poverty, loved ones' health challenges, my sons' growing independence, and so many other problems that threaten to drag me down?
Sonja has helped me to rest into God's all-compassionate and always perfect will for my little slice of the world. While I'm still far from perfect at "believing", I'm several steps closer to understanding and to finding peace.
You see... I've been unleashed.
To Ponder, Reflect, and Discuss:
After reading this chapter, how do you respond to Mary's profession in Luke 1:37, "For nothing will be impossible with God"?
Have you ever asked God for a fish and perceived that God gave you a snake? How has reading this book helped you to change your mind?
How has reading this book enhanced your relationship with sacred scriptures?
What will you take away from your experience of reading this book with our Book Club?
Feel free to comment on your own thoughts from this week's reading, your impressions and reflections, and/or your answers to these questions.
This is the final week for this book club. Thanks so much for participating! If you want more information about the book or the book club, be sure to visit the Unleashed Book Club page.
Copyright 2015 Lisa Hendey
About the Author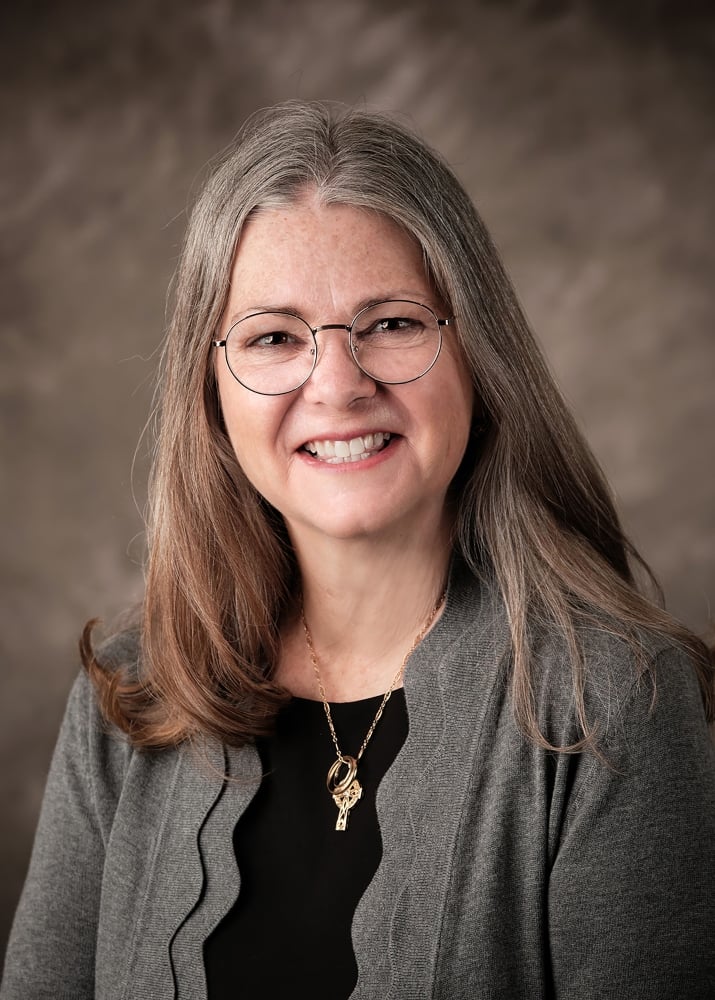 Lisa M. Hendey is the founder of CatholicMom.com, a bestselling author and an international speaker. A frequent radio and television guest, Hendey travels internationally giving workshops on faith, family, and communications. Visit Lisa at LisaHendey.com or on social media @LisaHendey for information on her speaking schedule or to invite her to visit your group, parish, school or organization. Visit Lisa's author page on Amazon.com.