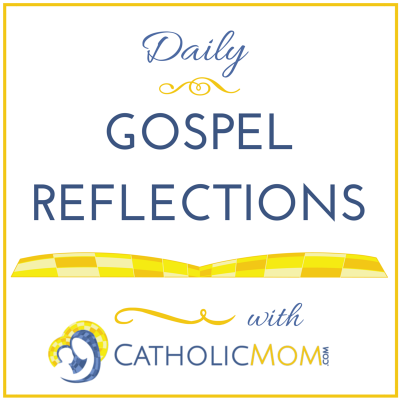 Today's Gospel: Matthew 15:21-28
Optional Memorial of the Dedication of the Basilica of Saint Mary Major
I never fail to be moved by today's gospel story. Here's a Canaanite woman—not one of the chosen of the House of Israel—interrupting Jesus in a most insistent manner. I can't help but think of some of the persistent (even to the point of annoying) people I know. They ask, they beg, they demand. And when it's their child, there's no end.
I want to have that trust. This woman, whose name we don't even know, starts by asking for pity. The disciples push her away, perhaps just sick of all the demanding people and ready to withdraw with their Master for some teaching time. (Maybe they were wondering what that last parable meant.)
And yet she doesn't give up. Maybe it's the look Jesus gave her over his shoulder when he brings up the lost sheep and his duty to them. In fact, the passage tells us she does him homage. I picture her kneeling, desperate, trusting.
Did Jesus tenderly take her chin in his hand and force her to look up at him when he said, "It is not right to take the food of the children and throw it to the dogs"? Was there a sparkle in his eye, alerting her that the hope she felt was real?
The Canaanite woman shows us what faith looks like and how faith acts. It's not just putting others first, but that's part of it. It's not just trusting God, but that's also a piece of it.
Ponder:
Can I trust like the Canaanite woman? Can I give Jesus the chance to work in my life the way he worked in hers? Will I be courageous enough to have this kind of faith?
Pray:
Lord, faith isn't easy, and it sure isn't popular. Guide me closer to you and strengthen my faith in you. Amen.
We thank our friends at The Word Among Us for providing our gospel reflection team with copies of Abide In My Word 2015: Mass Readings at Your Fingertips. To pray the daily gospels with this wonderful resource, visit The Word Among Us.
Copyright 2015 Sarah Reinhard
About the Author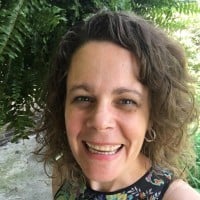 When she's not chasing kids, chugging coffee, or juggling work, Sarah Reinhard's usually trying to stay up read just one…more…chapter. She writes and works in the midst of rural farm life with little ones underfoot. She is part of the team for the award-winning Catholic Mom's Prayer Companion, as well as the author of a number of books. You can join her for a weekday take on Catholic life by subscribing to Three Shots and follow her writing at Snoring Scholar.