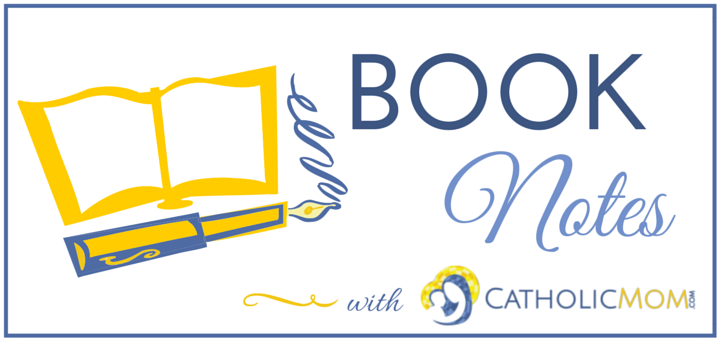 Cookbook author and CatholicMom.com contributor Jeff Young told me that he purposely creates his recipes to feed large groups of people--that way, you'll want to share.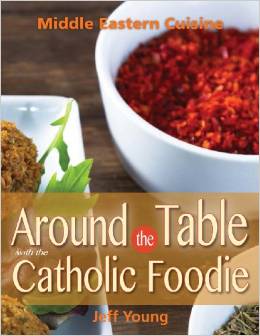 You'll definitely want to share the meals you make from the recipes in his cookbook, Around the Table with the Catholic Foodie: Middle Eastern Cuisine.
Don't be intimidated by the idea of "Middle Eastern Cuisine." Most of the ingredients in Jeff's recipes are easy to find. One spice that might be more difficult to get locally is sumac, but you can get that online. I was fortunate to find it in a local Turkish market.
When you make Jeff's recipes, you'll be using real foods: fresh ingredients and no chemical substitutes. It's a healthier way to eat, and I guarantee you that it's more delicious too.
Jeff's directions are clear, and he includes plenty of tips on working with certain ingredients and mixing your own spice blends. But one of my favorite things about this cookbook is the story that goes with each recipe. Stories are part of the fun around the dinner table, and they're part of the fun of this cookbook as well. Many of these Middle-Eastern recipes originated in the Holy Land, and the first two chapters of the book are all about the family table, food in the Bible and "where food meets faith." Don't skip these just to get to the recipes!
I've made several recipes from this cookbook so far:
Oven-Baked Salmon (3-ingredient easy and completely delicious)
Sesame Tahini Paste Cookies (pictured above)
Fish with Pistachios and Dill
Crispy Roasted Potatoes
Parsley Potatoes
Carrots with Cumin
Rice Pilaf
Lamb-Stuffed Cabbage Rolls
Israeli Chopped Salad
Some of these recipes have made it into the regular rotation around here. All of them have been excellent, and I have a few more recipes in my meal plan for the coming weeks. (I even planted a grape vine this spring so I could get grape leaves to make one of the recipes, but I don't have quite enough leaves to do this yet.)
Finally, I've given two copies of this cookbook as gifts to people I love who love cooking and trying new flavors. I'm not done trying recipes from this book and I'm also not done purchasing it as a gift.
Don't miss the recipes Jeff Young has already shared with the CatholicMom.com community!
Your purchase of Around the Table with the Catholic Foodie through our affiliate link helps support CatholicMom.com but costs you nothing extra.
Be sure to check out our Book Notes archive.
Copyright 2015 Barb Szyszkiewicz, OFS
About the Author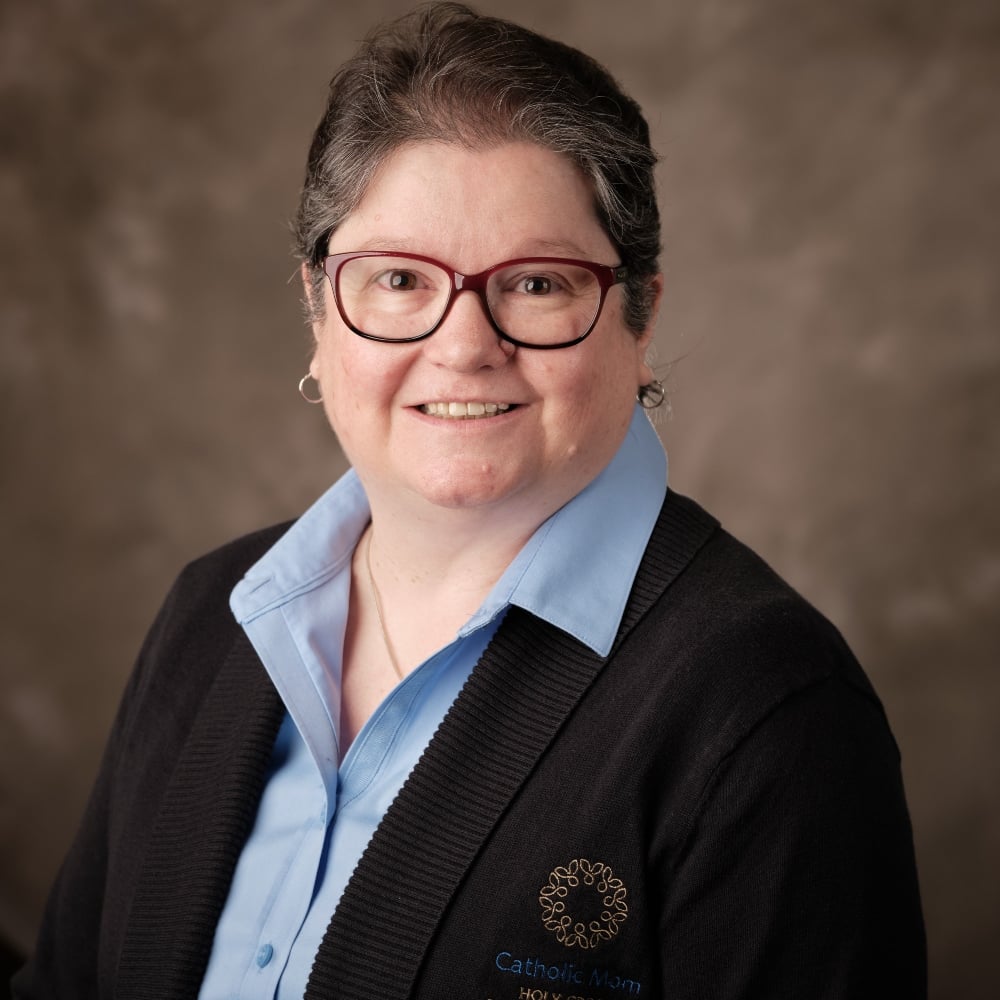 Barb Szyszkiewicz is a wife, mom of 3 young adults, and a Secular Franciscan. She is editor at CatholicMom.com. Barb enjoys writing, cooking, and reading, and is a music minister at her parish and an avid Notre Dame football and basketball fan. Find her blog at FranciscanMom and her family's favorite recipes with nutrition information for diabetics at Cook and Count. Her booklet, The Handy Little Guide to Prayer, is available now from Our Sunday Visitor.