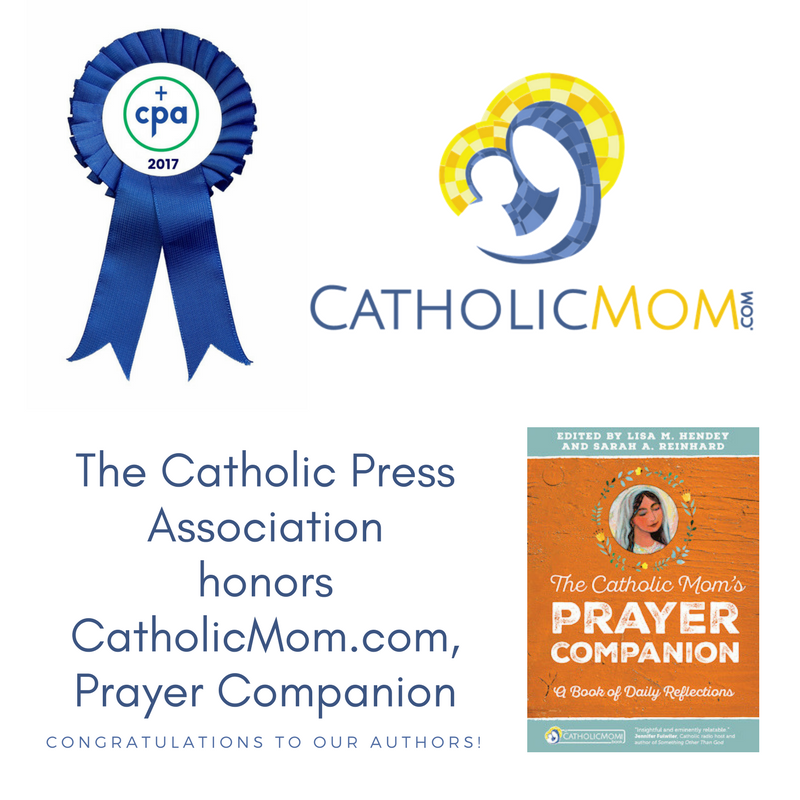 The Catholic Press Association (CPA) collectively honored CatholicMom.com contributing authors at the annual Catholic Press Association Awards ceremony, held this year in Quebec, Canada.
CatholicMom.com won a second place award for the Best Group or Association Blog. Evaluators observed,
This blog covered a wide range of subjects including: baby name suggestions, holiday specials, service trip information, book reviews, grief, technology, etc. There was an abundance of content, which made evaluating each article nearly impossible, but demonstrates a commitment to the blog and to providing the readers with interesting and diverse content.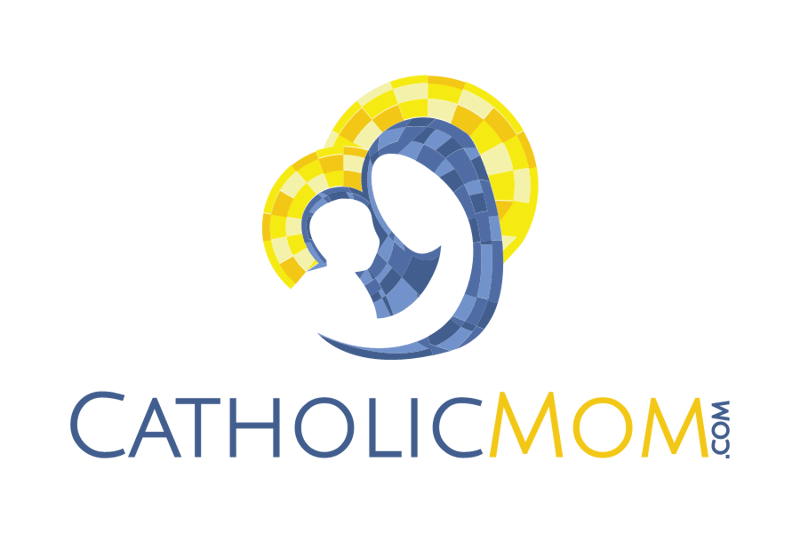 CatholicMom.com has received this award each year since 2014, and each and every one of CatholicMom.com's over 125 volunteer authors deserve congratulations for their generosity in sharing their encouraging, helpful, entertaining and thoughtful work.
We encourage our readers to show appreciation for our wonderful authors by leaving comments on articles that touch your heart, or by sharing them on social media or via email.
[tweet "Prayer Companion, @CatholicMomWeb win @CatholicPress awards"]
The Catholic Mom's Prayer Companion, edited by Lisa M. Hendey and Sarah Reinhard, won first place in the Prayer Books: Collections of Prayers category. According to the judges,
The Catholic Mom's Prayer Companion contains daily reflections for parents written by a variety of talented authors. Each day begins with a quote from Scripture, Saints or notable persons. The reflection which follows is short, personal and meaningful. A short personal prayer and a thought to ponder follow the reflection. The book is a treasure for all seeking wisdom, hope and interior peace.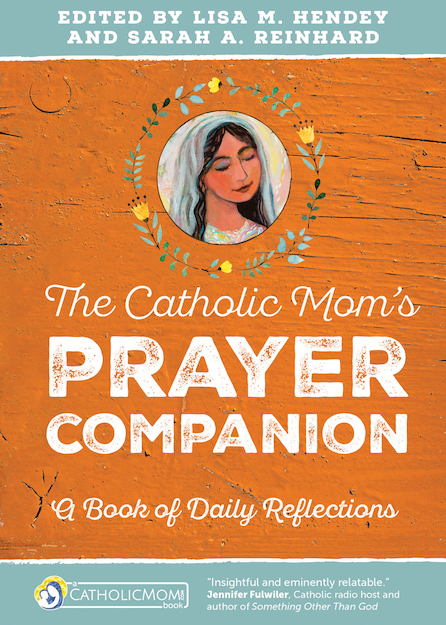 The Catholic Mom's Prayer Companion (Ave Maria Press, 2016) is an inspiring collection of daily reflections written by over eighty Catholic moms, dads, and friends.
Some of our CatholicMom.com authors won awards in other categories for their books; check out the complete list of Catholic Press Association Book Award winners. You can also see the winners of Catholic Press Association Awards in print media, art and new media.
Congratulations and thank you to all our wonderful contributors!
Copyright 2017 Barb Szyszkiewicz, OFS
About the Author