Editor's Note: A warm CatholicMom.com welcome to Michael Puppos of CatholicSIP! We invite you to learn more about his weekly podcast, which you can catch right on the CatholicSIP website or through iTunes or your favorite podcast app. --Barb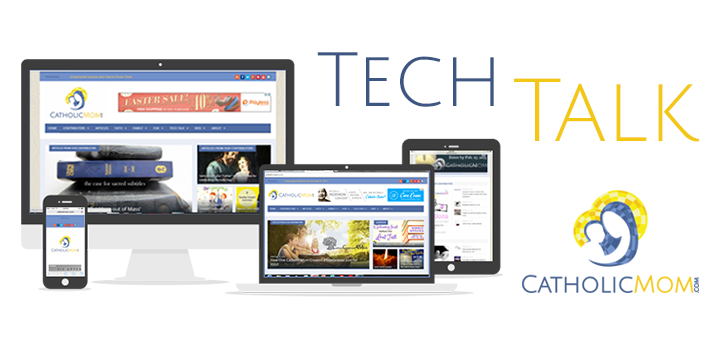 If you ask the average Catholic what a podcast is, you may get a puzzled look that is generally followed up by the phrase "I don't have one of those 'pod' devices, just a 'dumb' phone." To be honest, until the last few years I wasn't even sure what a podcast was myself. With our every growing 'Netflix' culture of on-demand consumerism, it seems only appropriate that our audio content can be consumed in a similar manner. In case you don't know, that's exactly what a podcast is - an on-demand program (either audio or video) on a specific topic that you can consume at a time that is most convenient to you.
In November 2014 I was fortunate enough to attend the Matter Conference at the Church of the Nativity in Timonium, MD. A portion of the opening night of the conference consisted of two staff members recording an episode of their podcast, complete with a live audience from the conference. As I joined the audience, I immediately was inspired to enter the world of podcasting, especially conscious of the evangelical benefits it could have.
In January of 2015 we launched The Catholic SIP (SIP stands for staying in prayer) and it has been a really exciting ride over the last several months. Now over 25 episodes into the show, we have learned a ton and have had great guests like Matt Maher (check out our four-part series with him), Mark Hart, Fr. Pontifex, and many more. What's the motivation? Each week we take a light-hearted and humorous approach to staying connected to God through prayer. Of course, we love to remind people that prayer can be more than just getting on your knees and closing your eyes. Prayer is how we connect with God throughout the day, seeing God in others and putting our faith into action. We even recently received the 2015 Papist Podcast award and were honored to be considered among so many great Catholic podcasts.
In addition to our weekly podcast, we added eight bloggers to our website (catholicSIP.com) in July. Each week we release two brand new blogs (Monday and Thursday mornings) with great insight from authors around the country. Most importantly, the Catholic Sip community, which we joyously call SIPSTERS, is committed to praying for one another and growing in prayer every day of the week. We have a SIPSTERS prayer group on Facebook, and we even invite people to leave us voicemail prayer intentions through our website that we can use on the show. We'd love for YOU to join the SIPSTER community! We are constantly learning from one another. Learning experiences range from the guests we have on the show, to the listeners we meet at events. It's humbling to see how God is working through this ministry.
Mark Hart (the Bible Geek) is known for saying that "Prayer doesn't help your relationship with God. Prayer IS your relationship with God." If you don't have enough time in the day to pray, or don't "feel" anything when you sit down and give it a try, I encourage you to check out our podcast. It has been a great tool (myself included) to grow in faith on a weekly basis. Join us on the Catholic SIP and we can help each other stay in prayer.
About the author:
Michael Puppos is the founder and co-host of The Catholic SIP, a digital ministry for staying in prayer. Based out of Ohio, Michael co-hosts the weekly podcast runs the ministry with Nick De La Torre. In addition to his work on The Catholic SIP, Michael serves as the Pastoral Associate for Music & Liturgy at St. John XXIII Catholic Community in Perrysburg, OH.
In his spare time Michael loves visiting area metro-parks, finding fun places to eat, listening to music and spending time with friends.
Michael is married to his wife, Claire, and they have two daughters.
Read more of our Tech Talk columns.
Copyright 2015 Michael Puppos
About the Author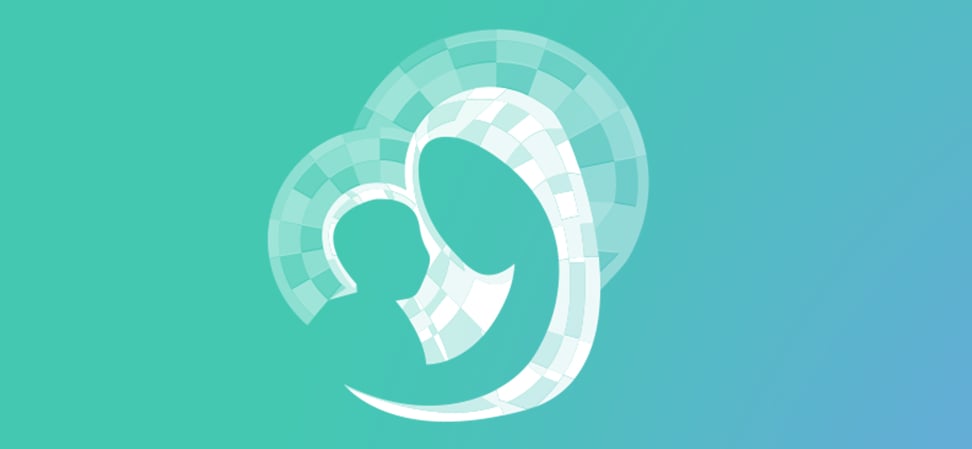 We welcome guest contributors who graciously volunteer their writing for our readers. Please support our guest writers by visiting their sites, purchasing their work, and leaving comments to thank them for sharing their gifts here on CatholicMom.com. To inquire about serving as a guest contributor, contact editor@CatholicMom.com.