Editor's note: Today, we welcome a guest feature from Katie Warner, the author of Head & Heart: Becoming Spiritual Leaders for Your Family. Lisa Hendey
Husbands and wives. Fathers and mothers. Breadwinners and homemakers. There are a number of different titles given to a man and woman who come together to raise a family. But do most couples consider themselves to be leaders of their families?
My husband and I didn't begin our family with a clear understanding of our roles as spiritual leaders. A conversation on the way home from Mass a few months after our first son was born led my husband to confess, "I want to be a strong spiritual head of our family, Katie, but I don't know how." So we began looking for practical tools and resources to help both of us see what spiritual leadership looked like in family life.
Spiritual leadership of the family is not one job among many, but arguably the most crucial vocation men and women are called to when they enter into the adventure and lifelong commitment of family life. Yet many men and women are drastically underprepared to be the spiritual head of the family or the spiritual heart of the family that God calls them to be.
Pope Pius XI wrote in his encyclical on chaste marriage, Casti Connubii,
"For if the man is the head, the woman is the heart, and as he occupies the chief place in ruling, so she may and ought to claim for herself the chief place in love" (27).
Within the family, both the man and the woman, the head and the heart, channel their complementary masculinity and femininity toward the supreme privilege and responsibility of cooperating with God's grace and using the gifts, talents, and tools he has given them to help lead every person in their family to heaven, becoming Saints—the title given to those who become the persons that God created them to be.
A strong family relies on the uniqueness of these "head" and "heart" roles.
The spiritual head of a family, using the uniquely masculine gifts God has given him, reflects the prototype of the Heavenly Father, begetting children in his own image and likeness, and fulfilling the responsibility to educate his children in faith so that they can grow up to follow and return to their ultimate, Heavenly Father. The spiritual head oversees the kingdom of his family, provides for the physical needs of his family, disciplines his children (Eph. 6:4), and sees that his children bear good fruit in the world (John 15:16). He exemplifies the outgoingness of God and is called to lay down his life for his bride, the spiritual heart of his family, as Christ lays down His life for His Bride, the Church.
The "helper fit for him" (Genesis 2:18)—woman—is the spiritual heart of her family, who uses the uniquely feminine gifts God has given her to care for her family and draw them closer to Christ. As the spiritual heart, a woman reflects the prototype of the Mother of God, nurturing new life in and outside of her womb, and tending to, in a special way, the physical and spiritual development of her family. As the moral provider of her home, she teaches her family, by word and by example, how to cooperate with God and she is uniquely sensitive to the dignity of the personhood of each family member. She exemplifies the abidingness of God, and she radiates grace and the love of the inner life of God to her family. She is visibly and actively receptive to her husband's headship and helps her family's hearts, as Fulton Sheen once wrote, "intertwine and grow together" like vines so as to draw every member of her family closer to Christ and His Church.
Spiritual leadership may or may not come naturally in family life. Most couples have to work for it. The harder they work and the more intentional they are at living out their distinct and complementary roles as the spiritual heads and hearts of their homes, the closer each member of the family and the family as a whole inches toward sanctity.
What if men and women began to understand more fully and take more seriously their roles as spiritual leaders in the home? What if husband and wives in the Church had a better understanding of their mutual complementarity, and how that complementarity uniquely qualified them to lead each other and any children in their care toward heaven? What if men and women were prepared to better lead their families spiritually before they entered into the Sacrament of Matrimony? What if husbands and wives in the thick of family life could be given tools and resources to help them improve their spiritual leadership, regardless of how long they've been at it or how advanced they may be in their spiritual lives?
I think answering these deep needs in family life today would be a game-changer for Catholic families and for the communities they live in and the Church they belong to. Answering these questions in our own marriage and family has already started a drastic transformation in my home. It's about time we, as individual men and women, and we, as a Church, discuss the most important leadership roles we're not talking about.
KATIE WARNER is the author of Head & Heart: Becoming Spiritual Leaders for Your Family (Emmaus Road Publishing). She is a stay-at-home wife and mother and the Manager of Communication and Evangelization for Catholics Come Home. You can find her online at CatholicKatie.com.
About the Author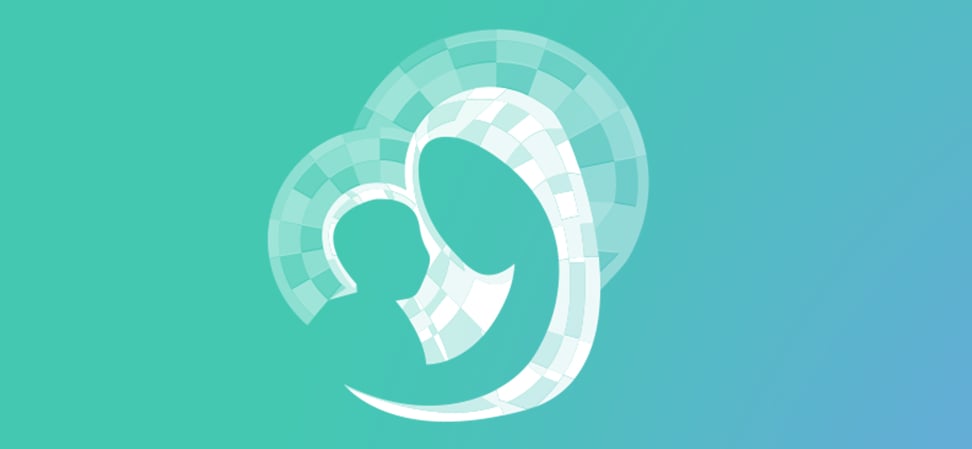 We welcome guest contributors who graciously volunteer their writing for our readers. Please support our guest writers by visiting their sites, purchasing their work, and leaving comments to thank them for sharing their gifts here on CatholicMom.com. To inquire about serving as a guest contributor, contact editor@CatholicMom.com.