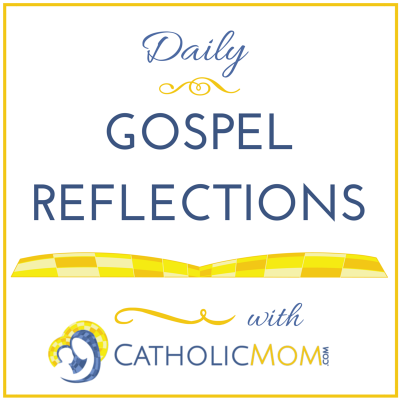 Today's Gospel: Matthew 24:42-51
Memorial of Saint Monica
In our Gospel reading today, Jesus tells his disciples to stay awake in their faith. "You do not know on which day your Lord will come." He tells His disciples — and us, as well — that those who keep busy with the work of the Lord in this life will find a great reward in the next life. Those who squander their time will receive their just rewards, as well. Such a servant will be assigned "a place with the hypocrites."
The first reading, from Paul's first letter to the Thessalonian church, is a testament to the faith of the new Christians in the area. St. Paul had gotten word that their conduct was excellent, that they exuded the kind of love and joy Paul had hoped for when he had left. In fact, they were progressing so well in their Christian lives that Paul felt that his own preaching had possibly been deficient. He closes this part of his letter by letting them know that he would pray fervently to return to Thessalonica in order to help them become even more holy, and to grow even closer to God.
Our Responsorial Psalm is a prayer that we would imitate the kind of faith the Thessalonians had:
Teach us to number our days aright
that we may gain wisdom of heart.
Return, O Lord! How long?
Have pity on your servants.
Fill us at daybreak with your kindness,
that we may shout for joy and gladness all our days.
And may the gracious care of the Lord our God be ours;
prosper the work of our hands for us!
Prosper the work of our hands!
Ponder:
In my Christian life, am I busy doing the work the Master has set before me? Do I stay awake, maintaining my faith and doing all I can to grow in holiness? How can I improve my spiritual life and grow closer to God?
Pray:
Jesus, I want to be a good servant to You. Help me to keep in mind that I do not know the day or the hour when You will return, and give me the grace and strength I need to keep my vocation and do the work You've set before me.
We thank our friends at The Word Among Us for providing our gospel reflection team with copies of Abide In My Word 2015: Mass Readings at Your Fingertips. To pray the daily gospels with this wonderful resource, visit The Word Among Us.
Copyright 2015 Christine Johnson
About the Author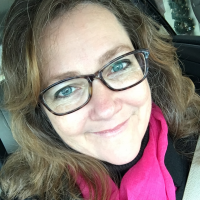 Christine Johnson has been married to Nathan since 1993 and is the mother of two homeschool graduates. She and Nathan live in the Blue Ridge Mountains of Southwest Virginia, where she tries to fit in as a transplanted Yank. She blogs at Domestic Vocation about her life as a wife, mother, and Lay Dominican.