If I speak in human and angelic tongues but do not have love, I am a resounding gong or a clashing cymbal.
No one has ever suggested I speak like an angel. Surely a rate of three corrections per assembled member per half an hour does not qualify as gong like? (I don't like this verse by the way.)
And if I have the gift of prophecy and comprehend all mysteries and all knowledge; if I have all faith so as to move mountains but do not have love, I am nothing. If I give away everything I own, and if I hand my body over so that I may boast but do not have love, I gain nothing.
The only thing I can prophecy with any kind of accuracy is how grumpy my kids will be if they don't get enough sleep. Most mysteries put me to sleep (documentaries are okay though). My faith is more the ant hill moving variety so nothing to boast about there. I believe in sacrificing for the theoretical poor ... actually talking to people is a lot harder. Giving my body over to hardship doesn't have much appeal so no bragging there. (Unless you mean that bloated awful feeling you have after you eat too much ice cream. I'm okay to give my body over to that once in a while. After today I'll make sure not to boast about it.)
Love is patient, love is kind. It is not jealous, [love] is not pompous, it is not inflated, it is not rude, it does not seek its own interests, it is not quick-tempered, it does not brood over injury, it does not rejoice over wrongdoing but rejoices with the truth. It bears all things, believes all things, hopes all things, endures all things.
This is the kind of thing that makes me cry in movies. Or when I attempt it in real life. Is love easier when it has a soundtrack?
Love never fails. If there are prophecies, they will be brought to nothing; if tongues, they will cease; if knowledge, it will be brought to nothing. For we know partially and we prophesy partially, but when the perfect comes, the partial will pass away. When I was a child, I used to talk as a child, think as a child, reason as a child; when I became a man, I put aside childish things. At present we see indistinctly, as in a mirror, but then face to face. At present I know partially; then I shall know fully, as I am fully known.
I got stuck at the first line. Love never fails. Really? I'm not saying you're lying. I'm saying it's hard to hear the world news and not ask the question.
I picture you on the cross and wonder. Did you know that love hadn't failed, hanging there surrounded by so much hatred? With no one that really understood? Was loving there, believing in love then, the moment that you knew everything in whole? The moment you were fully known?
Is that what you want for me? To see the clearly undeserving as deserving of your love and therefore mine? To believe in the dignity of people who don't believe in me? Or you. To love through hate, anger, ingratitude and judgement to the insecure and wounded person trapped behind it? To believe that love never fails even though I do?
It feels like you're asking so much of a hot-headed, quick-tongued, sometimes overly-sensitive woman with justice issues that I'm not even sure it qualifies as good news.
When I get it, it takes my breath away. Me sitting here ticked off at the irritating, undeserving (or worse yet assuming and oblivious) people you give me to serve. You smiling at me like I just gave them all birthday cake. You looking at me like one or your "us." Not after I so nail this love thing, but now, while I'm not even close. Now, while if there was a 1 Corinthians 13 school, they'd kick me out for repeated failure to comply.
So faith, hope, love remain, these three; but the greatest of these is love.
When I get it, I think you're crazy. Faith, hope, and love remain? Love remains, like I can't mess it up? Love remains, like I'm not strong enough to turn it off, make it so mad it goes away, or convince it to give up on me or find someone better to hope for and adore?
When I get it, I fall on my knees and stop talking so much.
Lover of my soul, my God and my King, baptize me fresh with the fire of your love that remains.
https://youtu.be/H5aH8xZtIng
Copyright 2015 Michelle Dawn Jones
Photo by cyblor (2013) via Morguefile
About the Author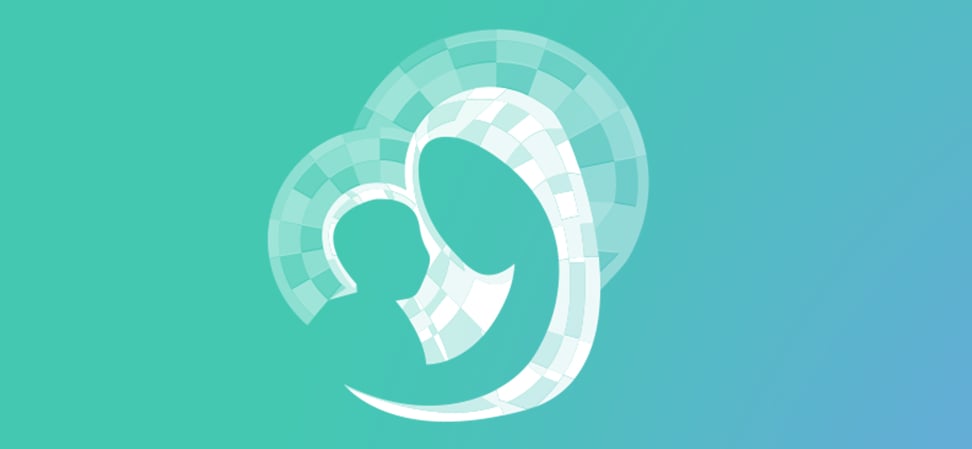 We welcome guest contributors who graciously volunteer their writing for our readers. Please support our guest writers by visiting their sites, purchasing their work, and leaving comments to thank them for sharing their gifts here on CatholicMom.com. To inquire about serving as a guest contributor, contact editor@CatholicMom.com.