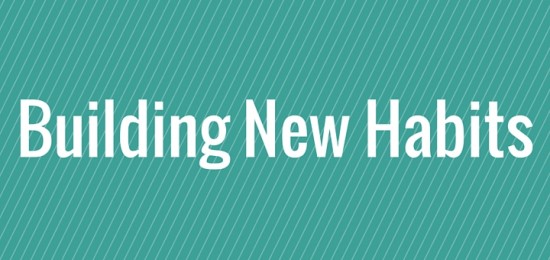 It's Back to School time once again. It may be September, but for many people it is a new year. A great time to rededicate ourselves and start fresh. As my kids return to school, I am working to build new habits both for the family and for myself.
I find this time of year better for starting new habits than January 1st because we are also starting new routines with school time. And it is extremely helpful that September is not right after a major holiday season that exhausts even the most determined. A third reason to build new habits in September is there is less pressure to do so than with New Year's Resolutions.
My list of new habits for the family sounds very typical - Going to bed early; Getting up early; Setting out clothes the night before; Eating dinner together regularly; Praying as a family before meals or bedtime; Spending down time together. One that may not be as common is arriving on time or early for appointments or events. We, and by "we" I mean I, am notoriously late to things. Not super late, but just a few minutes late. Always. Because I try to get one more thing done before I leave the house, we are always running behind.
My list of new habits for myself include Getting up earlier than necessary; Walking outside regularly; Attending a new bible study at my parish; Saying no to most new volunteer opportunities; Reading through the books on my bookshelf (before buying any more new books); and Meal planning to help with those busy nights.
These lists are not earth shattering, rocket-science or new. They are things I continually need to work on in my life but I find this time of year is naturally a great time to start over and try again.
Are you taking September to build a new habit for yourself or your family? What habits do you need to work on?
Copyright 2015 Lisa Jones
Graphic copyright 2015 Lisa Jones. All rights reserved.
About the Author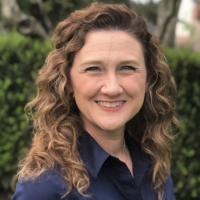 Lisa Henley Jones is a wife, mom, native Texan, and parish communications director. She enjoys reading, walking, going on date nights, and cheering on her kids in their activities. As a social media consultant, Lisa teaches Catholic parishes to engage, inspire, and evangelize on social media. Find her blog at Of Sound Mind & Spirit and her social media course at Parish Social Media.