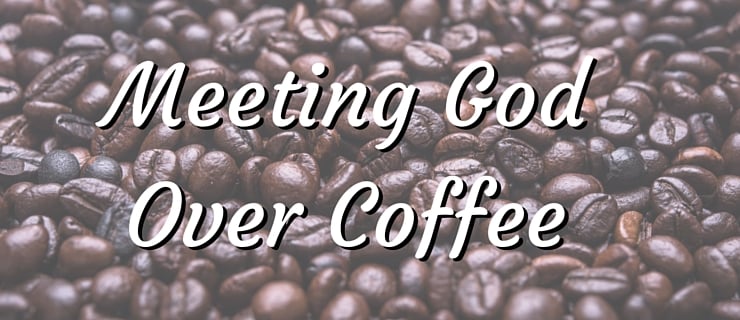 A friend I don't see often invited me for a coffee date. My first thought when I saw her text was, "I really don't have time. I'm just so busy." My fingers began to type back a message declining the invitation to meet and catch up. Before I could hit "send" something tugged at me. I took just a moment and really thought about her offer and how I was too busy to meet.
In that moment, I took notice that most of the time it felt difficult to take a deep breath with all of my rushing around before moving on to the next item on my "to-do" list. But in the midst of all my busy-ness, I was actually feeling alone. Rushing around doesn't afford you much of an opportunity to be still and connect with other people. Here was a friend reaching out to me and I was turning her down.
With my finger still poised over the "send" button, I started to delete my response and write a new one. "Yes, I'd love to..." became my new message. Quickly I hit send before I could change my mind.
I went on that coffee date the next week. While I can't remember exactly what we talked about or how long we nursed our lattes while her preschooler colored at the table, I do remember feeling uplifted and supported during our talk. Spending time sitting with a friend helped me gain a little positive perspective on my tasks I was missing that morning. In addition, my friend thanked me for making time to spend with her saying how much she just needed to sit and reconnect. I remember smiling and saying, "that's exactly what I was going to say!" Here we were in the same boat, both busy and feeling alone, yet one cup of coffee and a conversation brought us together in supportive friendship.
Before we left the coffee shop, my friend asked me something she asks me every time we are together. She said, "How can I pray for you today?" I get emotional even now thinking about her question. It was such a gift to not only be asked, but then to know she and her family would include my special intentions in her prayers. What a vulnerable moment as I shared what I was pondering in my heart. Gladly I was able to reciprocate the question and the blessing of being able to pray for her special intention.
Leaving the coffee shop, I sat in my car for a few moments and thanked God for his work in my life. Even though I was wrapped up in my own issues and wasn't paying attention to Him, He sent me a messenger to remind me He is always there waiting and loving me. And at the same time, He used me as a messenger of His love and support for my friend. That was the last time I hesitated before responding to an offer of coffee with a friend.
Copyright 2016 Lisa Jones
Graphic copyright 2016 Lisa Jones. All rights reserved.
About the Author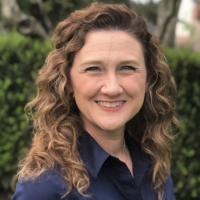 Lisa Henley Jones is a wife, mom, native Texan, and parish communications director. She enjoys reading, walking, going on date nights, and cheering on her kids in their activities. As a social media consultant, Lisa teaches Catholic parishes to engage, inspire, and evangelize on social media. Find her blog at Of Sound Mind & Spirit and her social media course at Parish Social Media.