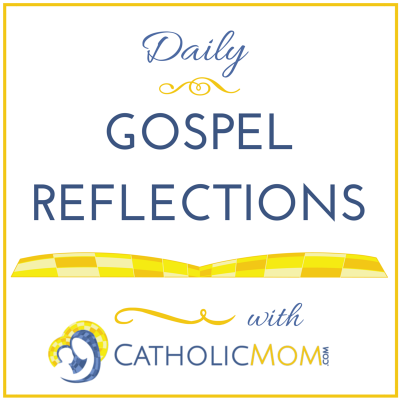 Today's Gospel: Mark 7:31-37
The day our daughter was baptized is a day I'll never forget! The day was memorable for some very obvious reasons, like the religious significance and the celebration with family, but it had an even greater significance in my life as a Catholic mom. I remember standing at the baptismal font feeling very uncomfortable in the panty hose and skirt that were too tight on my "just had a baby" body. I was distracted by Shannon's 2 and 4-year-old brothers, who were being wiggly and silly sitting on big cousins' laps watching. I remember worrying about the meal I would soon be serving to 40 people, and then I heard the word, "Ephphatha!"
The word was spoken to my baby girl but it seared my heart! It bolted me to attention and drew me to task with shock. God was inviting and commanding the newest member of his church to be open to his Word and his Will, but I felt him speaking those words to me that Sunday morning, and suddenly it seemed like the whole world melted away. I didn't notice my pinched waistband or my noisy boys; all I noticed in that moment was openness and a burning desire to stay opened. Shannon began to squirm in my arms as she lay there wrapped in an abundance of beautiful white slippery fabric, and I realized that it was my great task and honor as a Catholic mother to fill her tiny open ears with God's word and life. I realized that morning it was my responsibility to protect my children's open ears from harmful words and ideas. They were open, and it was my job to see that they were filled, and in his infinite goodness that day he gave me the awareness of his grace so as not to be overwhelmed by the task!
Ponder:
Write the word "Ephphatha" at the top of a blank page of paper. As you sit and pray with that word, ask God to show you where you should be more open to his Word and his Will.
Pray:
Loving God, open me. Open my ears to your word. Open my eyes to your glory. Open my heart to your magnificent love. Open every corner of my life to your will and your desire to bring me closer to you. Amen.
We thank our friends at The Word Among Us for providing our gospel reflection team with copies of Abide In My Word 2015: Mass Readings at Your Fingertips. To pray the daily gospels with this wonderful resource, visit The Word Among Us.
Copyright 2015 Sheri Wohlfert
About the Author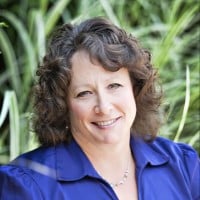 Sheri is a Catholic wife, mom, speaker and teacher. She uses her great sense of humor and her deep faith to help others discover the joy of being a child of God. Her roots are in Kansas but her home is in Michigan. The mission of her ministry is to encourage others to look at the simple ways we can all find God doing amazing things smack dab in the middle of the laundry, ball games, farm chores and the hundred other things we manage to cram into a day. Sheri also writes at JoyfulWords.org.