A few months ago, I had the honor of taking a sneak peek at the film 90 MINUTES IN HEAVEN. Even on a small screen and without the acoustics of a theater, I was moved to write a strong endorsement for the film adaptation of Don Piper's bestselling book 90 Minutes in Heaven: A True Story of Life and Death:
"A story of faith, family, grit and grace, 90 MINUTES IN HEAVEN transcends typical faith-based films with powerful acting and an honest look at the most important question in life: what comes next? The film's sweeping retelling of a compelling true story makes this a must-see movie for both believers and those who seek the truth."
https://youtu.be/XOko8hlVAlM
On September 1st, I sat in a capacity crowd at Atlanta's historic Fox Theater and saw the "real" movie. My impressions of the film as I left the theater were even more profound. Along with a strong cast, innovative direction, a powerful score and dramatic imagery, a few additional factors played into my love for this movie.
The "Real" Don and Eva
It's unusual that we see a film based on such a remarkable true story. In the case of 90 MINUTES IN HEAVEN, I believe the film soars in large part thanks to the involvement of the "real life" Don and Eva Piper. This movie is based on their lives and both were involved in adapting the story into the screenplay and also present on set during filming.
During a visit to the set and again last week, I had the opportunity to spend time in person with the Pipers and to witness their commitment to this project. While it's definitely the case that actors Hayden Christensen ("Don Piper") and Kate Bosworth ("Eva Piper") bear little physical resemblance to Don and Eva, it's also clear that both carefully studied the couple's mannerisms, communication style and open retelling of their family history in preparation for their portrayals.
Both Christensen and Bosworth turn in masterful performances that must rely most fundamentally on deep emotional cues. For much of the film, Christensen is bedridden as he relives Don Piper's months of excruciating physical pain and recovery following a harrowing car accident. Christensen shows us, with the help of quite realistic makeup, that Don's pain is palpable and intense. But even more so we are transported into the period of Don Piper's spiritual anguish over the fact that he has died, experienced heaven, and now must once again live in a mortal, completely demolished body. Hayden Christensen clearly studied Don Piper's unique accent and his pastorly diction. But perhaps most importantly, I believe Christensen channeled Don Piper's monumental struggle to understand that his new mission in life after the accident would be to spend the rest of his days telling others (as Don often shares) that "Heaven is a real place and you can go there."
While Don Piper is the one who suffered the automobile accident, went to heaven, and survived to become a witness to the truth, 90 MINUTES IN HEAVEN is every bit Eva Piper's story as well. And after having spent a few very nice hours in Eva's company, I was thrilled to see Kate Bosworth deliver a performance that pays tribute to the strength, determination and grace of the real Eva Piper. Don must battle to physical, mental and emotional wellbeing. But it is Eva who becomes the rock for her family and Don's partner in not only rehabilitation, but indeed in choosing a life committed to witnessing. Kate Bosworth captures Eva's struggles, but also her ultimate triumph as a true partner in marriage and mission.
Intensity
90 MINUTES IN HEAVEN is an intense film. During my viewing, I laughed, cried, and cringed more than a time or two, particularly during the vividly realistic car crash and the scenes of Don's medical treatment with the Ilizarov bone growth device. This film earns its PG-13 rating for for intense accident and injury images.
But these moments, while difficult to watch because of Director Michael Polish's ability to capture their painful nature, lie at the center of what works best about this movie. Don Piper has committed himself to powering through the physical pain which still wracks his body so that he can spend his life at the service of the gospel.
As I interviewed cast members for this film, time and time again I heard stories of hearts touched by Don and Eva's words and work. For this reason, the film's culminating scenes where we "meet" the real Don Piper and hear him preaching are a poignant capstone to a dramatic retelling of the Pipers' story. In truth, with Eva's companionship, Don chose to live. Together, they now choose daily to help others understand that with Christ, hope truly lives. Although not essential to a review of this film, I feel it important to point our readers to Giving Films, the incredible force-for-good behind this project and to mention that all of the profits from this film will be channeled to non-profit organizations working to serve those in need.
I urge you to consider taking mature teens and friends to this film. Plan ahead for an important conversation after the movie. This film is not only entertaining and thought-provoking, but also has true capacity to change lives and to do great good in a world so greatly in need of courage, healing and hope.
Copyright 2015 Lisa M. Hendey
About the Author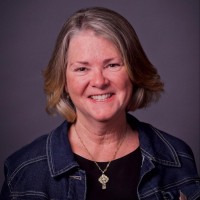 Lisa M. Hendey is the founder of CatholicMom.com, a bestselling author and an international speaker. A frequent radio and television guest, Hendey travels internationally giving workshops on faith, family, and communications. Visit Lisa at LisaHendey.com or on social media @LisaHendey for information on her speaking schedule or to invite her to visit your group, parish, school or organization. Visit Lisa's author page on Amazon.com.