Located 20 minutes from Center City Philadelphia, where the World Meeting of Families was in full swing and final preparations were bring made for Pope Francis' visit to the city, one Catholic school in suburban Cinnaminson, New Jersey found plenty of ways to mark the occasion of the Pope's trip to the USA. You knew it the second you walked in the door of St. Charles Borromeo Parish School.
On Monday morning, the pastor brought a cardboard cutout of the Pope to the front of the school to greet the students for morning car line, setting the scene for a week filled with Pope-related art, writing, and religion projects.
In art class, students used computers to generate "graffiti" celebrating the World Meeting of Families. This was added to a graffiti mural near the school office.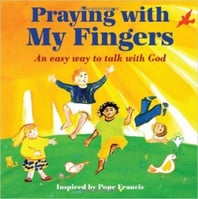 Older students mused on what it would be like to spend an hour with Pope Francis, writing essays describing their imaginary experiences. Third-graders, after learning about the Pope's life story, shared their own #PopeSelfies along with three facts about Pope Francis. Inspired by the Papal Coat of Arms, students in some classes crafted their own coats of arms and explained the symbolism behind them. The 3-year-old pre-kindergarten students learned the "5-fingers prayer" popularized by Pope Francis by reading Praying with My Fingers.
The youngest students colored their own paper Popes and made mitres to wear to Friday's prayer service.
To conclude the week, students joined the parish at Friday morning Mass, then gathered at the flagpole to pray the World Meeting of Families prayer.
On the way back in to school, everyone lined up for a whole-school #PopeSelfie.
These fun and faith-filled instructional activities helped students of all ages learn more about Pope Francis as they anticipated his visit to the area.
How did your local Catholic school celebrate the World Meeting of Families and the papal visit?
Copyright 2015 Barb Szyszkiewicz, OFS.
Photos copyright 2015 Barb Szyszkiewicz, OFS. All rights reserved.
About the Author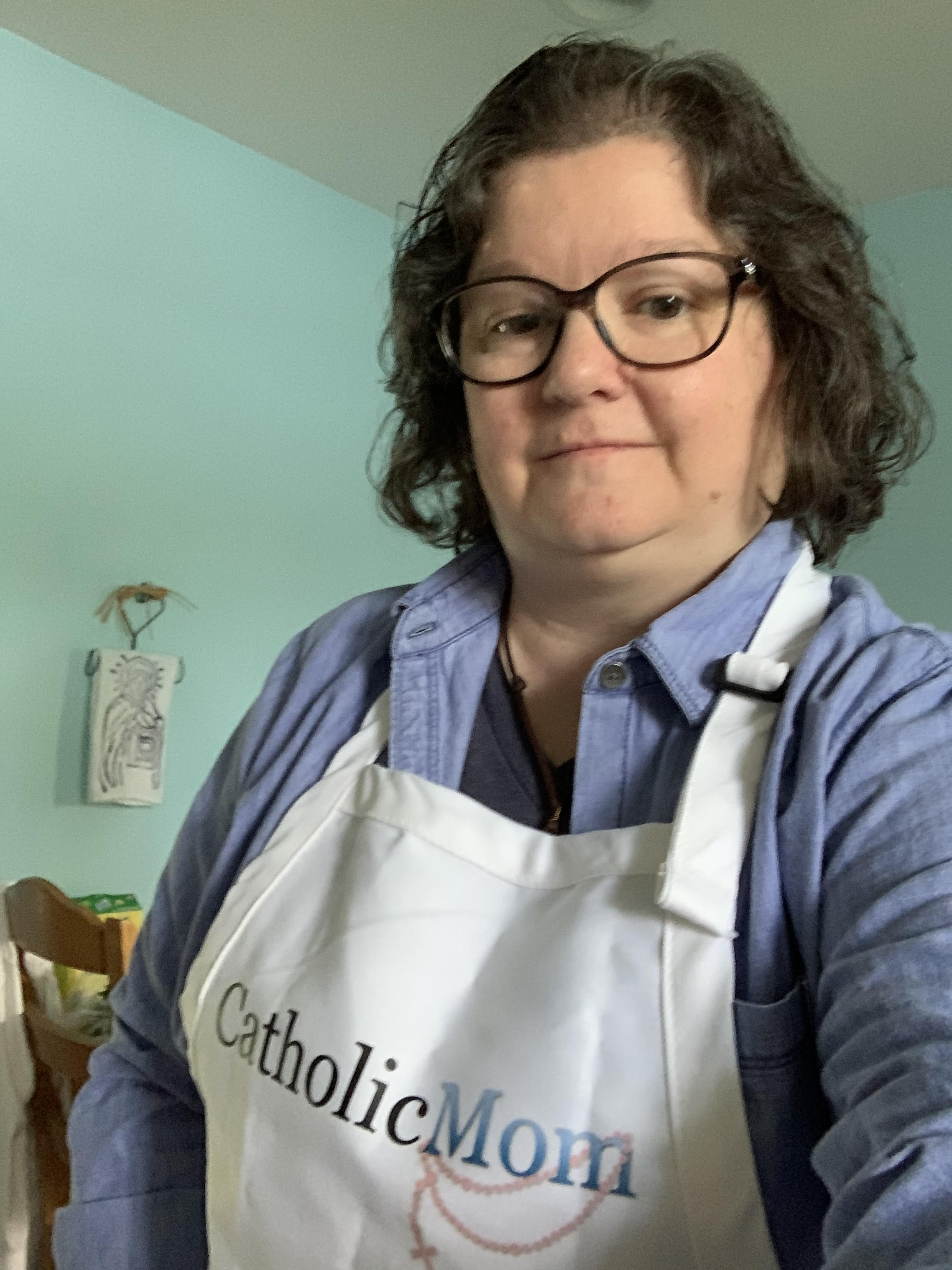 Barb Szyszkiewicz is a wife, mom of 3 young adults, and a Secular Franciscan. She is editor at CatholicMom.com. Barb enjoys writing, cooking, and reading, and is a music minister at her parish and an avid Notre Dame football and basketball fan. Find her blog at FranciscanMom and her family's favorite recipes with nutrition information for diabetics at Cook and Count. Her booklet, The Handy Little Guide to Prayer, is available now from Our Sunday Visitor.