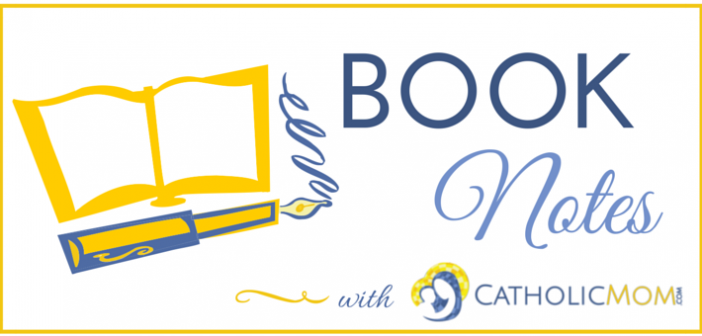 It's not yet Lent, but I've had the chance to peek into two new daily devotionals from Franciscan Media, each offering a spiritual companion for your Lenten journey. Both books are sure to help readers have a spiritually fruitful Lenten season.
[tweet "New #Lent devotionals from @FranciscanMedia feature spiritual companions. Review by @franciscanmom"]
Take your Lenten inspiration from Pope Francis with Diane M. Houdek's The Hope of Lent: Daily Reflections from Pope Francis. Each daily entry is divided into 5 compact parts:
Bible readings (find those on your own or at USCCB.org)
A Word from Pope Francis
Taking the Word to Heart
Bringing the Word to Life
Pope Francis Prays
I was charmed by the "Word from Pope Francis" sections: each one an anecdote or homily excerpt that showcases both Pope Francis' down-to-earth style and his desire that the faithful deepen and radically live their faith. You'll want to keep a journal handy for your own reflections, inspired by "Bringing the World to Life."
From the Introduction of The Hope of Lent:
The greatest hope of Lent is the discovery that it's not only about penance deprivation, spiritual struggles, and rooting out sin in our lives. Those are often the things we do during Lent. But the hope of Lent lies in what God does. From the beginning of his pontificate, Pope Francis has made mercy his hallmark. It's no surprise that he declared a special year dedicated to the contemplation of mercy. Pope Francis wants us to realize that God's mercy and grace surround us not just in special times and places but always and everywhere. Lent is a time to discover the extraordinary in the ordinary, to be surprised by God's mercy when we least expect it. (vii-viii)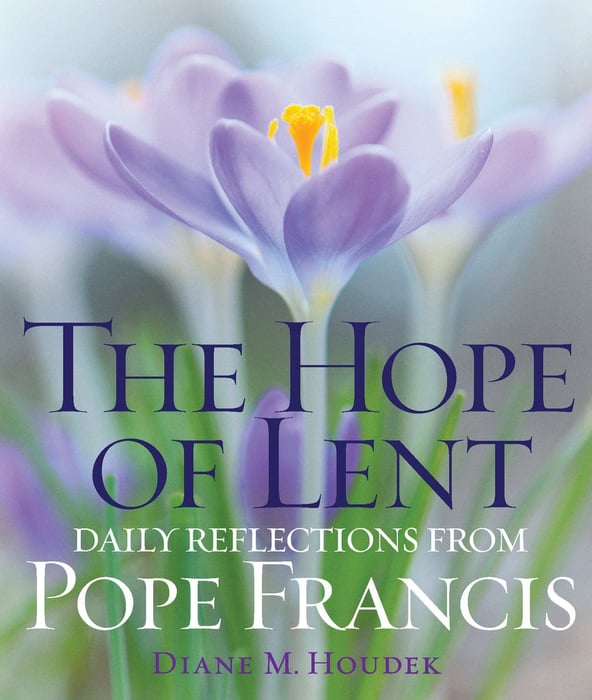 Heidi Hess Saxton shares the wisdom of a beloved modern-day saint in Lent with Saint Teresa of Calcutta. Begin your daily prayer with a short scripture passage, followed by a meditation with a story or quote from St. Teresa, reflection/application questions, and a brief closing prayer. The book is described by the publisher as a "helpful resource for reflecting upon the mercy of God—and modeling the generous heart of this saint from Calcutta in our own lives."
Saxton takes an unusual path in the Introduction to the book, dedicating most of it to the story of four Missionaries of Charity who were martyred by ISIS in Yemen in March 2016, while the local priest, Fr. Tom Uzhunnalil, was captured (his fate is still unknown). The author notes that this story "calls us to consider just how far we are willing to go when the Lord asks us to take up our cross and follow him." (ix, x) She continues,
As we contemplate Scripture and the life and teachings of St. Teresa of Calcutta during this Lent, we have a daily inspiration and opportunity to follow her example and that of her community in spreading Christ's fragrance to others. And whatever the fuure holds--pain or healing, uncertainty or assurance, dismay or delight--we can anticipate with great joy the glory of the Risen Christ at our journey's end. (xiv)
Lent with Saint Teresa of Calcutta offers daily reflections in a slightly longer format than Houdek's book, and the subject matter is a bit more challenging. There are two reflection questions per day, which make excellent journal prompts.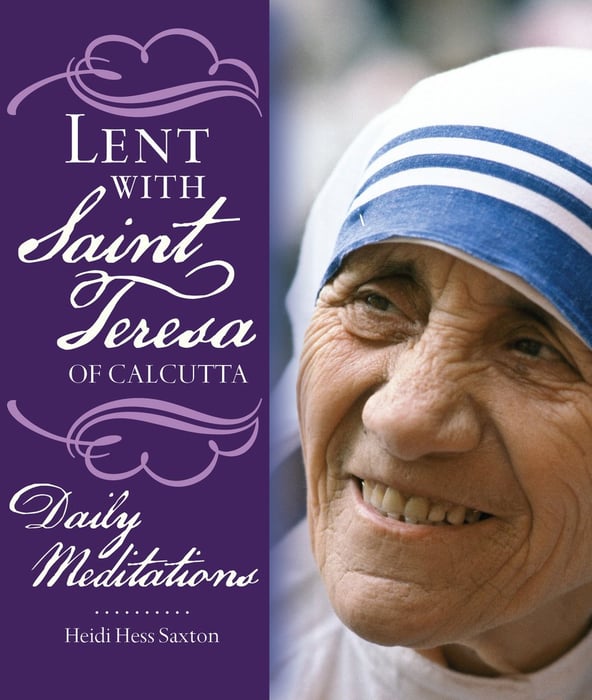 Buy these books through our Amazon link and support CatholicMom.com with your purchase!
Be sure to check out our Book Notes archive.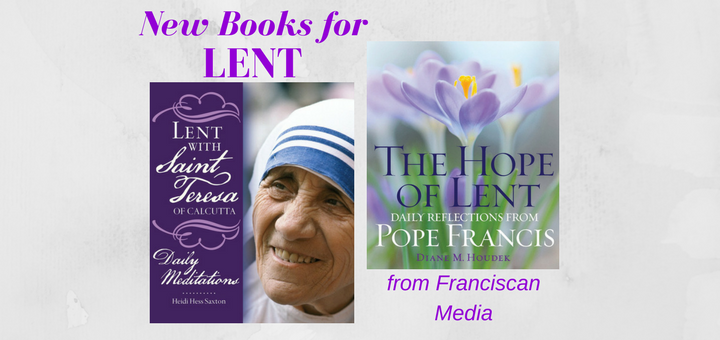 Copyright 2017 Barb Szyszkiewicz, OFS
About the Author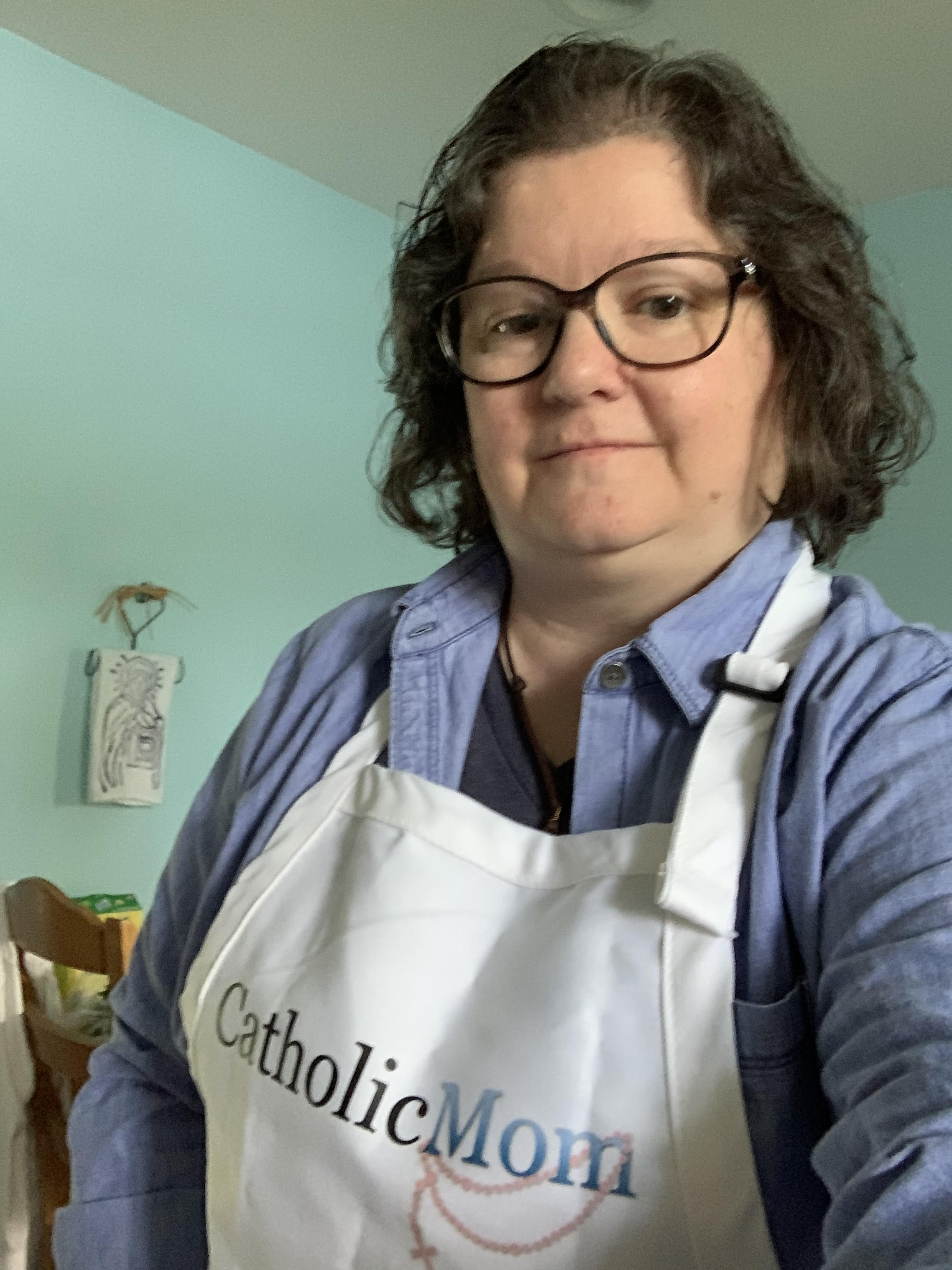 Barb Szyszkiewicz is a wife, mom of 3 young adults, and a Secular Franciscan. She is editor at CatholicMom.com. Barb enjoys writing, cooking, and reading, and is a music minister at her parish and an avid Notre Dame football and basketball fan. Find her blog at FranciscanMom and her family's favorite recipes with nutrition information for diabetics at Cook and Count. Her booklet, The Handy Little Guide to Prayer, is available now from Our Sunday Visitor.