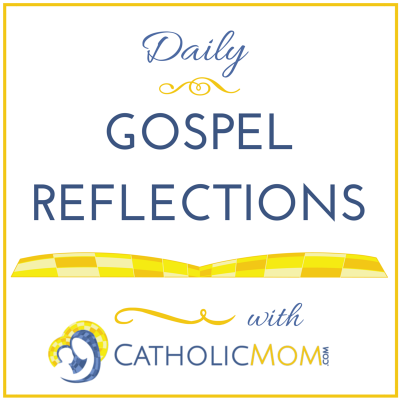 Today's Gospel: Luke 13:18-21
Today's readings speak of sufferings and the impatience we can feel when we are waiting for that suffering to be over. Saint Paul writes to the Romans about bearing the hard times as we look forward to the glory of Heaven. He writes, "The sufferings of this present time are as nothing compared with the glory to be revealed for us." And having to persevere through difficulties is nothing new, even for those who love the Lord. Our Psalm today speaks of the joy of returning to the Promised Land after the exile, and it looks back on how hard it was for the Israelites to persevere.
Jesus' parable of the mustard seed, as well as the parable of the yeast leavening the flour, both call to mind the patience we are required to develop to endure what can be dry seasons in our faith journey. While mustard plants are fast-growing, it does take time for them to germinate. Those of us who garden know that starting our plants from seeds takes time. We have to plan ahead and nurture those seeds early, sometimes beginning inside in the warmth of our kitchens. And for a while, we water the little pots and wait and watch, and it looks like nothing is happening. Suddenly, a tiny leaf pops out of the dirt, and then we begin to see the rapid progress that's been hidden to us all this time!
Sometimes, we have to exhibit the same kind of patience when we're dealing with our faith lives — as well as the faith of others! We want to see results NOW! We want God to wave a magic wand and answer our prayers yesterday! But that's not how things work, and very often there are a lot of things happening below the surface that we can't see. When we do see things happening, it can seem sudden, but chances are God's been working backstage where we don't notice Him, moving small things around in our hearts until we are ready to sprout up and out of the dirt!
Ponder:
When I ask God for help, am I ready to wait while He works behind the scenes? Am I aware when He moves my heart and changes my soul in little ways to prepare the way for a great change in my life?
Pray:
Jesus, I know that change can take time, and that for a seed to sprout, the soil of my soul must be ready. As You work the soil and begin to move me gradually towards Your plan, give me the strength to bear any sufferings I must have and help me to see how You use these events to prepare me to sprout and grow in holiness.
We thank our friends at The Word Among Us for providing our gospel reflection team with copies of Abide In My Word 2015: Mass Readings at Your Fingertips. To pray the daily gospels with this wonderful resource, visit The Word Among Us.
Copyright 2015 Christine Johnson
About the Author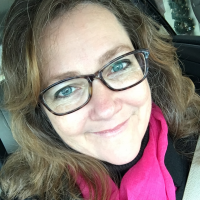 Christine Johnson has been married to Nathan since 1993 and is the mother of two homeschool graduates. She and Nathan live in the Blue Ridge Mountains of Southwest Virginia, where she tries to fit in as a transplanted Yank. She blogs at Domestic Vocation about her life as a wife, mother, and Lay Dominican.