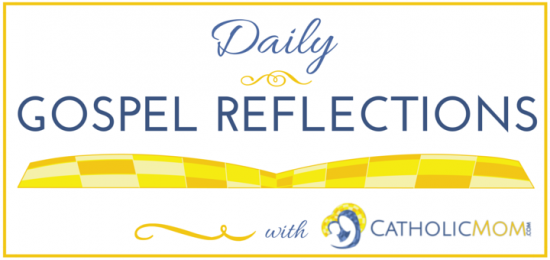 Today's Gospel: Luke 15:1-10
Stop for a minute, and consider just how crazy Jesus sounds in today's gospel.
If you have 100 sheep and the situation is dangerous, would you risk the 99 over finding the one who got lost? Or would you say, "Ah, a one percent loss. Not bad."
I'm a farm girl, and I tell you this: the answer is the latter. You will miss the one who's gone, yes. But…that's the price of business, of farm life, of circumstance.
Your friends and neighbors, having heard that you risked everything to find that lost sheep, will probably not slap you on the back and call you brilliant and brave. They're more likely to raise their eyebrows and wonder just what you were drinking that day. (Then again, maybe they're ready for a cookout and just welcome the chance to get out of the house.)
But this is the example that gives ongoing hope to those of us who came into the fold after checkered pasts. This is the light that showed me what mercy truly is, what love truly does, what that extended hand meant. Forgiveness is not conditional any more than Jesus' love is.
It's hard to remember this when I'm feeling all Pharisee and holy, when I forget what paths I trod and what mercy I've experienced myself. But God has a way of reminding us, doesn't he? And the rejoicing is worth sticking around for.
Ponder:
Who do I need to pray for today, that they return to the fold or find their way back to Jesus? What sacrifice might I make or offer for this intention?
Pray:
Jesus, help me to love as you love, in crazy and huge ways. Show me how I can better be your representative to the people around me. Amen.
We thank our friends at The Word Among Us for providing our gospel reflection team with copies of Abide In My Word 2015: Mass Readings at Your Fingertips. To pray the daily gospels with this wonderful resource, visit The Word Among Us.
Copyright 2015 Sarah Reinhard
About the Author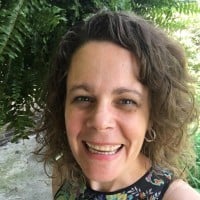 When she's not chasing kids, chugging coffee, or juggling work, Sarah Reinhard's usually trying to stay up read just one…more…chapter. She writes and works in the midst of rural farm life with little ones underfoot. She is part of the team for the award-winning Catholic Mom's Prayer Companion, as well as the author of a number of books. You can join her for a weekday take on Catholic life by subscribing to Three Shots and follow her writing at Snoring Scholar.