I read a lot of books and honestly, I like almost every book I read. Most of the books I read are by God-loving Catholics and their great hearts shine through their books and teach me something new. I like hearing their perspective and it challenges me to consider viewpoints other than my own. But every now and then I read a book that's a game changer. A book so strong that I know it will always be part of me. A book I know I will want to buy 10 copies of and hand out to people I love. A book I will reread through the many phases of my life.
That is what Head & Heart : Becoming the Spiritual Leaders For Your Family by Katie Warner is for me.
Katie has laid out her book as a manual, something to be really used. Each chapter features:
Personal and practical reflections and strategies
Church teaching;
Scriptural wisdom;
Stories and examples of strong spiritual leaders exhibiting a certain characteristic of leadership in their home;
Heartfelt advice from one spiritual head (husband/father) or spiritual heart (wife/mother) to you;
Leadership action steps for the beginning, intermediate and advanced level.
As a person who grew up in an unchurched household, I have no idea how to lead my Catholic family. I know my husband and I are responsible for imparting our great Catholic faith to our children but we've struggled with what that looks like on a day-to-day basis.
Katie's book clarified so much for me. It helped give me some real and tangible exercises to do so I could be the heart leader of my family. I immediately passed it off to my husband to read so he could learn more about being the head leader of our family. I really enjoy how she has examples for both men and women in every chapter. It really does feel like a book about teamwork, and the good Lord knows, we need more teamwork in our marriages these days!
My favorite chapter was at the end, which, first of all, isn't that common in a book, right? Usually books come out swinging hard and kind of dwindle towards the end. But Katie saved the best for last, in my opinion with her chapter They Cultivate Peace. This chapter made me realize I am the heart leader of our family and I am responsible for cultivating an atmosphere of peace in our home. As I sat back and thought about that, I realized, I am often the one disrupting our peace with phrases like, "Hurry up, we're late," or with a general attitude of anxiousness and worry.
"By taking prayerful and practical steps to cultivate peace, we help ourselves and our families achieve the other leadership characteristics in this book, not in a frenzy but in confident calm." - Katie Warner, Head & Heart
I read this chapter almost two weeks ago and the atmosphere in my home is so different. I wake up each morning and in the back of my mind I think, "How can I create a peaceful day for us?" And our to-do list hasn't changed, our activities haven't changed but my response to them and my language has definitely changed. When the kids are running behind schedule, I gently remind them about where we're going or I try to make a game out of putting shoes on quickly and getting to the car. I've always had the power to bring this kind of peace and joy into our lives but I wasn't focused on it.
And to me, that's what makes a book powerful. When words on a page can get a person to change how they live their life, it's a pretty incredible feat. So congratulations, Katie Warner, I think your book is amazing and I hope it finds its way into the hands of every married Catholic couple.
Be sure to check out our Book Notes archive.
If you're interested in purchasing this book, consider stopping in at your local Catholic bookstore first. It's also available online, and if you use our Amazon link, CatholicMom.com gets a small percentage of the sales.

Copyright 2015 Sterling Jaquith
About the Author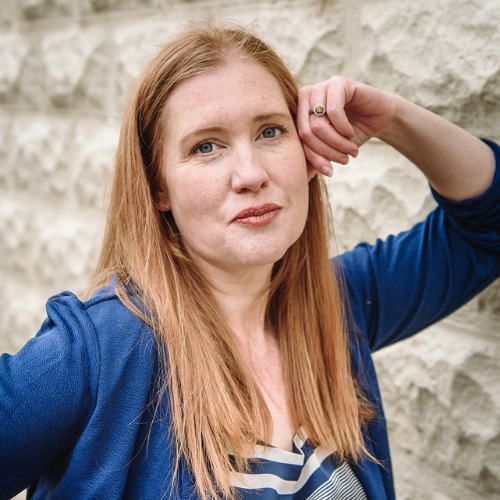 Sterling Jay is a Catholic life coach. She is a wife and unschooling mom of 6 young children and lives in Boise, Idaho. She is a co-host of the Made For Greatness podcast. As an adult convert, she loves sharing her passion for the faith. She believes Catholic moms can change the world! Learn more at MadeForGreatness.co. See her books on Amazon!