Welcome to our 33 day Marian Consecration Retreat as we prayerfully anticipate the commencement of the Year of Mercy. Join us as we share the book 33 Days to Morning Glory: A Do-It-Yourself Retreat In Preparation for Marian Consecration by Fr. Michael E. Gaitley, MIC.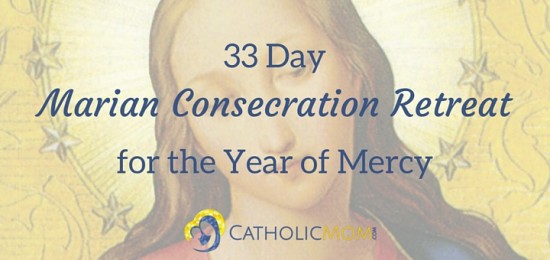 Today's Reflection:
I sincerely believe that every Catholic should go through this program. It's one of my many dreams for mankind. I believe that if we all were to consecrate ourselves to Jesus through Mary, the world would be a much better place. I think we could solve many of the world's large problems by first completing this small, 33 day program. And that's the thing about Mary, she can accomplish great feats even through small sacrifices.
If you're going through this program right now, stay strong! Ignore any negative feelings you might have or any numbness. Push through those distractions and be faithful to the work. It will change you.
If you haven't gone through this program, look at the start dates and pick a time to make this retreat. It's absolutely worth it, I promise. I tell every Catholic I meet about this retreat and my hope is that if we get loud enough, if we are joyful enough, people won't be able to resist it! And that's one of my biggest life goals is to lead as many people as possible to this program.
The word Mother Teresa would use is "besa" which means "word of honor." I have given my "besa" to 33 Days of Morning Glory and to our Blessed Mother. I hope you will too!
To Ponder:
How could your life change if the 20 closest people to you all consecrated themselves to Jesus through Mary?
Let Us Pray:
Mary, make us brave. Give us the courage to lead others to you for we know that through you we may find and live out God's will for our lives.
Copyright 2015 Sterling Jaquith
About the Author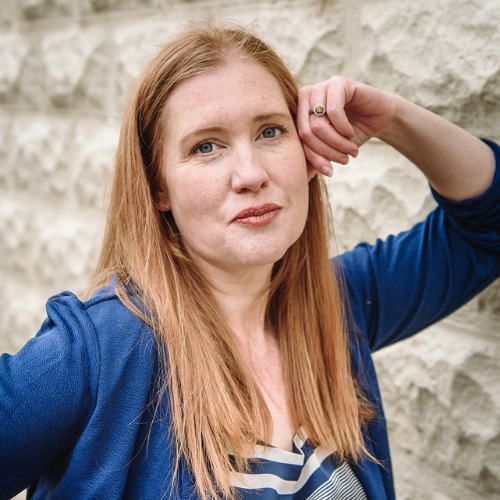 Sterling Jay is a Catholic life coach. She is a wife and unschooling mom of 6 young children and lives in Boise, Idaho. She is a co-host of the Made For Greatness podcast. As an adult convert, she loves sharing her passion for the faith. She believes Catholic moms can change the world! Learn more at MadeForGreatness.co. See her books on Amazon!